WYOMING
Your complete directory of Wyoming candidates for Governor, United State Senator and Congress in the current election cycle ... state political parties ... the official state election office ... and state news sources.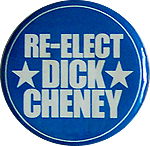 ELECTION CALENDAR:
Filing Deadline (Major Parties): May 27, 2022
Filing Deadline (Minor Parties): June 2022
Filing Deadline (Independents): August 22, 2022
Primary: August 16, 2022
CANDIDATE DIRECTORY LEGEND:
Bold = Active Candidate
Italics = Potential Candidate
* = Incumbent
= Winner
(Incumbent Party Listed First)
This page was last updated on June 7, 2022
---
STATE CONSTITUTIONAL OFFICERS:
GOVERNOR:
Mark Gordon (R)* - (Campaign Site)
Brent Bien (R) - Retired USMC Colonel & Civil Engineer
James Scott Quick (R) - Oilfield Service Company Owner & USMC Veteran
Rex Rammell (R) - Veterinarian, States Rights Activist & Frequent Candidate
Theresa Livingston (D) - Retired Federal Employee, USAF Veteran & '20 St Sen Nominee
Rex Wilde (D) - Cabinet Maker, Army Veteran & Frequent Candidate
Next State Constitutional Officer Elections in 2022.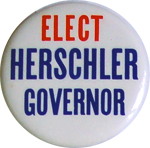 SECRETARY OF STATE:
[ Ed Buchanan (R)* - Retiring in 2022. ]
R. Mark Armstrong (R) - Businessman, Geologist & '20 US Sen Candidate
Dan Dockstader (R) - State Senate President, Ex-State Rep. & Publisher
Chuck Gray (R) - State Rep. & Ex-Radio Show Host
Tara Nethercott (R) - State Sen. & Attorney
STATE AUDITOR:
Kristi Racines (R)* - (Campaign Site)
STATE TREASURER:
Curt Meier (R)* - (Campaign Site)
Bill "Gallop" Ziomek (R) - Ex-State Retirement System Senior Investment Officer
STATE SUPERINTENDENT OF PUBLIC INSTRUCTION
Brian Schroeder (R)* - (Campaign Site)
Megan Degenfelder (R) - Ex-SPI Chief Policy Officer, Businesswoman & Economist
Tom Kelly (R) - College Professor & '20 Sheridan City Council Candidate
Robert White III (R) - Miner
Jennifer Zerba (R) - Teacher & Cosmetologist
Sergio Maldonado (D) - College Administrator, Teacher & Frequent Candidate
---
STATE LEGISLATURE:

State House

State Senate
---
U.S. SENATOR:
John Barrasso (R)*- (Campaign Site) - Next Election in 2024.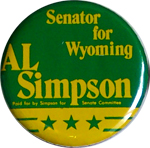 Cynthia Lummis (R)* - (Campaign Site) - Next Election in 2026.
---
U.S. CONGRESS:
At-Large:
Liz Cheney (R)* - (Campaign Site)
Robyn Belinskey (R) - Paralegal
Anthony Bouchard (R) - State Sen., Realtor & Ex-Auto Technician
Harriet Hageman (R) - Attorney, RNC Committeewoman & '18 Gov Candidate
Denton Knapp (R) - Retired Army Colonel & Iraq/Afghan War Veteran
Lynette Grey Bull (D) - Nonprofit Founder, Native American Community Activist & '20 Nominee
Steve Helling (D) - Attorney & MAGA Activist
Meghan Jensen (D) - Concrete Contractor & Democratic Activist
Marissa Joy Selvig (C) - Ex-Pavillion Mayor & Kombucha Tea Shop Owner
Casey William Hardison (I) - Psychedelic Drugs Legalization Advocate
---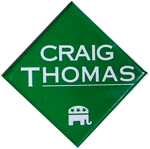 STATE POLITICAL PARTIES:
Constitution Party of Wyoming (C)
Wyoming Democratic Party (D)
Wyoming Green Party (G)
Wyoming Libertarian Party (L)
Wyoming Republican Party (R)
Independent (I)
Write-In (WI)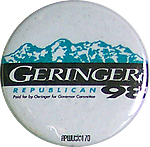 ---
STATE ELECTION OFFICE:
---
STATE NEWS SOURCES: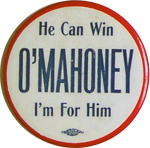 The Bird Central
Casper Star-Tribune
Cheyenne Wyoming Tribune-Eagle
Cody Enterprise
Douglas Budget
Gillette News-Record
GoWYLD.net
Jackson Network
Jackson Hole Guide
Jackson Hole News
Laramie Boomerang
Powell Tribune
Rawlins Times
Rock Springs Daily Rocket Miner
Sheridan Press
Star Valley Independent
Torrington Telegram
Wyoming Business Report
WyomingNews.com
Yellowstone Net Newspaper

KCWY TV-13 (NBC - Casper)
KGWN TV-5 (CBS - Cheyenne)
KTWO TV-2 (ABC - Casper)
KUWR - Wyoming Public Radio
HELP MAKE POLITICS1 COMPLETE!! IF YOU KNOW OF A CANDIDATE MISSING FROM OUR LISTS, PLEASE .