About Politics1
Launched online in 1997, Politics1 is published as a non-partisan public service to promote fully informed decision-making by the American electorate. One of the pioneering political blog and news sites, Politics1 has drawn a sizable and devoted audience of political professionals, journalists, educators, and activists. It is also widely recogized as one of the first political blog sites on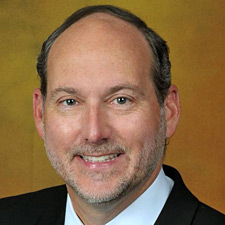 the internet.
Ron Gunzburger - Founder & Publisher of Politics1.com
Email Ron - Twitter
Ron Gunzburger is an attorney, journalist, businessman, civil servant, and owner of the sole-proprietorship that is Politics1. Moving into the realm of what was then called "new media," he created and launched the Politics1 web site in late 1997 ... and created the popular HillZoo website for Capitol Hill Congressional staffers in 2000. A trial attorney since 1988, Ron previously served as an Assistant Public Defender, an Assistant Attorney General of Florida (RICO Unit), a litigation partner in a large national law firm, and General Counsel of two governmental entities until he retired from the Broward Sheriff's Office in Florida in early 2019. He subsequently relocated and is now the Senior Advisor to Maryland Governor Larry Hogan (disclaimer: Ron operates Politics1 entirely independently of his work with Governor Hogan). The South Florida Business Journal honored Ron and 39 others in 1998 with its prestigious "40 Under 40 Award" for achieving career excellence before age 40. Before entering law school, Ron served in the 1980s as a legislative assistant on Capitol Hill for Congressmen Dick Gephardt of Missouri and Clay Shaw of Florida. He began his political consulting career when his mother Broward County Commissioner Sue Gunzburger first ran for political office in 1982 (she won that race and won eight more consecutive elections before retiring in 2014, and earned national fame or infamy -- depending upon your politics -- for her prominent role in the 2000 Presidential recount). Specializing in direct mail and message development, Ron formerly worked as a professional campaign consultant for 20 years in over 130 campaigns ranging from municipal races through Congressional campaigns. His innovative and often humorous campaign ads were featured on NBC's Today Show, CNN's Headline News and in numerous print articles. Originally from New England, Ron and his husand Dana reside in Annapolis.
---
Logo - 2017: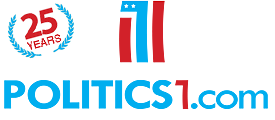 Logo - 2004:

Logo - 2002:

Logo - 1999:
Original Logo - 1997:

---
HELP MAKE POLITICS1 COMPLETE!! IF YOU KNOW OF A CANDIDATE MISSING FROM OUR LISTS, PLEASE .
Follow Us on Twitter:
Twitter.com/Politics1com
---
---
---
---