WEST VIRGINIA
Your complete directory of West Virginia candidates for Governor, United State Senator and Congress in the current election cycle ... state political parties ... the official state election office ... and state news sources.
"A useful site ... an extensive West Virginia section can be found at Politics1."
- Charleston Daily Mail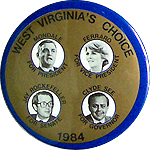 ELECTION CALENDAR:
Filing Deadline (Major Parties): January 2022
Filing Deadline (Third Parties/Independents): August 2022
Filing Deadline (Write-Ins): September 2022
Primary: June 2022
CANDIDATE DIRECTORY LEGEND:
Bold = Active Candidate
Italics = Potential Candidate
* = Incumbent
= Winner
(Incumbent Party Listed First)
This page was last updated on April 14, 2021
---
STATE CONSTITUTIONAL OFFICERS:
GOVERNOR:
[ Jim Justice (R)* - Term-Limited in 2024. ]
Next State Constitutional Officer Elections in 2024.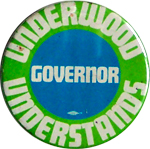 SECRETARY OF STATE:
Mac Warner (R)* - (Campaign Site)
STATE AUDITOR:
J.B. McCuskey (R)* - (Campaign Site)
STATE TREASURER:
Riley Moore (R)* - (Campaign Site)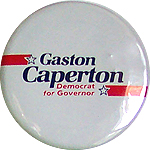 STATE AGRICULTURE COMMISSIONER:
Kent Leonhardt (R)* - (Campaign Site)
ATTORNEY GENERAL:
Patrick Morrisey (R)* - (Campaign Site)
---
STATE LEGISLATURE:
State House
State Senate
---
U.S. SENATOR:
Shelley Moore Capito (R)* - (Campaign Site) - Next Election in 2026.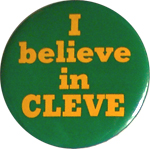 Joe Manchin (D)* - (Campaign Site) - Next Election in 2024.
---
U.S. CONGRESS:
District 1:
David McKinley (R)* - (Campaign Site)
Michael Sisco (R) - Political Consultant & White Supremacist Activist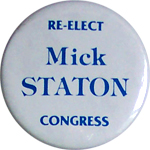 District 2:
Alex Mooney (R)* - (Campaign Site)
Cathy Kunkel (D) - Energy Analyst, Working Families Party State Co-Chair & '20 Nominee
District 3:
Carol Miller (R)* - (Campaign Site)
---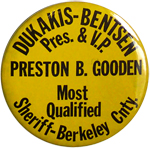 STATE POLITICAL PARTIES:
Constitution Party of West Virginia (C)
West Virginia Democratic Party (D)
Independent Party of West Virginia (IP)
Libertarian Party of West Virginia (L)
Mountain Party of West Virginia (M)
West Virginia Republican Party (R)
West Virginia Working Families Party (WF)
Independent (I)
Write-In (WI)
---
STATE ELECTION OFFICE:
---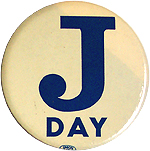 STATE NEWS SOURCES:
Beckley Register-Herald
Berkeley Springs Morgan Messenger
Bluefield Daily Telegraph
Braxton Citizens' News
Change West Virgina Blog
Charleston Gazette-Mail
Clarksburg Exponent and Telegram
Fairmont Times West Virginian
Hamlin Lincoln Journal
Hampshire Review
Huntington Herald-Dispatch
Jackson Herald
Keyser Mineral Daily News-Tribune
Lewisburg Mountain Messenger
Logan Banner
Martinsburg Journal
Morgantown Dominion Post
Parkersburg News & Sentinel
Putnam-Cabell Post
The State Journal (Business News)
Weirton Daily Times
West Virginia Metro News
West Virginia Public Broadcasting
Weston Democrat
West Virginia Metro News
WVU Daily Athenaeum
Wheeling News-Register & Intelligencer
Williamson Daily News

WBOY TV-12 (NBC - Clarksburg)
WDTV TV-5 (CBS - Bridgeport/Weston)
WSAZ TV-3 (NBC - Charleston/Huntington)
HELP MAKE POLITICS1 COMPLETE!! IF YOU KNOW OF A CANDIDATE MISSING FROM OUR LISTS, PLEASE .