UTAH
Your complete directory of Utah candidates for Governor, State Cabinet, United State Senator and Congress in the current election cycle ... state political parties ... the official state election office ... and state news sources.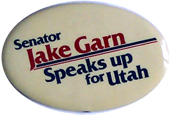 ELECTION CALENDAR:
Filing Deadline: March 17, 2022
GOP Nominating Conventions: April 2022
DEM Nominating Conventions: May 2022
Primary: June 28, 2022
CANDIDATE DIRECTORY LEGEND:
Bold = Active Candidate
Italics = Potential Candidate
* = Incumbent
= Winner
(Incumbent Party Listed First)
This page was last updated on January 7, 2022
---
STATE CONSTITUTIONAL OFFICERS:
GOVERNOR:
Spencer Cox (R)* - (Campaign Site)
LIEUTENANT GOVERNOR:
Deidre Henderson (R)*
Next State Constitutional Officer Elections in 2024.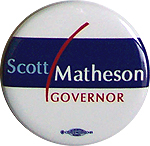 ATTORNEY GENERAL:
Sean Reyes (R)* - (Campaign Site)
STATE TREASURER:
Marlo Oaks (R)*
STATE AUDITOR:
John Dougall (R)* - (Campaign Site)
---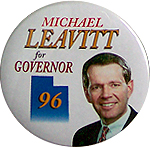 STATE LEGISLATURE:
State House

State Senate ( Republican Caucus - Democratic Caucus )
---
U.S. SENATOR:
Mike Lee (R)* - (Campaign Site)
Tanner Ainge (R) - Utah County Commissioner, Businessman & '17 US Rep Candidate
Ben Davis (R)
Becky Edwards (R) - Ex-State Rep. & Marriage Therapist
Henry Eyring (R) - Accountant & College Professor
Laird Fetzer Hamblin (R) - Biologist & Children's Songwriter
Ally Isom (R) - Ex-Kaysville City Councilwoman, Businesswoman & Ex-LDS Church Official
Ty Jensen (R) - Online Marketer, '18 Candidate & '20 US Rep Candidate
Erin Rider (R) - Attorney
Allen Glines (D) - Freelance Writer
Austin Searle (D) - Call Center Agent
J. Kael Weston (D) - College Professor, Ex-US State Dept. Official & '20 US Rep Nominee
Evan Barlow (I) - College Professor & Chemical Engineer
Evan McMullin (I) - Ex-CIA Agent, Anti-Trump Activist & '16 Presidential Candidate

Mitt Romney (R)* - (Campaign Site) - Next Election in 2024.
Scott Baio (R) - Actor, Trump Campaign Activist & California Resident
---
U.S. CONGRESS:
District 1:
Blake Moore (R)* - (Campaign Site)
Andrew Badger (R) - Business Marketing Director
Alena Ericksen (R) - Sovereign Citizens Activist
District 2:
Chris Stewart (R)* - (Campaign Site)
Erin Rider (R) - Attorney
Nick Mitchell (D) - Chemical Engineer
Thomas DeMille (IAP) - Business Operations Director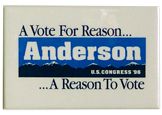 District 3:
John Curtis (R)* - (Campaign Site)
Brandon Casper (R) - Delivery Driver & College Student
Jared Dallin (R)
Jason Preston (R) - Sales Manager
District 4:
Burgess Owens (R)* - (Campaign Site)
Nick Huey (R) - Advertising Agency Owner & Climate Change Activist
Jake Hunsacker (R) - Technology Executive & Ex-Financial Analyst
Ben McAdams (D) - Ex-Congressman, Ex-Salt Lake County Mayor & Ex-State Sen.
---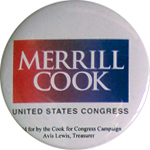 STATE POLITICAL PARTIES:
Constitution Party of Utah (C)
Utah Democratic Party (D)
Green Party of Utah (G)
Independent American Party of Utah (IAP)
Justice Party of Utah (JP)
Libertarian Party of Utah (L)
Utah Republican Party (R)
Socialist Party of Utah (SP)
United Utah Party (UU)
Independent/Unaffiliated (I)
Write-In (WI)
---
STATE ELECTION OFFICE:
---

STATE NEWS SOURCES:
PRINT MEDIA:
Box Elder News Journal
Canyon County Zephyr (Alternative)
Catalyst Magazine
Davis County Clipper
Emery County Progress
Logan Herald Journal
Morgan Valley Weekly
Nephi Times-News
New Utah! (Utah County)
Ogden Standard-Examiner
Park City Park Record
Price Sun Advocate
Provo Daily Herald
Richfield Reaper
Salt Lake City Deseret News
Salt Lake City Weekly (Alternative)
Salt Lake Tribune - (Politics Section)
St. George Spectrum
Tooele Transcript Bulletin
Uintah Basin Standard
Utah County Journal (Orem)
Utah Statesman (Utah State University)
Vernal Express
Wasatch Wave
Weber State University Signpost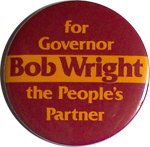 BROADCAST MEDIA:
KCPW's Midday Metro
KPCW (Public Radio - Park City)
KSL TV-5 (NBC- Salt Lake City)
KSTU TV-13 (Fox - Salt Lake City)
KTVX TV-4 (ABC- Salt Lake City)
KUED TV-7 (PBS - Salt Lake City)
KUTV TV-2 (CBS- Salt Lake City)

POLITICAL BLOGS:
UtahPolicy.com
Utah Politico Hub
HELP MAKE POLITICS1 COMPLETE!! IF YOU KNOW OF A CANDIDATE MISSING FROM OUR LISTS, PLEASE .