TENNESSEE
Your complete directory of Tennessee candidates for Governor, United State Senator and Congress in the current election cycle ... state political parties ... the official state election office ... and state news sources.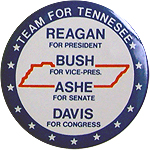 ELECTION CALENDAR:
Filing Deadline: April 7, 2022
Primary: August 4, 2022
CANDIDATE DIRECTORY LEGEND:
Bold = Active Candidate
Italics = Potential Candidate
* = Incumbent
= Winner
(Incumbent Party Listed First)
This page was last updated on January 7, 2022
---
GOVERNOR:
Bill Lee (R)* - (Campaign Site)
Carnita Atwater (D) - African-American History Museum Founder & Community Activist
John Ray Clemmons (D) - State Rep., Attorney & '19 Nashville Mayor Candidate
Jason Martin (D) - Physician
James Mackler (D) - Attorney, Natl Guard Officer, Iraq War Veteran & '20 US Sen Candidate
Casey Nicholson (D) - Presbyterian Minister, Democratic Activist & '08 St Rep Nominee
J.B. Smiley (D) - Memphis City Councilman & Attorney
Next Gubernatorial Election in 2022.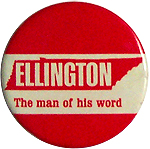 ---
TENNESSEE GENERAL ASSEMBLY:
State House
State Senate
---
U.S. SENATOR:
Marsha Blackburn (R)* - (Campaign Site) - Next Election in 2024.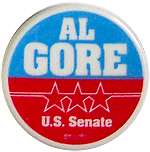 Bill Hagerty (R)* - (Campaign Site) - Next Election in 2026.
Jason Smith (I) - Investor & Felon
---
U.S. CONGRESS:
District 1:
Diana Harshbarger (R)* - (Campaign Site)
Cameron Parsons (D)
District 2:
Tim Burchett (R)* - (Campaign Site)
Mark Harmon (D) - College Professor & Democratic Activist
District 3:
Chuck Fleischmann (R)* - (Campaign Site)
Sandy Casey (R) - Ex-Teacher, Ex-Ranch Hand & Navy Veteran
Kenny Morgan (R) - Marketing Firm Owner
Greg Puccetti (R) - Teacher
Matt Adams (D) - Paralegal, Army Reservist & Community Activist
Nate Doss III (D) - Business Manager & USMC Veteran
Meg Gorman (D) - Grocery Store Employee & '20 Nominee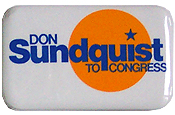 District 4:
Scott DesJarlais (R)* - (Campaign Site)
Clyde Benson (R) - Patient Transporter, Army Veteran & '21 County Comm Candidate
Gerald Hood (R)
Doug Meyer (R) - Retired Police Officer, USCG Veteran, GOP Activist & '20 Candidate
District 5:
Jim Cooper (D)* - (Campaign Site)
Keeda Haynes (D) - Attorney & '20 Candidate
Odessa Kelly (D) - Community Organizer & Ex-Civil Servant
Natisha Brooks (R) - Home Schooling Academy Owner
Beth Harwell (R) - Ex-State House Speaker, Ex-State GOP Chair & '18 Gov Candidate
Quincy McKnight (R) - FInancial Advisor & '14 St Sen Candidate
Robby Starbuck Newsom (R) - Music Video Producer/Director & Conservative Activist
Rick Shannon (I) - Pastor & USMC Veteran
District 6:
John Rose (R)* - (Campaign Site)
Christopher Monday (I) - Graphic Designer & '18/'20 Candidate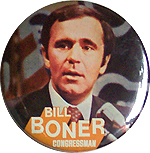 District 7:
Mark Green (R)* - (Campaign Site)
District 8:
David Kustoff (R)* - (Campaign Site)
Bob Hendry (R) - Businessman & USMC Veteran
District 9:
Steve Cohen (D)* - (Campaign Site)
Charlotte Bergmann (R) - Businesswoman, Trump Campaign Activist & Frequent Candidate
Brown Dudley (R) - Bank Collections Manager
Mark Crain (I)
---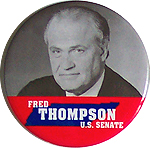 STATE POLITICAL PARTIES:
Constitution Party of Tennessee (C)
Tennessee Democratic Party (D)
Green Party of Tennessee (G)
Libertarian Party of Tennessee (L)
Tennessee Republican Party (R)
Independent Candidates (I)
Write-In Candidates (WI)
---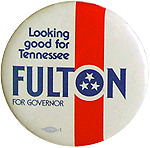 STATE ELECTION OFFICE:
Tennessee Registry of Election Finance
---
STATE NEWS SOURCES: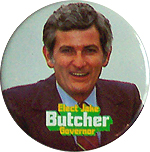 Chattanooga Times-Free Press
Cleveland Daily Banner
Elizabethton Star
Knoxville News-Sentinel
Lebanon Democrat & Wilson County News
Memphis Commercial Appeal
Memphis Flyer (Alternative)
Morristown Citizen Tribune
Murfreesboro Daily News Journal
Nashville Scene (Alternative)
Nashville Tennessean
The Oak Ridger
Rhea County Herald-News
Sevierville/Gatlinburg Mountain Press
Shelbyville Times-Gazette
Sparta Expositor
Tullahoma News
Warren County Southern Standard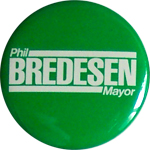 WDEF TV-12 (CBS - Chattanooga)
WTVC TV-9 (ABC - Chattanooga)
WBBJ TV-7 (ABC - Jackson)
WJHL TV-11 (CBS - Johnson City)
WATE TV-6 (ABC - Knoxville)
WBIR TV-10 (NBC - Knoxville)
WTNZ TV-43 (FOX - Knoxville)
WVLT TV-8 (CBS - Knoxville)
WMC TV-5 (NBC - Memphis)
WPTY TV-24 (ABC - Memphis)
WREG TV-3 (CBS - Memphis)
WKRN TV-2 (ABC - Nashville)
WSMV TV-4 (NBC - Nashville)
WTVF TV-5 (CBS - Nashville)
HELP MAKE POLITICS1 COMPLETE!! IF YOU KNOW OF A CANDIDATE MISSING FROM OUR LISTS, PLEASE .