SOUTH DAKOTA
Your complete directory of South Dakota candidates for Governor, State Cabinet, United State Senator and Congress in the current election cycle ... state political parties ... the official state election office ... and state news sources.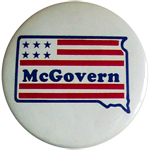 ELECTION CALENDAR:
Filing Deadline (Major Parties): March 29, 2022
Filing Deadline (Independents): April 26, 2022
Filing Deadline (Third Parties): July 1, 2022
Primary: June 7, 2022
CANDIDATE DIRECTORY LEGEND:
Bold = Active Candidate
Italics = Potential Candidate
* = Incumbent
= Winner
(Incumbent Party Listed First)
This page was last updated on July 29, 2022
---
STATE CONSTITUTIONAL OFFICERS:
GOVERNOR & LIEUTENANT GOVERNOR:
(Note: Governor & Lt. Governor candidates run together on tickets in the General Election.)
Kristi Noem (R)* - (Campaign Site)
& Larry Rhoden (R)* - (Campaign Site)

Jamie Smith (D) - State House Minority Leader, Realtor & Ex-Teacher
& Jennifer Keintz (D) - State Rep., Real Estate Broker & Ex-Marketing Executive

Tracey Quint (L) - Nonprofit Group Outreach Coordinator & Libertarian Activist
& Ashley Strand (L) - Nurse's Aide & Libertarian Activist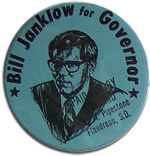 Next State Constitutional Officer Elections in 2022.
SECRETARY OF STATE:
[ Steve Barnett (R)* - Defeated for Renomination at GOP Convention. ]
Monae Johnson (R) - Law Office Receptionist, Ex-Sec of State Employee & GOP Activist
Tom Cool (D) - Nonprofit Executive, Ex-Journalist & Frequent Candidate
ATTORNEY GENERAL:
[ Mark Vargo (R)* - Not a Candidate in 2022. ]
Marty Jackley (R) - Ex-Attorney General, Ex-US Attorney & '18 Candidate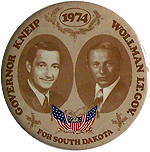 STATE AUDITOR:
Rich Sattgast (R)* - (Campaign Site)
Stephanie Marty (D) - Retired Bank Examiner, USAF Veteran & Trans Rights Activist
Rene Meyer (L) - Realtor
STATE TREASURER:
Josh Haeder (R)* - (Campaign Site)
John Cunningham (D) - Retired Public Administrator
STATE COMMISSIONER OF SCHOOL & PUBLIC LANDS:
[ Jarrod Johnson (R)* - Not a Candidate in 2022. ]
Brock Greenfield (R) - State Sen., Ex-State Rep., Businessman & Substitute Teacher
Tim Azure (D) - Salesman
---
STATE LEGISLATURE:

State House

State Senate
---
U.S. SENATE:
John Thune (R)* - (Campaign Site)
Brian Bengs (D) - Attorney & Retired USAF Lt Colonel
Tamara Lesnar (L) - Jewelry Maker & Ex-Trading Market Compliance Officer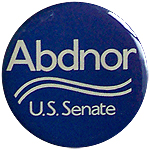 Mike Rounds (R)* - (Campaign Site) - Next Election in 2026.
---
U.S. CONGRESS:
At-Large:
Dusty Johnson (R)* - (Campaign Site)
Collin Duprel (L) - State Libertarian Vice Chair & Rancher
---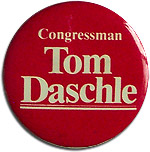 STATE POLITICAL PARTIES:
South Dakota Democratic Party (D)
South Dakota Libertarian Party (L)
South Dakota Republican Party (R)
Independent (I)
---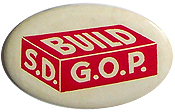 STATE ELECTION OFFICE:
---
STATE NEWS SOURCES:
Aberdeen American News
Black Hills Pioneer
Brookings Register
Dakota Free Press (Liberal)
Dakota War College (Conservative)
Huron Plainsman
Lakota Times
Madison Daily Leader
Mitchell Daily Republic
Pierre Capitol-Journal
Rapid City Journal
Sioux Falls Argus Leader
South Dakota Ag Connection
South Dakota Public Broadcasting
Watertown Public Opinion
Yankton Daily Press & Dakotan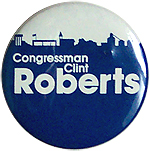 KEVN TV-7 (FOX - Rapid City)
KNBN TV-21 (NBC - Rapid City)
KOTA TV-3 (ABC - Rapid City)
KDLT TV-46 (NBC - Sioux Falls) / KSFY TV-13 (ABC - Sioux Falls)
KELO TV-11 (CBS - Sioux Falls)
KELO 1320 AM (Sioux Falls)
HELP MAKE POLITICS1 COMPLETE!! IF YOU KNOW OF A CANDIDATE MISSING FROM OUR LISTS, PLEASE .