SOUTH CAROLINA
Your complete directory of South Carolina candidates for Governor, United State Senator and Congress in the current election cycle ... state political parties ... the official state election office ... and state news sources.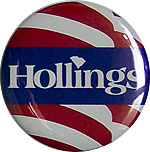 ELECTION CALENDAR:
Filing Deadline (Major Parties): March 30, 2020
Filing Deadline (Independents): July 20, 2020
Filing Deadline (Other Parties): August , 2020
Primary: June 9, 2020
Primary Runoff: June 23, 2020
CANDIDATE DIRECTORY LEGEND:
Bold = Active Candidate
Italics = Potential Candidate
* = Incumbent
= Winner
(Incumbent Party Listed First)
This page was last updated on October 1, 2020
---
STATE CONSTITUTIONAL OFFICERS:
GOVERNOR:
Henry McMaster (R)* - (Campaign Site)
Peggy Kandies (R) - Parts Manager, Artist & '20 US Sen Candidate
Next State Constitutional Officer Elections in 2022.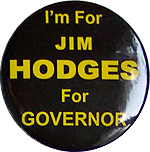 LIEUTENANT GOVERNOR:
Pamela Evette (R)*
SECRETARY OF STATE:
Mark Hammond (R)*
STATE TREASURER:
Curtis Loftis (R)* - (Campaign Site)
ATTORNEY GENERAL:
Alan Wilson (R)* - (Campaign Site)
COMPTROLLER GENERAL:
Richard Eckstrom (R)*
STATE SUPERINTENDENT OF EDUCATION:
Molly Spearman (R)* - (Campaign Site)
STATE AGRICULTURE COMMISSIONER:
Hugh Weathers (R)* - (Campaign Site)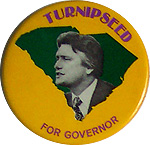 ---
SOUTH CAROLINA GENERAL ASSEMBLY:

State House ( Republican Caucus - Democratic Caucus )

State Senate ( Republican Caucus - Democratic Caucus )
---
U.S. SENATOR:
Lindsey Graham (R)* - (Campaign Site)
Jaime Harrison (D) - Ex-State Democratic Chair, Attorney, Lobbyist & Ex-Congressional Aide
Bill Bledsoe (C) - Withdrew, but name remains on ballot.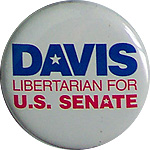 Tim Scott (R)* - (Campaign Site) - Next Election in 2022.
---
U.S. CONGRESS:
District 1:
Joe Cunningham (D)* - (Campaign Site)
Nancy Mace (R) - State Rep, Businesswoman & Author
District 2:
Joe Wilson (R)* - (Campaign Site)
Adair Boroughs (D) - Attorney & Ex-Teacher\
Kathleen Wright (C)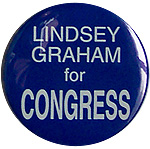 District 3:
Jeff Duncan (R)* - (Campaign Site)
Hosea Cleveland (D) - Insurance Agent, Engineer, Army Veteran & Frequent Candidate
District 4:
William Timmons (R)* - (Campaign Site)
Kim Nelson (D) - Graduate Student & Pro-Vaccines Activist
Michael Chandler (C) - Confederate Heritage Activist & '16/'18 Nominee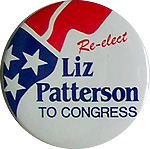 District 5 :
Ralph Norman (R)* - (Campaign Site)
Moe Brown (D) - Ex-State Commerce Dept. Official & Ex-College Football Player
District 6:
Jim Clyburn (D)* - (House Majority Whip Site) - (Campaign Site)
John McCollum (R) - Businessman, Ex-Congressional Aide & Navy Veteran
Mark Hackett (C) - Conservative Activist
District 7:
Tom Rice (R)* - (Campaign Site)
Melissa Watson (D) - Nonprofit Executive, Social Worker & Democratic Activist
---
STATE POLITICAL PARTIES: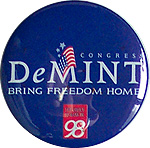 South Carolina Alliance Party (A)
Constitution Party of South Carolina (C)
South Carolina Democratic Party (D)
South Carolina Green Party (G)
Libertarian Party of South Carolina (L)
South Carolina Republican Party (R)
South Carolina Working Families Party (WF)
Independent (I)
Write-In (WI)
---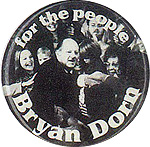 STATE ELECTION OFFICE:
---
STATE NEWS SOURCES: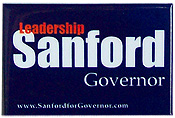 Aiken Standard
Anderson Independent-Mail
Beaufort Gazette
Carolina Morning News (Beaufort)
Charleston City Paper (Alternative)
Charleston Mercury
Charleston Post & Courier
Chester News & Reporter
Columbia Point (Alternative)
Columbia The State
FitsNews.com (Conservative)
Florence Morning News
Greenville News
Greenwood Index-Journal
Greenville Magazine
Hartsville Messenger
Hilton Head Island Packet
Kingstree News
Lancaster News
Lexington County Chronicle
Myrtle Beach Sun-News
Orangeburg Times and Democrat
Pawley's Island Coastal Observer
Seneca Daily Journal-Messenger
South Carolina's Information Highway
Spartanburg Herald-Journal
Statehouse Report
Sumter Item
Union Daily Times
WCBD TV-2 (NBC - Charleston)
WCIV TV-4 (ABC - Charleston)
WCSC TV-5 (CBS - Charleston)
WLTX TV-19 (CBS - Columbia)
WOLO TV-25 (ABC - Columbia)
WPDE TV-15 (ABC - Florence/Myrtle Beach)
HELP MAKE POLITICS1 COMPLETE!! IF YOU KNOW OF A CANDIDATE MISSING FROM OUR LISTS, PLEASE .