OREGON
Your complete directory of Oregon candidates for Governor, State Cabinet, United State Senator and Congress in the current election cycle ... state political parties ... the official state election office ... and state news sources.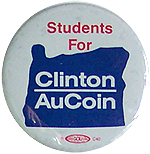 ELECTION CALENDAR:
Filing Deadline (Major Parties): March 10, 2020
Filing Deadline (Third Parties/Indep): August , 2020
Primary: May 19, 2020
CANDIDATE DIRECTORY LEGEND:
Bold = Active Candidate
Italics = Potential Candidate
* = Incumbent
= Winner
(Incumbent Party Listed First)
This page was last updated on March 12, 2020
---
STATE CONSTITUTIONAL OFFICERS:
Next Election for the Following Statewide Offices is in 2022:
GOVERNOR:
Kate Brown (D)* - (Campaign Site)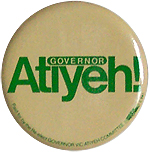 STATE LABOR & INDUSTRIES COMMISSIONER:
(Note: Commissioner is officially a non-partisan post.)
Val Hoyle (D)* - (Campaign Site)
Next Elections for the Following Statewide Offices are in 2020:
SECRETARY OF STATE:
[ Bev Clarno (R)* - Not a Candidate in 2020. ]
Shemia Fagan (D) - State Sen., Ex-State Rep., Ex-School Board Member & Attorney
Mark Hass (D) - State Sen. & Ex-TV News Reporter
Jamie McLeod-Skinner (D) - Ex-Phoenix City Manager, Engineer & '18 US Rep Nominee
Dave Stauffer (R) - Environmental Engineer, Attorney, Ex-Democrat & '16 Gov. Candidate
Kim Thatcher (R) - State Sen., Ex-State Rep. & Businesswoman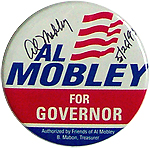 STATE TREASURER:
Tobias Read (D)*- (Campaign Site)
Jeff Gudman (R) - Ex-Lake Oswego City Councilor, Businessman, Investor & '16 Nominee
ATTORNEY GENERAL:
Ellen Rosenblum (D)* - (Campaign Site)
Michael Cross (R) - Driver, Software Designer & USAF Veteran
Daniel Crowe (R) - Attorney, Army Veteran & '16 Nominee
---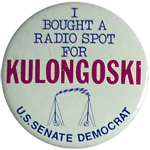 STATE LEGISLATURE:

State House - ( Democratic Caucus - Republican Caucus )

State Senate - ( Democratic Caucus - Republican Caucus )
---
U.S. SENATOR:
Jeff Merkley (D)* - (Campaign Site)
Jo Rae Perkins (R) - GOP Activist, Ex-Financial Advisor & Frequent Candidate
Paul Romero Jr (R) - Appliance Technician, Navy Veteran & '16/'18 US Rep Candidate
Robert Schwartz (R) - Dance Instructor, '18 St Sen Nominee & '16 St Rep Nominee
John Verbeek (R) - Insurance Consultant & Frequent Candidate
Ibrahim Taher (PGP) - Teacher & Anti-War Activist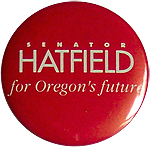 Ron Wyden (D)* - (Campaign Site) - Next Election in 2022.
---
U.S. CONGRESS:
District 1:
Suzanne Bonamici (D)* - (Campaign Site)
Ricky Barajas (D) - Dental Practice Manager, Ex-Coffee Shop Manager & '18 Candidate
Heidi Briones (D) - Insurance Broker, Linguist & Ex-Teacher
Amanda Siebe (D) - Ex-Community Organizer & Disability Rights Activist
Chris Christensen (R) - Consumer Finance Specialist & Businessman
Armidia "Army" Murray (R) - Unemployed Ex-UPS Worker
Rick Hofsheier (I) - Anti-Trump Activist
District 2:
[ Greg Walden (R)* - Retiring in 2020. ]
Jason Atkinson (R) - Ex-State Sen., Ex-State Rep., Filmmaker & '06 Gov Candidate
Cliff Bentz (R) - Ex-State Sen., Ex-State Rep. & Attorney
Knute Buehler (R) - Ex-State Rep., Surgeon & '18 Gov. Nominee
David Campbell (R) - Project Manager & Navy Veteran
Glenn Carey (R) - Railroad Conductor
Jimmy Crumpacker (R) - Investment Executive
Travis Fager (R) - Radio Station General Manager
Justin Livingston (R) - Bend City Councilor & Real Estate Broker
Ken Medenbach (R) - Sovereign Citizen Activist & Wood Craftsman
Mark Roberts (R) - Online Retailer, Truck Driver & '18 Candidate
Jeff Smith (R) - Computer Programmer
Nik Heuertz (D) - Businessman
John Holm (D) - Computer Engineer & Realtor
Jack Howard (D) - Ex-Union County Commissioner, Attorney & Ex-Teacher
Alex Spenser (D) - Life Coach, Writer & Democratic Activist
Isabella Tibbetts (D) - Community Organizer & Environmental Activist
Chris Vaughn (D) - Food Company Sales Representative
Shane Archer (I)
Chris Telfer (I) - Ex-State Lottery Commissioner, Ex-State Sen., Accountant & '10/'16 St Treas Candidate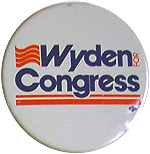 District 3:
Earl Blumenauer (D)* - (Campaign Site)
Rand Barnett (D) - Musician, Computer Programer, Navy Veteran & '18 Candidate
Matthew Davis (D) - Value Analyst & Ex-Anesthesia Technologist
Albert Lee (D) - Community College Dean, Attorney & Army Veteran
Dane Wilcox (D) - Food Products Businessman
Joanna Harbour (R) - Attorney
Tom Harrison (R) - Computer Consultant, Conservative Activist & '18 Candidate
Frank Hecker (R) - Retired Software Consultant & Vietnam War Veteran
Marc Koller (IP) - Learning Consultant, Artist, Sanders Campaign Activist & '18 Nominee
Ed Baker (I) - 9/11 Conspiracy Theorist & '16 Presidential Candidate
District 4:
Peter DeFazio (D)* - (Campaign Site)
Doyle Canning (D) - Communications Consultant, Law Student & Environmental Activist
Cassidy Clausen (D) - Assisted Living Specialist
Nelson Ijih (R) - Businessman & Computer Engineer
Alek Skarlatos (R) - Afghan War Veteran, Motivational Speaker & '18 County Comm Candidate
District 5:
Kurt Schrader (D)* - (Campaign Site)
Mark Gamba (D) - Milwaukie Mayor & Photographer
Blair Reynolds (D) - Bar Owner & Bartender
Joey Nations (R) - Analyst, Ex-Lobbyist, Conservative Activist & '18 Candidate
Angela Roman (R) - Self-Employed & Ex-Legislative Aide
Amy Ryan Courser (R) - Businesswoman
---
STATE POLITICAL PARTIES: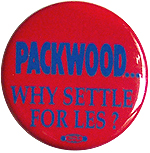 Alliance Party of Oregon (A)
Constitution Party of Oregon (C)
Democratic Party of Oregon (D)
Independent Party of Oregon (IP)
Libertarian Party of Oregon (L)
Pacific Green Party of Oregon (PGP)
Oregon Progressive Party (PROG)
Oregon Republican Party (R)
Socialist Party of Oregon (S)
---
STATE ELECTION OFFICE:
---
STATE NEWS SOURCES: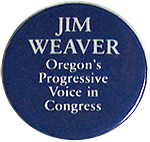 Albany Democrat-Herald
Ashland Daily Tidings
Bend Bulletin
Blue Oregon (Liberal)
BrainstormNW Magazine
Corvallis Gazette-Times
Curry Coastal Pilot
Curry County Reporter
Daily Astorian
Democracy for Oregon (Liberal)
East Oregonian (Pendleton)
Eugene Register-Guard
Eugene Weekly (Alternative)
Gresham Outlook
Hermiston Herald
KATU TV-2 (ABC - Portland)
KOTI TV-2 (NBC - Klamath Falls)
KGW TV-8 (NBC - Portland)
Klamath Falls Herald & News
KMTR TV-16 (NBC - Eugene)
KOIN TV-6 (CBS - Portland)
KVAL TV (CBS - Eugene)
Lebanon Express
Lincoln City News-Guard
Medford Mail Tribune
McMinnville News-Register
Newport Times-News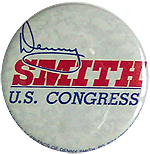 Portland Business Journal
Portland Oregonian - (Politics Section)
Portland Skanner (Alternative)
Portland Tribune
Roseburg News-Review
Salem Statesman-Journal
Seaside Signal
Sisters Nugget
Springfield News
Tillamook Headlight-Herald
Wallowa County Chieftain
Willamette Weekly (Alternative)
Woodburn Independent
The World (South Coast)
HELP MAKE POLITICS1 COMPLETE!! IF YOU KNOW OF A CANDIDATE MISSING FROM OUR LISTS, PLEASE .