OREGON
Your complete directory of Oregon candidates for Governor, State Cabinet, United State Senator and Congress in the current election cycle ... state political parties ... the official state election office ... and state news sources.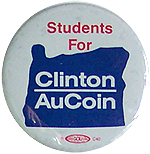 ELECTION CALENDAR:
Filing Deadline (Major Parties): March 8, 2022
Filing Deadline (Third Parties/Indep): August 30, 2022
Primary: May 17, 2022
CANDIDATE DIRECTORY LEGEND:
Bold = Active Candidate
Italics = Potential Candidate
* = Incumbent
= Winner
(Incumbent Party Listed First)
This page was last updated on September 20, 2022
---
STATE CONSTITUTIONAL OFFICERS:
Next Election for the Following Statewide Offices is in 2022:
GOVERNOR:
[ Kate Brown (D)* - Term-Limited in 2022. ]
Tina Kotek (D/WF) - Ex-State House Speaker & Ex-Policy Director
Christine Drazan (R) - Ex-State House Minority Leader & Political Consultant
Donice Smith (C) - Retired Army Veteran & Conservative Activist
R. Leon Noble (L) - Welding Contractor & Event Production Stage Manager
Betsy Johnson (I) - State Sen., Ex-State Rep. & Democrat
Paul Romero (I) - Businessman, Ex-Firefighter, Navy Veteran & Frequent Candidate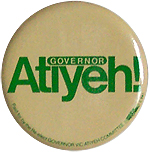 STATE LABOR & INDUSTRIES COMMISSIONER:
** Note: Commissioner is officially a non-partisan post **
[ Val Hoyle (D)* - Candidate for Congress in 2022. ]
Cheri Helt (R) - Ex-State Rep., Ex-Bend School Board Member & Restaurant Owner
Christina Stephenson (D) - Attorney
---
Next Elections for the Following Statewide Offices are in 2024:
SECRETARY OF STATE:
Shemia Fagan (D)* - (Campaign Site)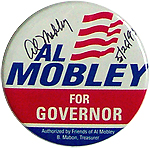 STATE TREASURER:
Tobias Read (D)*- (Campaign Site)
ATTORNEY GENERAL:
Ellen Rosenblum (D)* - (Campaign Site)
---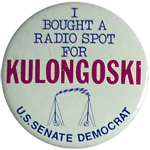 STATE LEGISLATURE:

State House - ( Democratic Caucus - Republican Caucus )

State Senate - ( Democratic Caucus - Republican Caucus )
---
U.S. SENATOR:
Ron Wyden (D/IP)* - (Campaign Site)
Jo Rae Perkins (R/C) - Insurance Agent, GOP Activist & Frequent Candidate
John Newton (L) - Beer Brewer & Ex-Forklift Operator
Dan Pulju (PGP) - Survey Resercher & Green Party Activist
Chris Henry (PROG) - Truck Driver, Ex-Aircraft Mechanic & Frequent Candidate
Thomas "TXV" Verde (WI) - Retired Federal Procurement Officer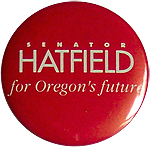 Jeff Merkley (D)* - (Campaign Site) - Next Election in 2026.
---
U.S. CONGRESS:
District 1:
Suzanne Bonamici (D/WF)* - (Campaign Site)
Chris Mann (R) - Nonprofit Executive & Retired Army/National Guard Veteran
District 2:
Cliff Bentz (R)* - (Campaign Site)
Joe Yetter (D) - Physician, Teacher, Farmer & Retired Army Colonel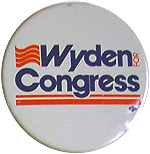 District 3:
Earl Blumenauer (D/L)* - (Campaign Site)
Joanna Harbour (R) - Attorney & '20 Nominee
David Delk (PROG/IP/PGP) - Retired Retail Worker, Progressive Activist & '16 Nominee
District 4:
[ Peter DeFazio (D)* - Retiring in 2022. ]
Val Hoyle (D/WF) - State Labor Commissioner, Ex-State Rep. & Businesswoman
Alek Skarlatos (R) - Motivational Speaker, Afghan War Veteran & '20 Nominee
Jim Howard (C) - Retired School District Superintendent & Ex-University Dean
Levi Leatherberry (IP/L) - Organic Farmer & Ex-Computer Programmer
Mike Beilstein (PGP/PROG) - Ex-Corvallis City Councilman, Retired Chemist & Frequent Candidate
District 5:
[ Kurt Schrader (D)* - Lost Primary for Renomination in 2022. ]
Jamie McLeod-Skinner (D/IP/WF) - Attorney, Ex-City Manager, '18 Candidate & '20 Sec of State Candidate
Lori Chavez-DeRemer (R) - Ex-Happy Valley Mayor, Marketing Director & '16/'18 St Rep Candidate
Justin Laib (L) - College Student
District 6 - NEW DISTRICT FOR 2022:
**New Seat - No Incumbent**
Andrea Salinas (D/IP/WF) - State Rep., Political Consultant & Ex-Congressional Aide
Mike Erickson (R) - Supply Chain/Logistics Consultant & Frequent Candidate
Larry McFarland (C) - Retired HVAC Contractor & Navy Veteran
Pat Marnell (L) - Transportation Engineer, '20 St Sen Candidate & '16 St Rep Candidate
---
STATE POLITICAL PARTIES: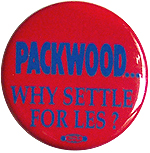 Alliance Party of Oregon (A)
Constitution Party of Oregon (C)
Democratic Party of Oregon (D)
Independent Party of Oregon (IP)
Libertarian Party of Oregon (L)
Pacific Green Party of Oregon (PGP)
Oregon Progressive Party (PROG)
Oregon Republican Party (R)
Socialist Party of Oregon (S)
Oregon Working Families Party (WF)
Independent / No Party (I)
Write-In (WI)
---
STATE ELECTION OFFICE:
---
STATE NEWS SOURCES: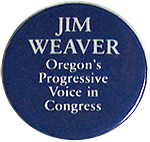 Albany Democrat-Herald
Bend Bulletin
Corvallis Gazette-Times
Curry Coastal Pilot
Daily Astorian
East Oregonian
Eugene Register-Guard
Eugene Weekly (Alternative)
Gresham Outlook
Hermiston Herald
Klamath Falls Herald & News
El Latino de Hoy de Oregon
Lebanon Express
Lincoln City News-Guard
Medford Mail Tribune
McMinnville News-Register
Newport Times-News
Oregon Capital Chronicle (Politics)
Philomath Express
Portland Business Journal
Portland Mercury (LGBT)
Portland Observer (African-American)
Portland Oregonian
Portland Skanner (African-American)
Portland Street Roots (Alternative)
Portland Tribune
Roseburg News-Review
Salem Statesman-Journal
Seaside Signal
Sisters Nugget
Springfield Chronicle
Tillamook Headlight-Herald
Wallowa County Chieftain
Willamette Weekly (Alternative)
Woodburn Independent
The World (South Coast)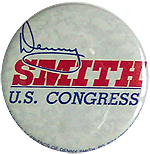 BROADCAST NEWS:
KMTR TV-16 (NBC - Eugene)
KVAL TV-13 (CBS - Eugene)
KOBI TV-5 (NBC - Medford) / KOTI TV-2 (NBC - Klamath Falls)
KATU TV-2 (ABC - Portland)
KGW TV-8 (NBC - Portland)
KOIN TV-6 (CBS - Portland)
KPTV TV-12 (FOX - Portland)
Oregon Public Broadcasting
HELP MAKE POLITICS1 COMPLETE!! IF YOU KNOW OF A CANDIDATE MISSING FROM OUR LISTS, PLEASE .