Your complete directory of Ohio candidates for Governor, State Cabinet, United States Senator and Congress in the current election cycle ... state political parties ... the official state election office ... and state news sources.
"For an independent view, Politics1 offers a strong web starting point to examine the would-be [political] players."
- Dayton Daily News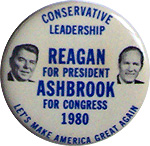 ELECTION CALENDAR:
Filing Deadline for Partisan Candidates: February 2, 2022
Deadline for Partisan Congressional Candidates: March 4, 2022
Filing Deadline for Independents: May 2, 2022
Filing Deadline for Minor Party Candidates: August 15, 2022
Filing Deadline for Write-Ins: August 29, 2022
Primary: May 3, 2022
CANDIDATE DIRECTORY LEGEND:
Bold = Active Candidate
Italics = Potential Candidate
* = Incumbent
= Winner
(Incumbent Party Listed First)
This page was last updated on June 28, 2022
---
STATE CONSTITUTIONAL OFFICERS:
GOVERNOR & LIEUTENANT GOVERNOR:
(Note: Governor & Lt. Governor candidates run together on tickets.)
Mike DeWine (R)* - (Campaign Site)
& Jon Husted (R)* - (Campaign Site)

Nan Whaley (D) - Dayton Mayor & Ex-Dayton City Councilwoman
& Cheryl Stephens (D) - Cuyahoga County Councilwoman & Ex-Cuyahoga Heights Mayor

Niel Petersen (I) - Pastor, Iraq War Veteran & MAGA Activist
& Mike Stewart (I) - Substitute Teacher, Pastor & Retired USAF Veteran
Next State Constitutional Officer Elections in 2022.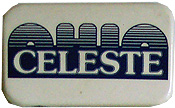 SECRETARY OF STATE:
Frank LaRose (R)* - (Campaign Site)
Chelsea Clark (D) - Forest Park City Councilwoman, Nonprofit Group CEO & Farmer
ATTORNEY GENERAL:
Dave Yost (R)* - (Campaign Site)
Jeff Crossman (D) - State Rep., Ex-Parma City Councilman & Attorney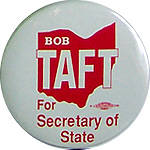 STATE TREASURER:
Robert Sprague (R)* - (Campaign Site)
Scott Schertzer (D) - Marion Mayor, Ex-City Councilman & Ex-Teacher;
STATE AUDITOR:
Keith Faber (R)* - (Campaign Site)
Taylor Sappington (D) - Nelsonville City Auditor & '18 St Rep Nominee
---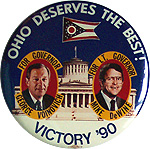 STATE LEGISLATURE:
State House - ( Democratic Caucus - Republican Caucus )

State Senate - ( Democratic Caucus - Republican Caucus )
---
U.S. SENATOR:
[ Rob Portman (R)* - Retiring in 2022. ]
J.D. Vance (R) - Venture Capitalist, Attorney & Author
Tim Ryan (D) - Congressman, Ex-State Sen. & Attorney
Dominic Lacavera Jr. (L) - Computer Security Consultant & Navy Veteran
Samir Hazboun (SWP) - Communist Political Organizer & '19 KY Lt Gov Candidate
Eric Meiring (I) - Steelworker & Pastor
Shawn Mousourakis (I) - HR Recruiter & Army Veteran
Kelli Prather (I) - Businesswoman & Frequent Candidate
Sam Ronan (I) - Technician, USAF Veteran, Progressive Activist & Frequent Candidate
Chad Taylor (I)
Stephen Faris (WI) - USAF Veteran, Pro-Life Activist & '18 Candidate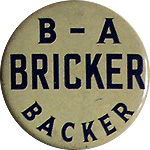 Sherrod Brown (D)* - (Campaign Site) - Next Election in 2024.
Matt Dolan (R) - State Sen., Ex-State Rep., Attorney, Businessman & '22 Candidate
Jane Timken (R) - Ex-State GOP Chair, Ex-Kent State Univ Trustee, Attorney & '22 Candidate
---
U.S. CONGRESS:
District 1:
Steve Chabot (R)* - (Campaign Site)
Greg Landsman (D) - Cincinnati City Councilman & Ex-Teacher
District 2:
Brad Wenstrup (R)* - (Campaign Site)
Samantha Meadows (D) - Clinical Nurse Manager
District 3:
Joyce Beatty (D)* - (Campaign Site)
Lee Stahley (R) - Ex-Whitehall City Councilman, Optician & GOP Activist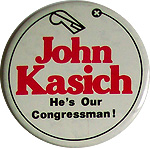 District 4:
Jim Jordan (R)* - (Campaign Site)
Tamie Wilson (D) - Businesswoman & Feminist Activist
District 5:
Bob Latta (R)* - (Campaign Site)
Craig Swartz (D) - Realtor, Ex-Warehouse Worker, Democratic Activist & '20 St Sen Nominee
District 6:
Bill Johnson (R)* - (Campaign Site)
Lou Lyras (D) - Businessman & '18/'20 Candidate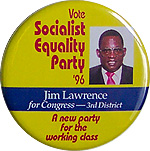 District 7:
[ Bob Gibbs (R)* - Retiring in 2022. ]
Max Miller (R) - Ex-Trump White House Aide & USMC Veteran
Matthew Diemer (D) - Podcast Host & Ex-Teacher
Regina Gustafson Ewing (I) - Workers Compensation Specialist/Paralegal
Lynn Gorman (I) - Pastor
District 8:
Warren Davidson (R)* - (Campaign Site)
Vanessa Enoch (D) - Business Consultant, Community Organizer & '18/'20 Nominee
District 9:
Marcy Kaptur (D)* - (Campaign Site)
J.R. Majewski (R) - Project Manager, Afghan War Veteran & MAGA/QAnon Activist
Youseff Baddar (I) - Teacher, Actor & Progressive Activist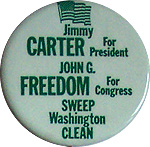 District 10:
Mike Turner (R)* - (Campaign Site)
David Esrati (D) - Businessman, Army Veteran & Frequent Candidate
District 11:
Shontel Brown (D)* - (Campaign Site)
Eric Brewer (R) - Ex-East Cleveland Mayor, Ex-Journalist & '17 Mayor Candidate
District 12:
Troy Balderson (R)* - (Campaign Site)
Amy Rippel-Elton (D) - Stay-Home Mother & Community Activist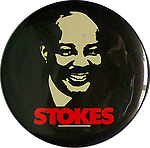 District 13:
[ Tim Ryan (D)* - Candidate for US Senate in 2022. ]
Emilia Sykes (D) - State Rep., Ex-House Minority Leader & Attorney
Madison Gesiotto Gilbert (R) - Attorney, TV Commentator & Ex-Miss Ohio
District 14:
Dave Joyce (R)* - (Campaign Site)
Matt Kilboy (D) - Consultant, Nurse, Project Manager & Navy Veteran
District 15:
Mike Carey (R)* - (Campaign Site)
Gary Josephson (D) - Ex-Labor Union Organizer & '20 St Rep Candidate
Elizabeth McKenzie (I) - Wireless Store Manager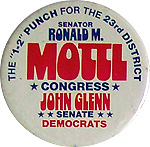 Old District 16 - Eliminated in 2022:
[ Anthony Gonzalez (R)* - Retiring in 2022. ]
---
STATE POLITICAL PARTIES:
Constitution Party of Ohio (C)
Ohio Democratic Party (D)
Green Party of Ohio (G)
Libertarian Party of Ohio (L)
Ohio People's Party (P)
Ohio Republican Party (R)
Socialist Workers Party (SWP)
Independent (I)
Write-In (WI)
---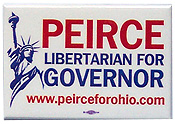 STATE ELECTION OFFICE:
---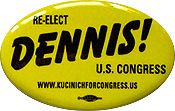 STATE NEWS SOURCES:
PRINT MEDIA:
Akron Beacon-Journal
Ashtabula Star Beacon
Avon Lake Press
Bowling Green News
Bowling Green Sentinel Tribune
Canton Repository
Chagrin Valley Times
Chillicothe Gazette
Cincinnati Enquirer
Cincinnati Post
Cleveland City News Ohio (African-American)
Cleveland Gay People's Chronicle
Cleveland Plain Dealer
Cleveland Scene (Alternative)
Cleveland Sun Newspapers (25 Weekly Newspapers)
Columbiana County Morning Journal
Columbus Communicator News (African-American)
Columbus Dispatch - (Political Blog)
Columbus Free Press (Alternative)
Cuyohoga County - West Life News
Dayton City Paper (Alternative)
Dayton Daily News
Dayton Defender (African-American)
Dover-New Philadelphia Times-Reporter
Eaton Register-Herald
Elections in Ohio
Findlay Courier
Gongwer News Service: Ohio
Hamilton Journal-News
Lima News
Massillon Independent
Medina Gazette
Merco Hispano
Middletown Journal
Ohio News Network
Ohio State University Sentinel
Oxford Press
Ravenna Record-Courier
Sidney Daily News
Springfield News-Sun
Tiffin Advertiser-Tribune
Toledo Blade
Toledo Journal (African-American)
Wapakoneta Daily News
Warren Tribune Chronicle
Western Star (Warren County)
Willoughby News-Herald
Youngstown Buckeye Review (African-American)
Youngstown Vindicator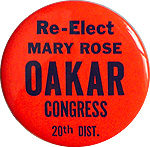 BROADCAST MEDIA:
Cleveland - Direct Source Radio
WEWS TV-5 (ABC - Cleveland)
WFMJ TV-21 (NBC - Youngstown)
WHIO TV-7 (CBS - Dayton)
WHIO Radio (1290 AM - Dayton)
WKSU Public Radio (89.7 FM - Akron)
WKYC TV-3 (NBC - Akron)
WNWO TV-24 (NBC - Toledo)
WTOL TV-11 (CBS - Toledo)
WTVG TV-13 (ABC - Toledo)
WYSO Public Radio (91.3 FM - Yellow Springs)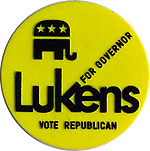 HELP MAKE POLITICS1 COMPLETE!! IF YOU KNOW OF A CANDIDATE MISSING FROM OUR LISTS, PLEASE .