NEVADA
Your complete directory of Nevada candidates for Governor, State Cabinet, United State Senator and Congress in the current election cycle ... state political parties ... the official state election office ... and state news sources.
"It seems like anything a political junkie or reporter would want to track down about a candidate or particular race could be found at Politics1." -- Las Vegas Sun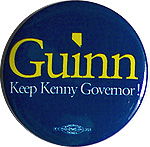 ELECTION CALENDAR:
Filing Deadline (Primary): March 18, 2022
Filing Deadline (Third Party/Indep): June 17, 2022
Primary: June 14, 2022
CANDIDATE DIRECTORY LEGEND:
Bold = Active Candidate
Italics = Potential Candidate
* = Incumbent
= Winner
(Incumbent Party Listed First)
This page was last updated on June 21, 2022
---
STATE CONSTITUTIONAL OFFICERS:
GOVERNOR:
Steve Sisolak (D)* - (Campaign Site)
Joe Lombardo (R) - Clark County Sheriff & Army Veteran
Ed Bridges (IAP) - Retired USAF Colonel, Vietnam War Veteran & Frequent Candidate
Brandon Davis (L) - Advertising Agency Owner & Musician
Bradley Beck (I) - Geologist & Disabled Army Veteran
Austin Billings (I) - Logistics Professional
Monique Richardson (I) - Truck Driver & Pastor
Next State Constitutional Officer Elections are in 2022.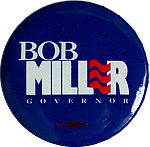 LIEUTENANT GOVERNOR:
Lisa Cano Burkhead (D)* - (Campaign Site)
Stavros Anthony (R) - Las Vegas City Councilman & Retired Police Captain
Javi "Trujillo" Tachiquin (L) - MMA Fighter & Martial Arts Instructor
Bill Hoge (IAP) - Ex-California Assemblyman, State Party Vice Chair & '18 St Treasurer Nominee
John "Trey" Delap (I) - Nonprofit Group Consultant & Recovery Advocate
SECRETARY OF STATE:
[ Barbara Cegavske (R) - Term-Limited in 2022. ]
Jim Marchant (R) - Ex-State Assemblyman, Businessman, Conspiracy Theorist & '20 US Rep Nominee
Cisco Aguilar (D) - Attorney, Ex-State Athletic Commissioner & Ex-Congressional Aide
Janine Hansen (IAP) - Conservative Activist, State Party Co-Founder & Frequent Candidate
Ross Crane (L) - Trade Show Sales Manager & Ex-Hotel Manager
STATE TREASURER:
Zach Conine (D)* - (Campaign Site)
Michele Fiore (R) - Las Vegas Councilwoman, Ex-St Assemblywoman & '16 US Rep Candidate
Margaret Hendrickson (IAP)
Bryan Elliott (L) - Business Manager & Libertarian Activist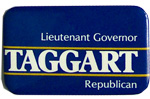 STATE CONTROLLER:
[ Catherine Byrne (D)* - Retiring in 2022. ]
Ellen Spiegel (D) - Ex-State Assemblywoman, Businesswoman & '20 St Sen Candidate
Andy Matthews (R) - State Assemblyman, Ex-Think Tank Official & Ex-Sports Journalist
Jed Profeta (L) - Musician & Singer
ATTORNEY GENERAL:
Aaron Ford (D)* - (Campaign Site)
Sigal Chattah (R) - Attorney
John Kennedy (L)
---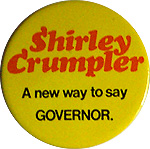 STATE LEGISLATURE:

State Assembly

State Senate
---
U.S. SENATOR:
Catherine Cortez Masto (D)* - (Campaign Site)
Adam Laxalt (R) - Ex-Attorney General, Iraq War Veteran & '18 Gov Nominee
Barry Rubinson (IAP) - Technology Consuiltant, Engineer & '20 US Rep Nominee
Neil Scott (L) - Accountant, '18 Candidate & '02 US Rep Candidate
J.J. Destin (I) - Truck Driver, Live Events Technician & USMC Veteran
Barry Lindermann (I) - Real Estate Developer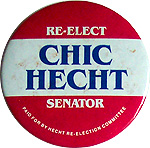 Jacky Rosen (D)* - (Campaign Site) - Next Election in 2024.
Brad Wing (I) - Restaurant Worker
---
U.S. CONGRESS:
District 1:
Dina Titus (D)* - (Campaign Site)
Mark Robertson (R) - Financial Planner
Ken Cavanaugh (L)
Comiesha "Monica" Lenoir (I) - Businesswoman
District 2:
Mark Amodei (R)* - (Campaign Site)
Mercedes Krause (D) - Educator & State Minority Affairs Commissioner
Russell Best (IAP) - Real Estate Developer, Mortgage Broker, Navy Veteran & '18 Gov Nominee
Darryl Baber (L)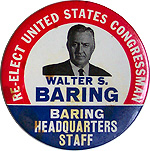 District 3:
Susie Lee (D)* - (Campaign Site)
April Becker (R) - Attorney & '20 State Sen Nominee
Robert Bruce Morris (I)
District 4:
Steven Horsford (D)* - (Campaign Site)
Sam Peters (R) - Insurance Agency Owner & '20 Candidate
---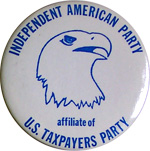 STATE POLITICAL PARTIES:
Nevada Democratic Party (D)
Nevada Green Party (G)
Independent American Party of Nevada (IAP)
Libertarian Party of Nevada (L)
Nevada Republican Party (R)
Independent / Nonpartisan (I)
---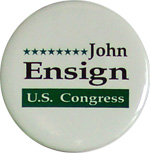 STATE ELECTION OFFICE:
SilverStateElection.com (Results)
---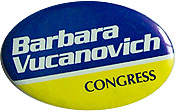 STATE NEWS SOURCES:
Las Vegas Review-Journal
Las Vegas Sun
Las Vegas Weekly
Minden-Gardnerville Record-Courier
Nevada Appeal (Carson City)
Nevada Business Journal
Nevada Independent
North Lake Tahoe Sierra Sun
Reno Gazette-Journal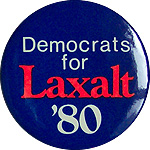 KLAS-TV 8 (CBS - Las Vegas)
KTNV-TV 13 (ABC - Las Vegas)
KVBC-TV 3 (NBC - Las Vegas)
KVVU-TV 5 (FOX - Las Vegas)
KNPB TV-5 (PBS - Reno)
KOLO-TV 8 (ABC - Reno)
KRXI-TV 11 (FOX - Reno)
KRNV-TV 4 (NBC - Reno)
KTVN-TV 2 (CBS - Reno)
KNPR - Nevada Public Radio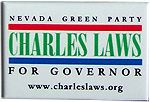 HELP MAKE POLITICS1 COMPLETE!! IF YOU KNOW OF A CANDIDATE MISSING FROM OUR LISTS, PLEASE .