NEW HAMPSHIRE
Your complete directory of New Hampshire candidates for Governor, United State Senator and Congress in the current election cycle ... state political parties ... the official state election office ... and state news sources.
"A good site to start with is Politics1. Although nationally based, Politics1 has a New Hampshire section loaded with the history and present shape of Granite State politics."
- WMUR-TV News 9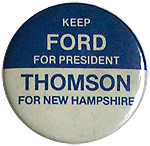 ELECTION CALENDAR:
Filing Deadline (Major Parties): June 2024
Filing Deadline (Independents/Minor Parties): August 2024
State Primary: September 2024
CANDIDATE DIRECTORY LEGEND:
Bold = Active Candidate
Italics = Potential Candidate
* = Incumbent
= Winner
(Incumbent Party Listed First)
This page was last updated on January 23, 2023
GOVERNOR:
Chris Sununu (R)* - (Campaign Site)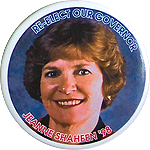 ---
NEW HAMPSHIRE GENERAL COURT:
State House
- (Democratic Caucus - Republican Caucus)
State Senate
- (Democratic Caucus - Republican Caucus)
---
U.S. SENATOR:
Jeanne Shaheen (D)* - (Campaign Site) - Next Election in 2026.
Chuck Morse (R) - Ex-State Senate President, Ex-State Rep., Businessman & '22 Candidate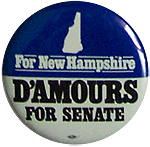 Maggie Hassan (D)* - (Campaign Site) - Next Election in 2028.
---
U.S. CONGRESS:
District 1:
Chris Pappas (D)* - (Campaign Site)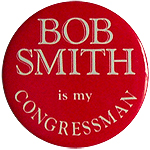 District 2:
Annie Kuster (D)* - (Campaign Site)
George Hansel (R) - Keene Mayor, Businessman & '22 Candidate
Jason Riddle (R) - Veteran, MAGA Activist & Convicted Jan 6 Capitol Rioter
STATE POLITICAL PARTIES:
New Hampshire Democratic Party (D)
Libertarian Party of New Hampshire (L)
New Hampshire Republican Party (R)
Independent (I)
Write-In (WI)
---
STATE ELECTION OFFICE:
---
STATE NEWS SOURCES: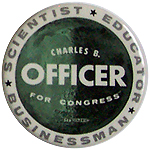 Amherst Citizen
Bedford Journal
Carriage Towne News
Claremont Eagle-Times
Concord Insider (Alternative)
Concord Monitor
Conway Daily Sun
The Dartmouth
Derry News
Foster's Daily Democrat (Dover)
Hollis - Brookline Journal
InDepthNH.org (NH Center for Public Interest Journalism)
Keene Sentinel
Keene State College Equinox
Laconia Daily Sun
Lawrence (MA) Eagle-Tribune
Londonderry Times
The Hippo Manchester (Alternative)
Merrimack Journal
Merrimack Valley Rumbo News (Spanish)
Merrimack Valley Voice
Milford Cabinet
Monadnock Ledger-Transcript
Nashua Telegraph
New Hampshire Bulletin
New Hampshire Business Review
New Hampshire Union-Leader
NHJournal.com
NH Latino News
New Hampshire Gazette Portsmouth
Portsmouth Herald / SeacoastOnline.com
Valley News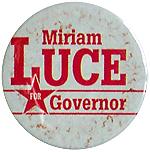 New England Cable Network (NECN - NBC)
New Hampshire Public Radio (NHPR)
WENH TV-11 (PBS - Durham)
WMUR TV-9 (ABC - Manchester)
WNEU TV-60 (Telemundo - Merrimack)
HELP MAKE POLITICS1 COMPLETE!! IF YOU KNOW OF A CANDIDATE MISSING FROM OUR LISTS, PLEASE .