MONTANA
Your complete directory of Montana candidates for Governor, State Cabinet, United State Senator and Congress in the current election cycle ... state political parties ... the official state election office ... and state news sources.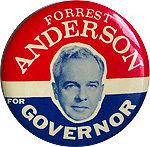 ELECTION CALENDAR:
Filing Deadline (Major Parties): March 14, 2022
Filing Deadline (Indep & Minor Parties): June 1, 2022
Filing Deadline (Write-In): September 2022
Primary: June 7, 2022
CANDIDATE DIRECTORY LEGEND:
Bold = Active Candidate
Italics = Potential Candidate
* = Incumbent
= Winner
(Incumbent Party Listed First)
This page was last updated on May 12, 2022
---
STATE CONSTITUTIONAL OFFICERS:
GOVERNOR:
Greg Gianforte (R)* - (Campaign Site)
Next State Constitutional Officer Elections in 2024.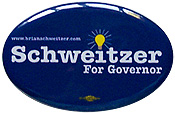 LIEUTENANT GOVERNOR:
Kristen Juras (R)*
SECRETARY OF STATE:
Christi Jacobsen (R)* - (Campaign Site)
ATTORNEY GENERAL:
Austin Knudsen (R)* - (Campaign Site)
STATE AUDITOR:
Troy Downing (R)* - (Campaign Site)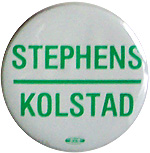 STATE SUPERINTENDENT OF PUBLIC INSTRUCTION:
Elsie Arntzen (R)* - (Campaign Site)
---
STATE LEGISLATURE:

State House

State Senate
---
U.S. SENATE:
Jon Tester (D)* - (Campaign Site) - Next Election in 2024.
Troy Downing (R) - State Auditor, Businessman, Afghan War Veteran & '18 Candidate
Thomas Madigan (R)
Randy Pinocci (R) - Public Service Commissioner, Ex-State Rep. & Ex-Print Shop Owner
Matt Rosendale (R) - Congressman, Ex-State Auditor, Ex-State Sen & '18 Nominee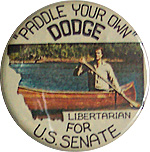 Steve Daines (R)* - (Campaign Site) - Next Election in 2026.
---
U.S. CONGRESS:
District 1:
** NEW SEAT - NO INCUMBENT **
Mitch Heuer (R) - Building Contractor, Realtor & Inventor
Matt Jette (R) - College Instructor & Frequent Candidate in Arizona
Al Olszweski (R) - Ex-State Sen., Surgeon, USAF Veteran, '18 US Sen Candidate & '20 Gov Candidate
Mary Todd (R) - Pastor & Innkeeper
Ryan Zinke (R) - Ex-US Interior Secretary, Ex-Congressman & Retired Navy Officer
Cora Neumann (D) - Nonprofit Executive, Public Health Professional & '20 US Sen Candidate
Monica Tranel (D) - Attorney, Ex-US Olympian & '20 State PSC Nominee
Tom Winter (D) - Ex-State Rep., Businessman & '20 Candidate
John Lamb (L)
Curt Zygmond Sr. (I)
District 2:
Matt Rosendale (R)* - (Campaign Site)
Kyle Austin (R) - Pharmacist
James Boyette (R) - Sales Manager
Charles Walkingchild (R) - Native American Community Activist
Penny Ronning (D) - Ex-Billings City Councilwoman, Community Organizer & Sales Consultant
Mark Sweeney (D) - Died, but name remains on primary ballot.
Skylar Williams (D) - College Student & Progressive Activist
Sam Rankin (L) - Realtor, Ex-Teacher, Vietnam War Veteran & Frequent Candidate
Roger Roots (L) - Attorney, Sociologist & Frequent Candidate
Samuel Thomas (L)
Gary Buchanan (I) - Ex-State Commerce Director & Financial Advisor
---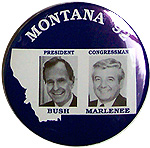 STATE POLITICAL PARTIES:
Montana Democratic Party (D)
Montana Green Party (G)
Montana Libertarian Party (L)
Montana Republican Party (R)
---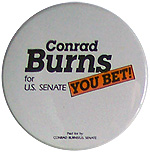 STATE ELECTION OFFICE:
Secretary of State's Office

Commissioner of Political Practices
---
STATE NEWS SOURCES:
Bigfork Eagle
Billings Gazette
Billings Outpost
Bozeman Daily Chronicle
Butte Montana Standard
Great Falls Tribune
Havre Daily News
Helena Independent Record
High Country Independent Press
Kalispell Daily Inter Lake Lake County Leader
Laurel Outlook
Lewistown News-Argus
Liberty County Times
Missoula Independent (Alternative)
The Missoulian
Montana Buzz
Montana Forum
Montana Free Press
Montana Post
Ravalli Republic
Tobacco Valley News
Western News (Libby & Lincoln Counties)
Whitefish Pilot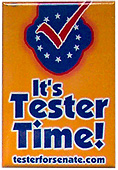 KUFM - Montana Public Radio
KULR TV-8 (NBC - Billings)
KTVQ TV-2 (CBS - Billings)
KXLF TV-4 (CBS - Butte)
KRTV TV-3 (CBS - Great Falls)
KXLH TV-25 (CBS - Helena)
KECI / KTVM / KCFW (NBC)
KPAX TV-8 (CBS - Missoula)
HELP MAKE POLITICS1 COMPLETE!! IF YOU KNOW OF A CANDIDATE MISSING FROM OUR LISTS, PLEASE .