MISSISSIPPI
Your complete directory of Mississippi candidates for Governor, State Cabinet, United States Senator and Congress in the current election cycle ... state political parties ... the official state election office ... and state news sources.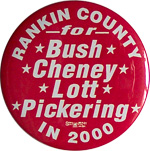 ELECTION CALENDAR:
Filing Deadline: March 1, 2019
Primary: August 6, 2019
Runoff: August 27, 2019
General: November 5, 2019

Filing Deadline: January 10, 2020
Primary: March 10, 2020
Runoff: March 31, 2020

CANDIDATE DIRECTORY LEGEND:
Bold = Active Candidate
Italics = Potential Candidate
* = Incumbent
= Winner
(Incumbent Party Listed First)
This page was last updated on November 23, 2019
---
STATE CONSTITUTIONAL OFFICERS:
GOVERNOR:
[Phil Bryant (R)* - Term-Limited in 2019. ]


Tate Reeves (R) - Lt Governor, Ex-State Treasurer & Ex-Investment Banker
Next State Constitutional Officer Elections are in 2019.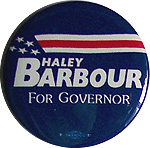 LIEUTENANT GOVERNOR:
[ Tate Reeves (R)* - Candidate for Governor in 2019. ]


Delbert Hosemann (R) - Secretary of State & Attorney
SECRETARY OF STATE:
[ Delbert Hosemann Jr. (R)* - Candidate for Lt Governor in 2019. ]


Michael Watson (R) - State Sen & Attorney
ATTORNEY GENERAL:
[ Jim Hood (D)* - Lost for Governor in 2019. ]


Lynn Fitch (R) - State Treasurer & Attorney
STATE AUDITOR:
Shad White (R)* - (Campaign Site)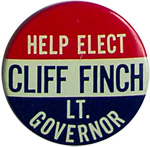 STATE TREASURER:
[ Lynn Fitch (R)* - Candidate for Attorney General in 2019. ]


David McRae (R) - Attorney & '15 Candidate
STATE AGRICULTURE & COMMERCE COMMISSIONER:
Andy Gipson (R)* - (Campaign Site)
STATE INSURANCE COMMISSIONER:
Mike Chaney (R)* - (Campaign Site)
---
MISSISSIPPI STATE LEGISLATURE:

State House

State Senate
---
U.S. SENATOR:
Cindy Hyde-Smith (R)* - (Campaign Site)
Gerard Gibert (R) - State Lottery Board Vice Chair & Businessman
Josh Randle (R) - Businessman & Ex-Miss America Organization President
Jensen Bohren (D) - Retail Employee, Sanders Campaign Activist & '18 Candidate
Mike Espy (D) - Ex-US Agriculture Secretary, Ex-Congressman, Attorney & '18 Nominee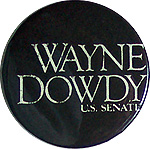 Roger Wicker (R)* - (Campaign Site) - Next Election in 2024.
---
U.S. CONGRESS:
District 1:
Trent Kelly (R)* - (Campaign Site)
Antonia Eliason (D) - Attorney & Law Professor
District 2:
Bennie Thompson (D)* - (Campaign Site)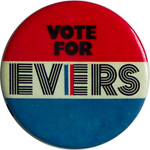 District 3:
Michael Guest (R)* - (Campaign Site)
James Tulp (R) - Radio Talk Show Host & College Professor
District 4:
Steven Palazzo (R)* - (Campaign Site)
Carl Boyanton (R) - Produce Store Owner
Samuel Hickman (R) - Research Analyst
---
STATE POLITICAL PARTIES:
Mississippi Democratic Party (D)
Green Party of Mississippi (G)
Libertarian Party of Mississippi (L)
Mississippi Reform Party (REF)
Mississippi Republican Party (R)
---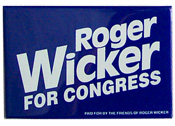 STATE ELECTION OFFICE:
---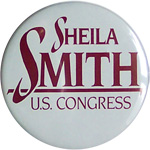 STATE NEWS SOURCES:
Biloxi Sun-Herald
Booneville Democrat
Delta Business Journal
Holly Springs South Reporter
Jackson Advocate
Jackson Clarion-Ledger
Jackson Free Press (Alternative)
Madison County Journal
Magnolia Report
Mississippi Business Journal
Mississippi Link
Natchez Democrat
Neshoba Democrat
Picayune Item
Senatobia Democrat
Tupelo Daily Journal
Vicksburg Post
Y'all Politics Blog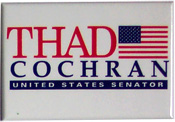 Mississippi Broadcasting Network (PBS)
WLOX TV-13 (ABC - Biloxi)
WCBI TV-4 (CBS - Columbus)
WABG TV-6 (ABC - Greenwood / Greenville)
WAPT TV-16 (ABC - Jackson)
WJTV TV-12 (CBS - Jackson)
WLBT TV-3 (NBC - Jackson)
WTOK TV-11 (ABC - Meridian)
HELP MAKE POLITICS1 COMPLETE!! IF YOU KNOW OF A CANDIDATE MISSING FROM OUR LISTS, PLEASE .