MINNESOTA
Your complete directory of Minnesota candidates for Governor, United State Senator and Congress in the current election cycle ... state political parties ... the official state election office ... and state news sources.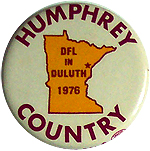 ELECTION CALENDAR:
Filing Deadline: May 31, 2022
State Conventions: May 13-14 (GOP)
& May 20-22 (DFL)
Primary: August 9, 2022
CANDIDATE DIRECTORY LEGEND:
Bold = Active Candidate
Italics = Potential Candidate
* = Incumbent
= Winner
(Incumbent Party Listed First)
This page was last updated on August 10, 2022
---
STATE CONSTITUTIONAL OFFICERS:
GOVERNOR AND LIEUTENANT GOVERNOR:
(Governor & Lt. Governor candidates run together on tickets.)

Tim Walz (DFL)* - (Campaign Site)
& Peggy Flanagan (DFL)* - (Campaign Site)

Scott Jensen (R) - Ex-State Sen. & Physician
& Matt Birk (R) - Retired NFL Football Player & Conservative Activist

Steve Patterson (GRP) - Businessman & Anti-Lockdowns/Mandates Activist
& Matt Huff (GRP)

Hugh McTavish (IAP) - Biochemist, Attorney & Anti-Lockdowns Activist
& Mike Winter (IAP) - Podcast Host, Teamster & '21 Minneapolis Mayor Candidate

James McCaskel (LMN) - Community Organizer & BLM Activist
& David Sandbeck (LMN) - Network Engineer, Progressive Activist & '20 US Rep Candidate
Next State Constitutional Officer Elections in 2022.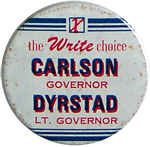 SECRETARY OF STATE:
Steve Simon (DFL)* - (Campaign Site)
Kim Crockett (R) - Attorney & Policy Advocate
ATTORNEY GENERAL:
Keith Ellison (DFL)* - (Campaign Site)
Jim Schultz (R) - Attorney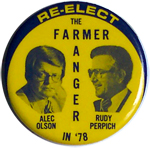 STATE AUDITOR:
Julie Blaha (DFL)* - (Campaign Site)
Ryan Wilson (R) - Medical Device Research Company CEO
Kevin "Will Finn" Finander (GRP) - Anti-Tax Activist
Tim Davis (LMN) - Retired Laborer, Marijuana Legalization Activist & Frequent Candidate
---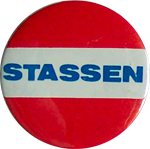 STATE LEGISLATURE:

State House - ( DFL Caucus - Republican Caucus )

State Senate - ( DFL Caucus - Republican Caucus )
---
U.S. SENATOR:
Amy Klobuchar (DFL)* - (Campaign Site) - Next Election in 2024.
David Hilbrich (R) - Retail Manager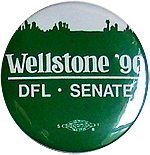 Tina Smith (DFL)* - (Campaign Site) - Next Election in 2026.
---
U.S. CONGRESS:
District 1:
Brad Finstad (R)* - (Campaign Site)
Jeff Ettinger (DFL) - Retired Hormel CEO
Brian Abrahamson (GRP) - Comedian & Frequent Candidate
Richard Reisdorf (LMN) - Navy Veteran & Peace Activist
District 2:
Angie Craig (DFL)* - (Campaign Site)
Tyler Kistner (R) - USMC Reserve Officer & '20 Nominee
Paula Overby (LMN) - Tech Analyst, Trans Rights Activist & Frequent Candidate
Rick Olson (WI) - Ex-Michigan State Rep., Attorney, Republican & '20 Candidate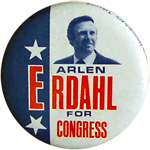 District 3:
Dean Phillips (DFL)* - (Campaign Site)
Tom Weiler (R) - Retired Navy Officer
District 4:
Betty McCollum (DFL)* - (Campaign Site)
May Lor Xiong (R) - Teacher & Realtor
District 5:
Ilhan Omar (DFL)* - (Campaign Site)
Cicely Davis (R) - Businesswoman & Ex-Democrat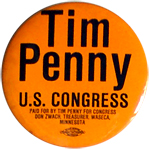 District 6:
Tom Emmer (R)* - (Campaign Site)
Jeanne Hendricks (DFL) - Nurse Anesthetist
David Rosenfeld (SWP/WI) - Communist Political Organizer & Frequent Candidate
District 7:
Michelle Fischbach (R)* - (Campaign Site)
Jill Abahsain (DFL) - Museum Director, Retired Educator & '20 St Sen Nominee
Travis "Bull" Johnson (LMN) - Retired Army NCO, Farmer & '20 County Comm Candidate
District 8:
Pete Stauber (R)* - (Campaign Site)
Jen Schultz (DFL) - State Rep. & College Professor
---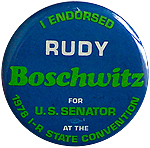 STATE POLITICAL PARTIES:
Constitution Party of Minnesota (C)
Democratic-Farmer-Labor Party (DFL)
Forward Party (F)
Grassroots-Legalize Cannabis Party (GLC)
Green Party of Minnesota (G)
Independence-Alliance Party of Minnesota (IAP)
Legal Marijuana Now Party (LMN)
Libertarian Party of Minnesota (L)
Republican Party of Minnesota (R)
Independent (I)
Write-In (WI)
---
STATE ELECTION OFFICE:
Secretary of State's Office

Campaign Finance & Public Disclosure Board
---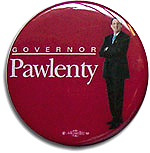 STATE NEWS SOURCES:
Alexandria Echo Press
Austin Daily Herald
Brainerd Daily Dispatch
Checks & Balances
Duluth News-Tribune
Grant County Herald
HometownSource.com (17 East Central Minnesota Community Newspapers)
Mankato Free Press
Minneapolis Star Tribune - (Politics Section)
Minneapolis/St. Paul City Pages (Alternative)
Minnesota Daily (University of Minnesota)
Minnesota Lawyer
Minnesota Reformer
Minnesota Spokesman-Recorder (African-American)
MinnPost.com
Morrison County Record
New Ulm Journal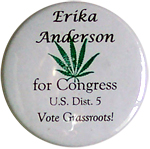 Page 1 Publications (4 Community Newspapers)
Rochester Post-Bulletin
Southwest Journal (Minneapolis)
St. Paul Pioneer Press
Tyler Tribute
West Central Tribune (Willmar)
Winona Daily News

KSTP TV-5 (ABC - Minneapolis)
Minnesota Public Radio
HELP MAKE POLITICS1 COMPLETE!! IF YOU KNOW OF A CANDIDATE MISSING FROM OUR LISTS, PLEASE .