MAINE
Your complete directory of Maine candidates for Governor, State Cabinet, United State Senator and Congress in the current election cycle ... state political parties ... the official state election office ... and state news sources.
ELECTION CALENDAR:
Filing Deadline (D/R/G): March 15, 2022
Filing Deadline (Primary Write-Ins): May 2022
Filing Deadline (Other Parties & Independents): July 6, 2022
Filing Deadline (Write-Ins): September 9, 2022
Primary: June 14, 2022
CANDIDATE DIRECTORY LEGEND:
Bold = Active Candidate
Italics = Potential Candidate
* = Incumbent
= Winner
(Incumbent Party Listed First)
This page was last updated on July 8, 2022
---
STATE CONSTITUTIONAL OFFICERS:
GOVERNOR:
Janet Mills (D)* - (Campaign Site)
Paul LePage (R) - Ex-Governor & Ex-Waterville Mayor
Sam Hunkler (I) - Retired Physician
Next Governor Election in 2022.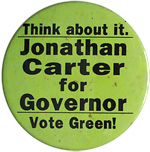 ---
MAINE STATE LEGISLATURE:

State House

State Senate
---
U.S. SENATOR:
Susan Collins (R)* - (Campaign Site) - Next Election in 2026.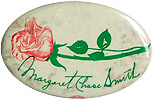 Angus King (I)*- (Campaign Site) - Next Election in 2024.
---
U.S. CONGRESS:
District 1:
Chellie Pingree (D)* - (Campaign Site)
Ed Thelander (R) - Retired Navy SEAL, Military Consultant & Community Activist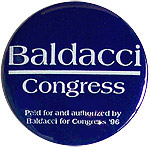 District 2:
Jared Golden (D)* - (Campaign Site)
Bruce Poliquin (R) - Ex-Congressman, Ex-State Treasurer & Real Estate Developer
Tiffany Bond (I) - Attorney , Mediator & '18 Candidate
---
STATE POLITICAL PARTIES:
Constitution Party of Maine (C)
Maine Democratic Party (D)
Maine Green Independent Party (G)
Libertarian Party of Maine (L)
Maine People's Party (P)
Maine Republican Party (R)
Independent (I)
Write-In (WI)
---
STATE ELECTION OFFICE:
Secretary of State: Bureau of Elections

State Ethics Commission - Campaign Finance
---
STATE NEWS SOURCES: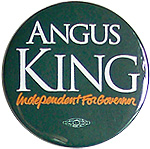 Bangor Daily News
Brunswick Times Record
Cape Elizabeth Cape Courier
Ellsworth American
Kennebec Journal / Waterville Morning Sentinel
Lewiston Sun-Journal
Lincoln County News
Maine Public Broadcasting
Mount Desert Islander
Portland Phoenix (Alternative)
Portland Press Herald
SeacoastOnline.com
WAGM TV-8 (CBS - Presque Isle)
WCSH TV-6 (NBC - Portland)
WGME TV-13 (CBS - Portland)
WMTW TV-8 (ABC - Portland)
HELP MAKE POLITICS1 COMPLETE!! IF YOU KNOW OF A CANDIDATE MISSING FROM OUR LISTS, PLEASE .