MASSACHUSETTS
Your complete directory of Massachusetts candidates for Governor, State Cabinet, United State Senator and Congress in the current election cycle ... state political parties ... the official state election office ... and state news sources.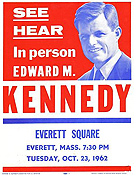 ELECTION CALENDAR:
Filing Deadline (Partisan Candidates): May 7, 2024
Filing Deadline (Independents): August 27, 2024
Democratic Convention: June 2024
Republican Convention: May 2024
Primary: September 3, 2024
CANDIDATE DIRECTORY LEGEND:
Bold = Active Candidate
Italics = Potential Candidate
* = Incumbent
= Winner
(Incumbent Party Listed First)
This page was last updated on May 24, 2023
---
STATE CONSTITUTIONAL OFFICERS:
GOVERNOR:
Maura Healy (D)* - (Campaign Site)
Next State Constitutional Officer Elections in 2026.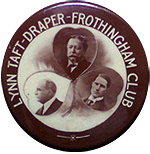 LIEUTENANT GOVERNOR:
Kim Driscoll (D)* - (Campaign Site)
ATTORNEY GENERAL:
Andrea Campbell (D)* - (Campaign Site)
SECRETARY OF THE COMMONWEALTH:
Bill Galvin (D)* - (Campaign Site)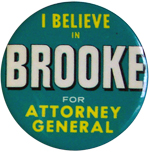 STATE TREASURER & RECEIVER-GENERAL:
Deb Goldberg (D)* - (Campaign Site)
STATE AUDITOR:
Diana DiZoglio (D)* - (Campaign Site)
---
GENERAL COURT OF MASSACHUSETTS
(STATE LEGISLATURE):

State House

State Senate - (Democratic Caucus )
---
U.S. SENATOR:
Elizabeth Warren (D)* - (Campaign Site)
Bob Antonellis (R)
Jeff Kuhner (R) - Radio Talk Show Host
Lou Marino (L) - Businessman & Frequent Candidate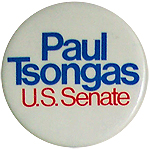 Ed Markey (D)* - (Campaign Site) - Next Election in 2026.
---
U.S. CONGRESS:
District 1:
Richard Neal (D)* - (Campaign Site)
Chase Walker (R)
District 2:
Jim McGovern (D)* - (Campaign Site)
Jeffrey Sossa-Paquette (R) - Child Care Center Owner & '22 Nominee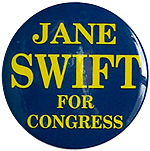 District 3:
Lori Trahan (D)* - (Campaign Site)
Syed Hasan (R)
District 4:
Jake Auchincloss (D)* - (Campaign Site)
District 5:
Katherine Clark (D)* - (House Minority Whip Site) - (Campaign Site)
Raffaele DePalma (D) - Letter Carrier, Home Healthcare Aide & Progressive Activist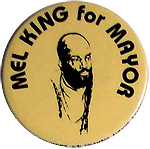 District 6:
Seth Moulton (D)* - (Campaign Site)
District 7:
Ayanna Pressley (D)* - (Campaign Site)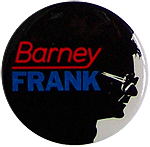 District 8:
Stephen Lynch (D)* - (Campaign Site)
District 9:
Bill Keating (D)* - (Campaign Site)
---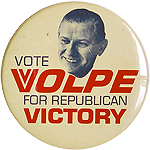 STATE POLITICAL PARTIES:
Constitution Party of Massachusetts (C)
Massachusetts Democratic Party (D)
Massachusetts Green-Rainbow Party (G)
Libertarian Party of Massachusetts (L)
Massachusetts People's Party (PEO)
Massachusetts Pirate Party (PIR)
Massachusetts Republican Party (R)
Workers Party of Massachusetts (WP)
Independent (I)
Write-In (WI)
---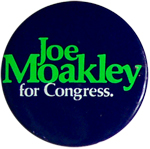 STATE ELECTION OFFICE:
Secretary of the Commonwealth's Office

Office of Campaign and Political Finance

---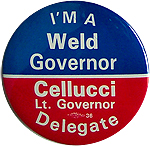 STATE NEWS SOURCES:
Athol Daily News
Bay State Banner (African-American)
Bay Windows (LGBT)
Berkshire Eagle (Pittsfield)
Boston.com
Dig Boston (Alternative)
El Mundo Boston (Spanish)
Boston Globe
Boston Herald
Boston Pilot (Catholic)
Boston University Daily Free Press
Brockton Enterprise
Canton Citizen
Cape Cod Times
Dorchester Reporter
Everett Independent
Fall River Herald News
Fitchburg Sentinel & Enterprise
Gloucester Daily Times
Haverhill Gazette
Holden Landmark
Lawrence Eagle-Tribune
Lowell Sun
MA Latino News
MetroWest Daily News
Milford Daily News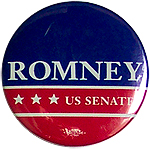 Nantucket Inquirer & Mirror
New Bedford Standard-Times
Newburyport Daily News
Northampton Daily Hampshire Gazette
Quincy Patriot Ledger
Rainbow Times (LGBT)
Salem Evening News
Sampan (Chinese-American)
Af-Am Point of View Springfield (African-American)
Springfield Republican / MassLive.com
Taunton Daily Gazette
Valley Advocate Northampton (Alternative)
Wicked Local
Worcester Telegram & Gazette

BROADCAST NEWS:
New England Cable News (NBC)
WGBH TV-2 Public Television (PBS - Boston)
WBZ TV-4 (CBS - Boston)
WCVB TV-5 (ABC - Boston)
WHDH TV-7 (Boston)
WBTS TV-10 (NBC - Boston)
WFXT TV-25 (FOX - Boston)
WNEU TV-60 (Telemundo - Boston)
WSHM TV-3 / WGGB TV-6 / WGGB TV-40 (CBS / FOX / ABC - Springfield)
WWLP TV-22 (NBC - Springfield)
WUTF TV-27 (Univision - Worcester)
New England Public Media (NPR)
WBUR Public Radio (NPR - Boston)
HELP MAKE POLITICS1 COMPLETE!! IF YOU KNOW OF A CANDIDATE MISSING FROM OUR LISTS, PLEASE .