MASSACHUSETTS
Your complete directory of Massachusetts candidates for Governor, State Cabinet, United State Senator and Congress in the current election cycle ... state political parties ... the official state election office ... and state news sources.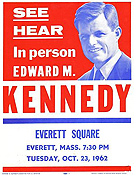 ELECTION CALENDAR:
Filing Deadline (Partisan Candidates): June 2, 2020
Filing Deadline (Independents): June 2, 2020
Primary: September 1, 2020
CANDIDATE DIRECTORY LEGEND:
Bold = Active Candidate
Italics = Potential Candidate
* = Incumbent
= Winner
(Incumbent Party Listed First)
This page was last updated on June 6, 2020
---
STATE CONSTITUTIONAL OFFICERS:
GOVERNOR:
Charlie Baker (R)* - (Campaign Site)
Philip Mitza (L) - Minister, '16 US Rep Candidate & '15 Somerville Mayor Candidate
Next State Constitutional Officer Elections in 2022.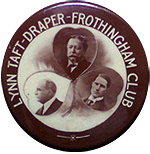 LIEUTENANT GOVERNOR:
Karyn Polito (R)* - (Campaign Site)
ATTORNEY GENERAL:
Maura Healey (D)* - (Campaign Site)
SECRETARY OF THE COMMONWEALTH:
Bill Galvin (D)* - (Campaign Site)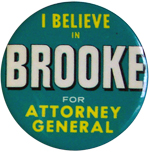 STATE TREASURER & RECEIVER-GENERAL:
Deb Goldberg (D)* - (Campaign Site)
STATE AUDITOR:
Suzanne Bump (D)* - (Campaign Site)
---
GENERAL COURT OF MASSACHUSETTS
(STATE LEGISLATURE):

State House

State Senate
---
U.S. SENATOR:
Ed Markey (D)* - (Campaign Site)
Joe Kennedy (D) - Congressman, Attorney & Peace Corps Veteran
Shiva Ayyadurai (R) - Computer Scientist, Businessman & '18 Candidate
Kevin O'Connor (R) - Attorney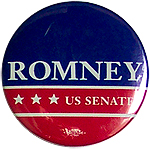 Elizabeth Warren (D)* - (Campaign Site) - Next Election in 2024.
---
U.S. CONGRESS:
District 1:
Richard Neal (D)* - (Campaign Site)
Alex Morse (D) - Holyoke Mayor
District 2:
Jim McGovern (D)* - (Campaign Site)
Tracy Lovvorn (R) - Healthcare Professional, Physical Therapy Clinic Owner & '18 Nominee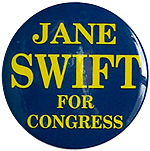 District 3:
Lori Trahan (D)* - (Campaign Site)
District 4:
[ Joe Kennedy III (D)* - Candidate for US Senate in 2020. ]
Jake Auchincloss (D) - Newton City Councilor, Software Executive & Afghan War Veteran
Dave Cavell (D) - Attorney & Ex-Obama White House Aide
Becky Grossman (D) - Newton City Councilor & Attorney
Alan Khazei (D) - Social Entrepreneur, Attorney & '10 US Sen Candidate
Ihssane Leckey (D) - Banking Regulator & Progressive Activist
Natalia Linos (D) - Public Health Center Executive Director
Jesse Mermell (D) - Ex-Brookline Selectman, Ex-Nonprofit Group Executive & Ex-Gubernatorial Aide
Ben Sigel (D) - Attorney
Chris Zannetos (D) - Businessman
Julie Hall (R) - Ex-Attleboro City Councilor, Retired USAF Officer & '18 St Rep Nominee
David Rosa (R) - Iraq War Veteran, Ex-Dighton Parks Commissioner & Frequent Candidate
District 5:
Katherine Clark (D)* - (Campaign Site)
Caroline Colarusso (R) - Stoneham Selectwoman & Post Office Operations Manager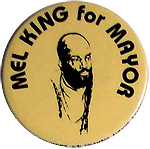 District 6:
Seth Moulton (D)* - (Campaign Site)
Jamie Zahlaway Belsito (D) - Nonprofit Group Executive & Salem State University Trustee
Angus McQuilken (D) - Communications Consultant, Gun Control Activist & '04 St Sen Nominee
John Paul Moran (R) - Businessman & Conservative Activist
Matt Mixon (I) - Writer & '18 State Rep Candidate
District 7:
Ayanna Pressley (D)* - (Campaign Site)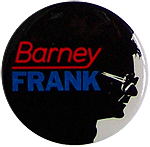 District 8:
Stephen Lynch (D)* - (Campaign Site)
Robbie Goldstein (D) - Physician
District 9:
Bill Keating (D)* - (Campaign Site)
Helen Brady (R) - Orchestra Executive, '18 St Auditor Nominee & '16 St Rep Nominee
---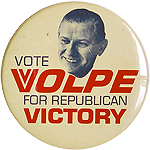 STATE POLITICAL PARTIES:
Constitution Party of Massachusetts (C)
Massachusetts Democratic Party (D)
Massachusetts Green-Rainbow Party (G)
Libertarian Party of Massachusetts (L)
Massachusetts Republican Party (R)
---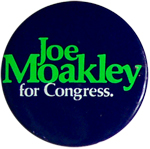 STATE ELECTION OFFICE:
Secretary of the Commonwealth's Office
---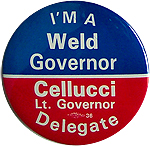 STATE NEWS SOURCES:
Athol Daily News
Bay Windows (LGBT)
Berkshire Eagle (Pittsfield)
Boston Globe
Boston Herald
Boston Jewish Advocate
Boston University Daily Free Press
Brockton Enterprise
Canton Citizen
Cape Cod Times
Dorchester Reporter
Everett Independent
Fall River Herald News
Fitchburg Sentinel & Enterprise
Gloucester Daily Times
Haverhill Gazette
Holden Landmark
Lawrence Eagle-Tribune
Lowell Sun
MetroWest Daily News
Milford Daily News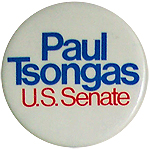 Nantucket Beacon
New Bedford Standard-Times
Newburyport Daily News
New England Cable News
North Adams Transcript
Northampton Daily Hampshire Gazette
Provincetown Advocate
Quincy Patriot Ledger
Rainbow Times (LGBT)
Salem Evening News
South Boston Online
Springfield MassLive.com
Taunton Daily Gazette
Waltham Daily News Tribune
WBZ-TV (CBS - Boston)
WCVB-TV (ABC - Boston)
WHDH-TV (NBC - Boston)
Wicked Local
Worcester Magazine
Worcester Telegram & Gazette
HELP MAKE POLITICS1 COMPLETE!! IF YOU KNOW OF A CANDIDATE MISSING FROM OUR LISTS, PLEASE .