LOUISIANA
Your complete directory of Louisiana candidates for Governor, State Cabinet, United State Senator and Congress in the current election cycle ... state political parties ... the official state election office ... and state news sources.

ELECTION CALENDAR:
Filing Deadline: August 8, 2019
Primary: October 12, 2019
Run-Off (if needed): November 16, 2019

Filing Deadline: July 17, 2020
Primary: November 3, 2020
Run-Off (if needed): December 5, 2020

CANDIDATE DIRECTORY LEGEND:
Bold = Active Candidate
Italics = Potential Candidate
* = Incumbent
= Winner
(Incumbent Party Listed First)
This page was last updated on August 14, 2019
---
STATE CONSTITUTIONAL OFFICERS:
GOVERNOR:
John Bel Edwards (D) - (Campaign Site)
Ralph Abraham (R) - Congressman & Physician
Oscar "Omar" Dantzler (D) - Bus Driver, Bail Bondsman & '15 Sheriff Candidate
Patrick Doguet (R)
Gary Landrieu (I) - Building Contractor & Frequent Candidate
Patrick "Live Wire" Landry (R) - Artist & Frequent Candidate
Manuel Leach (R) - Construction Contractor
Vinny Mendoza (D) - Ex-Assistant USAF Inspector General, Farmer & Frequent Candidate
Eddie Rispone (R) - Industrial Contractor
Next State Constitutional Officer Elections in 2019.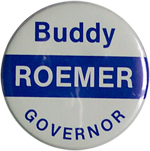 LIEUTENANT GOVERNOR:
Billy Nungesser (R)* - (Campaign Site)
Willie Jones (D) - Claims Adjuster & Democratic Activist
SECRETARY OF STATE:
Kyle Ardoin (R)* - (Campaign Site)
Gwen Collins-Greenup (D) - Recent Law School Graduate, Notary & '18 Candidate
Thomas "TJ" Kennedy (R) - Physician, Community Activist & '18 Candidate
Amanda Jennings Smith (R) - Confederate Heritage Activist
ATTORNEY GENERAL:
Jeff Landry (R)* - (Campaign Site)
Ike Jackson (D) - Attorney & '15 Candidate
STATE TREASURER:
John Schroder (R)* - (Campaign Site)
Derrick Edwards (D) - Attorney, '17 Candidate & '16 US Sen. Candidate
Teresa Kenny (I) - Bookkeeping Firm Owner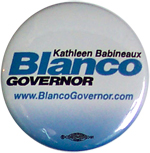 STATE COMMISSIONER OF AGRICULTURE & FORESTRY:
Mike Strain (R)* - (Campaign Site)
Marguerite Green (D) - Farmer
Charlie Greer (D) - Red River Waterway Commissioner & Retired State Forestry Official
Peter Williams (D) - Farmer & Frequent Candidate
Bradley Zaunbrecher (R) - Farmer
STATE INSURANCE COMMISSIONER:
Jim Donelon (R)* - (Campaign Site)
Tim Temple (R) - Businessman & Ex-Insurance Executive
---
LOUISIANA STATE LEGISLATURE:

State House

State Senate
---
U.S. SENATOR:
Bill Cassidy (R)* - (Campaign Site)
Rob Anderson (D) - Construction Worker, Ex-IT Professional, Artist & '18 US Rep Candidate
Gregory Fitch (NPA) - '18 US Rep Candidate in Alaska
Antoine Pierce (D) - Community Activist, '16 Baton Rouge Council Candidate & '15 St Rep Candidate
John Kennedy (R)* - (Campaign Site) - Next Election in 2022.
---
U.S. CONGRESS:
District 1:
Steve Scalise (R)* - (House Minority Whip Site) - (Campaign Site)
Lee Ann Dugas (D) - Disabled Navy Veteran, Democratic Activist & Frequent Candidate
District 2:
Cedric Richmond (D)* - (Campaign Site)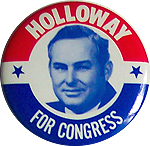 District 3:
Clay Higgins (R)* - (Campaign Site)
District 4:
Mike Johnson (R)* - (Campaign Site)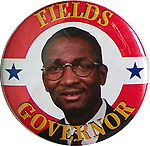 District 5:
Ralph Abraham (R)* - (Campaign Site)
John Badger (I)
Candy Christophe (D) - Psychologist & Nonprofit Group Executive
District 6:
Garret Graves (R)* - (Campaign Site)
---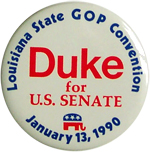 STATE POLITICAL PARTIES:
Consevative Party of Louisiana (CPL)
Constitution Party of Louisiana (C)
Louisiana Democratic Party (D)
Green Party of Louisiana (G)
Louisiana Independent Party (IP)
Libertarian Party of Louisiana (L)
Reform Party of Louisiana (REF)
Republican Party of Louisiana (R)
---
STATE ELECTION OFFICES:
Louisiana Board of Ethics (Campaign Finance Reports)
---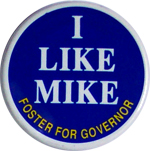 STATE NEWS SOURCES:
Alexandria Daily Town Talk
Ascension Citizen
Baton Rouge Advocate
Baton Rouge Business Report
Bayou Brief
Bayou Buzz (Technology & Politics)
Bogalusa Daily News
Bossier Press-Tribune
Caddo Inquisitor
Capitol Watch: RealLouisiana.com
Crowley Post Signal
Daily Kingfish
DeRidder Beauregard Daily News
Franklin Banner-Tribune
Hammond Daily Star
The Hayride
Houma Today
Jackson Independent
L'Observateur (River Parishes - South Louisiana)
Lafayette Daily Advertiser
Lafourche Daily Comet
Lake Charles American Press
LaPolitics.com
Louisiana Public Broadcasting
Louisiana Radio Network
L.S.U. Reveille
Louisiana Weekly (African-American)
Lutcher News-Examiner
Minden Press-Herald
Monroe Free Press (African-American)
Monroe News-Star
Morgan City Daily Review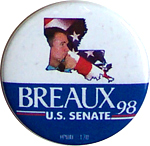 New Iberia Daily Iberian
New Orleans Ambush Magazine (Gay)
New Orleans City Business
New Orleans Cox.net
New Orleans Exposed
News Orleans Gambit Weekly (Alternative)
New Orleans Post
New Orleans Times-Picayune
Opelousas Daily World
PoliticsLA.com
Ponchatoula Times
Ruston Morning Paper
Shreveport Forum
Shreveport Times
Thibodaux Daily Comet
Times of Acadiana
Tri-Parish Times
Ville Platte Gazette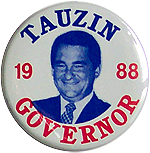 KEZP 104.3 FM Radio (Alexandria)
WAFB TV-9 (CBS - Baton Rouge)
WBRZ TV-2 (ABC - Baton Rouge)
WDSU TV-6 (NBC - New Orleans)
WTIX 690 AM Radio (New Orleans)
WWL 870 AM Radio (New Orleans)
KEEL 710 AM Radio (Shreveport)
HELP MAKE POLITICS1 COMPLETE!! IF YOU KNOW OF A CANDIDATE MISSING FROM OUR LISTS, PLEASE .