LOUISIANA
Your complete directory of Louisiana candidates for Governor, State Cabinet, United State Senator and Congress in the current election cycle ... state political parties ... the official state election office ... and state news sources.

ELECTION CALENDAR:
Filing Deadline: July 2022
Primary: November 2022
Run-Off (if needed): December 2022

CANDIDATE DIRECTORY LEGEND:
Bold = Active Candidate
Italics = Potential Candidate
* = Incumbent
= Winner
(Incumbent Party Listed First)
This page was last updated on June 2, 2021
---
STATE CONSTITUTIONAL OFFICERS:
GOVERNOR:
[ John Bel Edwards (D) - Term-Limited in 2023. ]
Jeff Landry (R) - Attorney General, Ex-Congressman, Ex-Police Officer & Army Veteran
Billy Nungesser (R) - Lt Governor, Ex-Plaquemines Parish President & Businessman
John Schroder (R) - Secretary of State, Ex-State Rep, Businessman & Army Veteran
Mike Strain (R) - State Agriculture Commissioner, Ex-State Rep & Veterinarian
Next State Constitutional Officer Elections in 2023.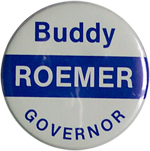 LIEUTENANT GOVERNOR:
Billy Nungesser (R)* - (Campaign Site)
SECRETARY OF STATE:
Kyle Ardoin (R)* - (Campaign Site)
ATTORNEY GENERAL:
Jeff Landry (R)* - (Campaign Site)
John Belton (I) - District Attorney & Businessman
STATE TREASURER:
John Schroder (R)* - (Campaign Site)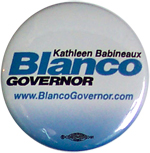 STATE COMMISSIONER OF AGRICULTURE & FORESTRY:
Mike Strain (R)* - (Campaign Site)
STATE INSURANCE COMMISSIONER:
Jim Donelon (R)* - (Campaign Site)
Kirk Talbot (R) - State Sen., Ex-State Rep. & Businessman
Tim Temple (R) - Businessman, Ex-Insurance Executive & '19 Candidate
---
LOUISIANA STATE LEGISLATURE:

State House

State Senate
---
U.S. SENATOR:
John Kennedy (R)* - (Campaign Site)
Xan John (I) - Businessman, Law Student & '20 US Sen Candidate
Nicholas Parham (I) - Volunteer Firefighter
Bill Cassidy (R)* - (Campaign Site) - Next Election in 2026.
---
U.S. CONGRESS:
District 1:
Steve Scalise (R)* - (House Minority Whip Site) - (Campaign Site)
Lee Ann Dugas (D) - Disabled Navy Veteran, Democratic Activist & Frequent Candidate
District 2:
Troy Carter (D)* - (Campaign Site)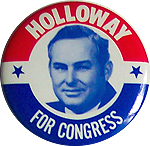 District 3:
Clay Higgins (R)* - (Campaign Site)
Ryan Abshire (I) - Bartender, Community Activist & '21 City Council Candidate
Dustin Granger (D) - Financial Planner
Braylon Harris (D) - Pastor, Nonprofit Executive, Consultant & '20 Candidate
District 4:
Mike Johnson (R)* - (Campaign Site)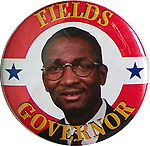 District 5:
Julia Letlow (R)* - (Campaign Site)
District 6:
Garret Graves (R)* - (Campaign Site)
---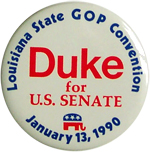 STATE POLITICAL PARTIES:
Conservative Party of Louisiana (CPL)
Constitution Party of Louisiana (C)
Louisiana Democratic Party (D)
Green Party of Louisiana (G)
Louisiana Independent Party (IP)
Libertarian Party of Louisiana (L)
Republican Party of Louisiana (R)
---
STATE ELECTION OFFICES:
Louisiana Board of Ethics (Campaign Finance Reports)
---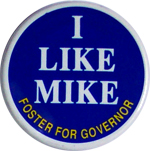 STATE NEWS SOURCES:
Alexandria Daily Town Talk
Ascension Citizen
Baton Rouge Advocate
Baton Rouge Business Report
Bayou Brief
Bayou Buzz (Technology & Politics)
Bogalusa Daily News
Bossier Press-Tribune
Caddo Inquisitor
Capitol Watch: RealLouisiana.com
Crowley Post Signal
Daily Kingfish
DeRidder Beauregard Daily News
Franklin Banner-Tribune
Hammond Daily Star
The Hayride
Houma Today
Jackson Independent
L'Observateur (River Parishes - South Louisiana)
Lafayette Daily Advertiser
Lafourche Daily Comet
Lake Charles American Press
LaPolitics.com
Louisiana Public Broadcasting
Louisiana Radio Network
L.S.U. Reveille
Louisiana Weekly (African-American)
Lutcher News-Examiner
Minden Press-Herald
Monroe Free Press (African-American)
Monroe News-Star
Morgan City Daily Review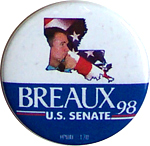 New Iberia Daily Iberian
New Orleans Ambush Magazine (Gay)
New Orleans City Business
New Orleans Cox.net
New Orleans Exposed
News Orleans Gambit Weekly (Alternative)
New Orleans Post
New Orleans Times-Picayune
Opelousas Daily World
PoliticsLA.com
Ponchatoula Times
Ruston Morning Paper
Shreveport Forum
Shreveport Times
Thibodaux Daily Comet
Times of Acadiana
Tri-Parish Times
Ville Platte Gazette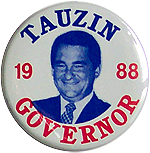 KEZP 104.3 FM Radio (Alexandria)
WAFB TV-9 (CBS - Baton Rouge)
WBRZ TV-2 (ABC - Baton Rouge)
WDSU TV-6 (NBC - New Orleans)
WTIX 690 AM Radio (New Orleans)
WWL 870 AM Radio (New Orleans)
KEEL 710 AM Radio (Shreveport)
HELP MAKE POLITICS1 COMPLETE!! IF YOU KNOW OF A CANDIDATE MISSING FROM OUR LISTS, PLEASE .