KENTUCKY
Your complete directory of Kentucky candidates for Governor, United State Senator and Congress in the current election cycle ... state political parties ... the official state election office ... and state news sources.
"Your handicapping of likely candidates is remarkably accurate. In fact, if I want to verify a rumor, I often check Politics1 first. Maintaining the inside scoop for all 50 states is quite a feat ... Other Secretaries of State and state election directors have expressed similar sentiments."
-- Secretary of State John Y. Brown III (2002)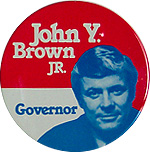 ELECTION CALENDAR:
Filing Deadline (Major Parties): January 10, 2020
Filing Deadline (Third Parties & Independents): April 1, 2020
Filing Deadline (Write-In Candidates): October 23, 2020
Primary: June 23, 2020

CANDIDATE DIRECTORY LEGEND:
Bold = Active Candidate
Italics = Potential Candidate
* = Incumbent
= Winner
(Incumbent Party Listed First)
This page was last updated on September 22, 2020
---
STATE CONSTITUTIONAL OFFICERS:
GOVERNOR:
Andy Beshear (D)* - (Campaign Site)
Next State Constitutional Officer Elections in 2023.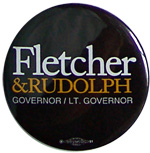 LIEUTENANT GOVERNOR:
Jacqueline Coleman (D)*
SECRETARY OF STATE:
Michael Adams (R)* - (Campaign Site)
ATTORNEY GENERAL:
Daniel Cameron (R)* - (Campaign Site)
STATE TREASURER:
Allison Ball (R)* - (Campaign Site)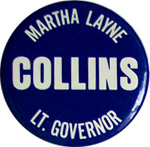 STATE AUDITOR:
Mike Harmon (R)* - (Campaign Site)
STATE AGRICULTURE COMMISSIONER:
Ryan Quarles (R)* - (Campaign Site)
---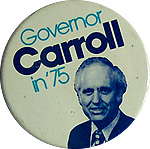 KENTUCKY LEGISLATURE:

State House

State Senate
---
U.S. SENATOR:
Mitch McConnell (R)* - (Campaign Site) - (Senate Leadership Site)
Amy McGrath (D) - Retired USMC Lt Col, Iraq/Afghan War Veteran & '18 US Rep Nominee
Brad Barron (L) - Businessman & Farmer
Daniel Cobble (WI) - Litigant-Activist
Paul Frangedakis (WI) - Chiropractor
Randy Teegarden (WI) - HVAC Contractor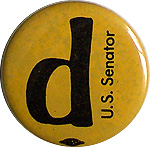 Rand Paul (R)* - (Campaign Site) - Next Election in 2022.
---
U.S. CONGRESS:
District 1:
James Comer (R)* - (Campaign Site)
James Rhodes (D) - Retiree & Disabled Army Veteran
District 2:
Brett Guthrie (R)* - (Campaign Site)
Hank Linderman (D) - Musician, Recording Engineer & '18 Nominee
Robert Perry (L) - Software Engineer & Libertarian Activist
Lewis Carter (Populist) - Office Worker & USMC Veteran
Poet Tribble (WI) - Pastor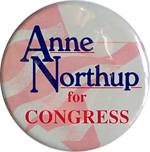 District 3:
John Yarmuth (D)* - (Campaign Site)
Rhonda Palazzo (R) - Realtor & '18 Candidate
District 4:
Thomas Massie (R)* - (Campaign Site)
Alexandra Owensby (D) - Nurse Practitioner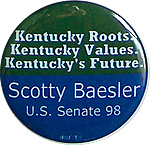 District 5:
Hal Rogers (R)* - (Campaign Site)
Matthew Ryan Best (D) - Social Entrepreneur
District 6:
Andy Barr (R)* - (Campaign Site)
Josh Hicks (D) - Attorney, Ex-Police Officer, USMC Veteran & '18 St Rep Nominee
Frank Harris (L) - Systems Engineer, Uber Driver & '18 Nominee
---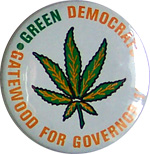 STATE POLITICAL PARTIES:
Constitution Party of Kentucky (C)
Kentucky Democratic Party (D)
Green Party of Kentucky (G)
Libertarian Party of Kentucky (L)
Reform Party of Kentucky (REF)
Republican Party of Kentucky (R)
Independent (I)
Write-In (WI)
---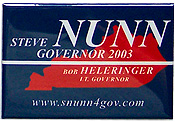 STATE ELECTION OFFICES:
Secretary of State's Office

State Board of Elections

Kentucky Registry of Election Finance
---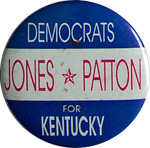 STATE NEWS SOURCES:
Bluegrass Politics
Bowling Green Daily News
Central Kentucky News-Journal
Corbin Times-Tribune
Danville Advocate Messenger
Elizabethtown News Enterprise
Henderson Gleaner
Jefferson Review (Libertarian)
Kentucky Post (Covington)
Kentucky Standard (Bardstown)
Lexington Herald-Leader
Louisville Courier-Journal
Louisville Eccentric Observer (Alternative)
Maysville Ledger-Independent
Owensboro Messenger-Inquirer
Paducah Sun
PageOneKentucky.com
Princeton Times Leader
Winchester Sun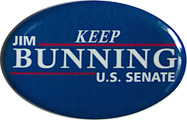 CN-2 Cable (Politics)
WBKO TV-13 (ABC - Bowling Green)
WKAG TV-43 (Independent - Hopkinsville)
Kentucky Educational Television (PBS - Lexington)
WKYT TV-27 (CBS - Lexington)
WLEX TV-18 (NBC - Lexington)
WTVQ TV-36 (ABC - Lexington)
WAVE TV-3 (NBC - Louisville)
WDRB TV-41 (FOX - Louisville)
WHAS TV-11 (ABC - Louisville)
WLKY TV-32 (CBS - Louisville)
WPSD TV-6 (NBC - Paducah)
HELP MAKE POLITICS1 COMPLETE!! IF YOU KNOW OF A CANDIDATE MISSING FROM OUR LISTS, PLEASE .