KANSAS
Your complete directory of Kansas candidates for Governor, State Cabinet, United State Senator and Congress in the current election cycle ... state political parties ... the official state election office ... and state news sources.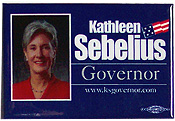 ELECTION CALENDAR:
Filing Deadline (Statewide Party Candidates): June 1, 2022
Filing Deadline (US Rep Party Candidates): June 10, 2022
Filing Deadline (Independents): August 2022
Primary: August 2, 2022
CANDIDATE DIRECTORY LEGEND:
Bold = Active Candidate
Italics = Potential Candidate
* = Incumbent
= Winner
(Incumbent Party Listed First)
This page was last updated on August 19, 2022
---
STATE CONSTITUTIONAL OFFICERS:
GOVERNOR & LIEUTENANT GOVERNOR:
Governor & Lt. Governor candidates run together on tickets in the election.
Laura Kelly (D)* - (Campaign Site)
& David Toland (D)* - (Campaign Site)

Derek Schmidt (R) - Attorney General, Ex-State Sen. & Ex-Congressional Aide
& Katie Sawyer (R) - Congressional Aide, Farmer, Ex-Journalist & Ex-Teacher

Seth Cordell (L) - Chiropractor
& Evan Laudick-Gaines (L) - Marijuana Legalization Activist

Dennis Pyle (I) - State Sen., Ex-State Rep., Farmer & Ex-Republican
& Kathleen Garrison (I) - Data Analyst, '20 County Comm Candidate & Ex-Republican
Next State Constitutional Officer Elections in 2022.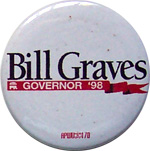 SECRETARY OF STATE:
Scott Schwab (R)* - (Campaign Site)
Jeanna Repass (D) - Church Outreach Director & Ex-Businesswoman
Cullene Lang (L) - Army Veteran, Libertarian Activist & Frequent Candidate
ATTORNEY GENERAL:
[ Derek Schmidt (R)* - Candidate for Governor in 2022. ]
Kris Kobach (R) - Ex-Sec of State, Ex-City Councilman, '18 Gov Nominee & '20 US Sen Candidate
Chris Mann (D) - Attorney & Ex-Police Officer
STATE TREASURER:
Lynn Rogers (D)* - (Campaign Site)
Steven Johnson (R) - State Rep., Farmer & Ex-Financial Executive
Steve Roberts (L) - Ex-State School Board Member, Engineer & '20 GOP US Sen Candidate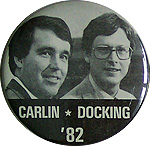 STATE INSURANCE COMMISSIONER:
Vicki Schmidt (R)* - (Campaign Site)
Kiel Corkran (D) - IRS Tax Examiner, Ex-Data Analyst & Socialist Activist
---
STATE LEGISLATURE:

State House

State Senate
---
U.S. SENATOR:
Jerry Moran (R)* - (Campaign Site)
Mark Holland (D) - Ex-Consolidated Kansas City/Wyandotte County Mayor & Pastor
David Graham (L) - Attorney & Libertarian Activist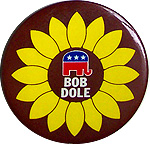 Roger "Doc" Marshall (R)* - (Campaign Site) - Next Election in 2026.
---
U.S. CONGRESS:
District 1:
Tracey Mann (R)* - (Campaign Site)
Jimmy Beard (D) - Teacher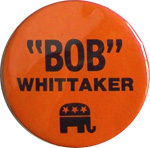 District 2:
Jake LaTurner (R)* - (Campaign Site)
Patrick Schmidt (D) - Navy Reserve Officer
District 3:
Sharice Davids (D)* - (Campaign Site)
Amanda Adkins (R) - Ex-State GOP Chair, Businesswoman & '20 Nominee
Steve Hohe (L) - Logisitics Professional, USAF Veteran & '16/'20 Nominee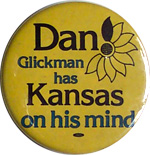 District 4:
Ron Estes (R)*- (Campaign Site)
Bob Hernandez (D) - Cleaning Company Owner, Ex-Financial Advisor & Iraq War Veteran
---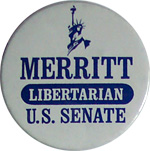 STATE POLITICAL PARTIES:
Kansas Democratic Party (D)
Kansas Green Party (G)
Libertarian Party of Kansas (L)
Kansas Republican Party (R)
Independent (I)
Write-In (WI)
---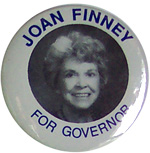 STATE ELECTION OFFICE:
Secretary of State's Office

Kansas Governmental Ethics Commission
---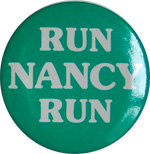 STATE NEWS SOURCES:
Abilene Reflector-Chronicle
Anderson County Review
Anthony Republican
Ark Valley News
Arkansas City Courier Traveler
Atchison Globe
Baldwin City Signal
Butler County Times-Gazette
Chanute Tribune
Clay Center Dispatch
Coffey County Republican
Columbus News-Report
Derby Informer
Dodge City Daily Globe
Ellsworth County Independent Reporter
Emporia Gazette
Eureka Herald
Garden City Telegram
Great Bend Tribune
Hays Daily News
High Plains Journal
Hillsboro Free Press
Hillsboro Star Journal
Holton Recorder
Hutchinson News
Iola Register
Jewell County Record
Junction City Daily Union
Kansas City Jewish Chronicle
Kansas City Kansan
Kansas City Pitch (Alternative)
Kansas City Star
Kansas Reflector
Kiowa County Signal
Lawrence Journal-World
Leavenworth Times
Liberal Daily Leader & Times
Lincoln Sentinel-Republican
Linn County News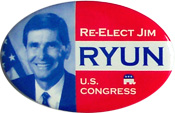 Manhattan Free Press
Manhattan Mercury
Marion County Record
Marysville Advocate
McPherson Sentinel
Miami County Republic
Nemaha County Sentinel
Newton Kansan
Osawatomie Graphic
Ottawa Herald
Parsons Sun
Peabody Gazette-Bulletin
Pittsburg Morning Sun
Pratt Tribune
Sabetha Herald
Salina Journal
Sedgwick County Times-Sentinel
Tonganoxie Mirror
Topeka Capital-Journal
University Daily Kansan (University of Kansas)
Wellington Daily News
Wichita Business Journal
Wichita Eagle
Wyandotte Daily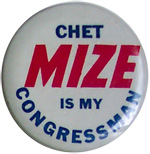 HELP MAKE POLITICS1 COMPLETE!! IF YOU KNOW OF A CANDIDATE MISSING FROM OUR LISTS, PLEASE .