KANSAS
Your complete directory of Kansas candidates for Governor, State Cabinet, United State Senator and Congress in the current election cycle ... state political parties ... the official state election office ... and state news sources.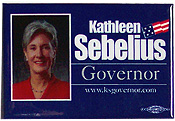 ELECTION CALENDAR:
Filing Deadline (Party Candidates): June 1, 2020
Filing Deadline (Independents): August , 2020
Primary: August 4, 2020
CANDIDATE DIRECTORY LEGEND:
Bold = Active Candidate
Italics = Potential Candidate
* = Incumbent
= Winner
(Incumbent Party Listed First)
This page was last updated on March 30, 2020
---
STATE CONSTITUTIONAL OFFICERS:
GOVERNOR:
Laura Kelly (D)* - (Campaign Site)
Jeff Colyer (R) - Ex-Governor, Ex-Lt Governor, Ex-State Sen., Ex-State Rep. & Surgeon
Mike Pompeo (R) - US Secretary of State, Ex-CIA Director & Ex-Congressman
Next State Constitutional Officer Elections in 2022.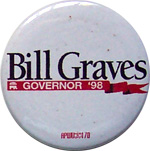 LIEUTENANT GOVERNOR:
Lynn Rogers (D)*
SECRETARY OF STATE:
Scott Schwab (R)* - (Campaign Site)
ATTORNEY GENERAL:
Derek Schmidt (R)* - (Campaign Site)
STATE TREASURER:
Jake LaTurner (R) - (Campaign Site)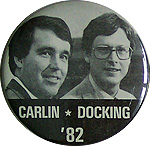 STATE INSURANCE COMMISSIONER:
Vicki Schmidt (R)* - (Campaign Site)
---
STATE LEGISLATURE:

State House

State Senate
---
U.S. SENATOR:
[ Pat Roberts (R)* - Retiring in 2020. ]
Bob Hamilton (R) - Plumbing Company Owner
Wink Hartman (R) - Businessman & '18 Lt Gov Candidate
Kris Kobach (R) - Ex-Secretary of State, Ex-Overland Park City Councilman, Attorney & '18 Gov Nominee
Dave Lindstrom (R) - Turnpike Authority Chair, Ex-Johnson County Commissioner & Ex-NFL Football Player
Roger "Doc" Marshall (R) - Congressman & Physician
Brian Matlock (R) - College Instructor & Doctoral Student
Steve Roberts (R) - State Board of Education Member & Electrical Engineer
Gabriel Robles (R) - Paralegal & USMC Veteran
Matt Schlapp (R) - American Conservative Union Chair & Bush White House Official
Susan Wagle (R) - State Senate President & Ex-State Rep.
Kevin Yoder (R) - Ex-Congressman, Ex-State Rep & Attorney
Barbara Bollier (D) - State Sen., Ex-State Rep., Retired Physician & Ex-Republican
Corbie Crow (D) - Accountant
Usha Reddi (D) - Manhattan City Councilwoman & Teacher
Sarah Smarsh (D) - Journalist & Author
Adam Smith (D)
Robert Tillman (D) - Retired Court Services Officer, National Guard Veteran & Frequent Candidate
Brent Welder (D) - Attorney, Ex-Political Organizer & Sanders Campaign Activist & '18 US Rep Candidate
Paul Tuten (I)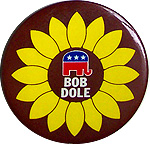 Jerry Moran (R)* - (Campaign Site) - Next Electin in 2022.
---
U.S. CONGRESS:
District 1:
[ Roger "Doc" Marshall (R)* - Candidate for US Senate in 2020. ]
Bill Clifford (R) - Finney County Commissioner, Physician & USAF Veteran
Steven Johnson (R) - State Rep.
Travis Couture-Lovelady (R) - Ex-State Rep. & NRA State Director
Tracey Mann (R) - Ex-Lt Governor, Real Estate Broker, Farmer & '10 Candidate
Ken Rahjes (R) - State Rep. & Agricultural Journalist
Michael Soetaert (R) - Art Gallery Owner
Troy Waymaster (R) - State Rep., Farmer & Banking Executive
Brandon Williams (R)
Kali Barnett (D) - Teacher
Christy Davis (D) - Symphony Executive Director & Laundromat Owner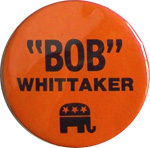 District 2:
Steve Watkins (R)* - (Campaign Site)
Vernon Fields (R) - Basehor City Councilman, Retired Nurse, Army Veteran & '18 Candidate
Kevin Jones (R) - Ex-State Rep., Pastor, Iraq War Veteran & '18 Candidate
Jake LaTurner (R) - State Treasurer, Ex-State Sen. & Ex-Congressional Aide
Doug Mays (R) - Ex-State House Speaker, Ex-Topeka City Councilman & '18 Candidate
Dennis Pyle (R) - State Sen., Ex-State Rep., Farmer & '10/'18 Candidate
Caryn Tyson (R) - State Sen., Ex-State Rep., Software Engineer & '18 Candidate
Michelle De La Isla (D) - Topeka Mayor, Ex-City Councilwoman & Ex-Nonprofit Group Executive
District 3:
Sharice Davids (D)* - (Campaign Site)
Amanda Adkins (R) - Ex-State GOP Chair & Businesswoman
Mike Beehler (R) - Ex-Engineering Firm CEO, Author & '92 Candidate
Adrienne Foster (R) - Ex-Roeland Park Mayor, Ex-SBA Official & Ex-State Agency Official
Sara Hart Weir (R) - Ex-National Down Syndrome Society President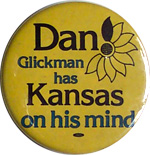 District 4:
Ron Estes (R)*- (Campaign Site)
---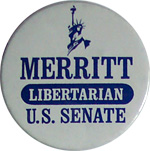 STATE POLITICAL PARTIES:
Kansas Democratic Party (D)
Libertarian Party of Kansas (L)
Party of the Center (POC)
Kansas Reform Party (REF)
Kansas Republican Party (R)
Socialist Party of Kansas (SOC)
---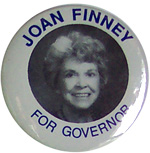 STATE ELECTION OFFICE:
Secretary of State's Office

Kansas Governmental Ethics Commission
---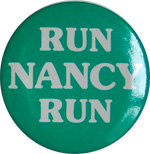 STATE NEWS SOURCES:
Abilene Reflector-Chronicle
Anderson County Review
Andover Journal-Advocate
Anthony Republican
Ark Valley News
Arkansas City Traveler
Atchison Daily Globe
Augusta Daily Gazette
Baldwin City Signal
Blue Valley Sun
Chanute Tribune
Clay Center Dispatch
Coffey County Republican
Coffeyville Journal
Columbus Daily Advocate
Derby Daily Reporter
DeSoto Explorer
Dodge City Daily Globe
Downs News
El Dorado Times
Ellsworth Reporter
Emporia Gazette
Eudora News
Eureka Kansas
Garden City Telegram
Great Bend Tribune
Gyp Hill Premiere
Hays Daily News
Haysville Times
High Plains Journal
Hillsboro Free Press
Hillsboro Star Journal
Holton Recorder
Hutchinson News
Iola Register
Jewell County Record
Johnson County Business Times
Johnson County Sun
Junction City Daily Union
Kansas City Jewish Chronicle
Kansas City Kansan
Kansas City Pitch Weekly (Alternative)
Kansas City Star - (Political Blog)
Kiowa News
Lawrence Journal-World
Leavenworth Times
Lincoln Sentinel-Republican
Linn County News
Louisburg Herald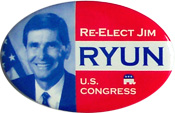 Manhattan Free Press
Manhattan Mercury
Marion County Record
Marquette Tribune
Marysville Advocate
McPherson Sentinel
Miami County Republic
Minneapolis Messenger
Nemaha County Sentinel
Newton Kansan
NWKansas.com
Olathe Daily News
Osage County Herald
Osawatomie Graphic
Ottawa Herald
Parsons Sun
Peabody Gazette-Bulletin
Pittsburg Morning Sun
PoliticsKS.net
Pratt Tribune
Sabetha Herald
Salina Journal
Sedgwick County Times-Sentinel
Smith County Pioneer
Southwest Daily Times
Stafford Courier
Taylor Newspapers
Tonganoxie Mirror
Topeka Capital-Journal - (Politics Section)
Topeka Metro News
University Daily Kansan (University of Kansas)
Wellington Daily News Online
Westmoreland Recorder
Wichita Business Journal
Wichita Eagle
Wilson World
Winfield Courier
Wyandotte West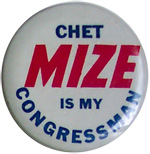 HELP MAKE POLITICS1 COMPLETE!! IF YOU KNOW OF A CANDIDATE MISSING FROM OUR LISTS, PLEASE .