INDIANA
Your complete directory of Indiana candidates for Governor, United State Senator and Congress in the current election cycle ... state political parties ... the official state election office ... and state news sources.
"Pop in to Politics1. While you are at it, just bookmark the site. Sooner or later, you will be back for the links. For a quick hit, start with Politics1 -- the best links to candidate sites."
-- Indianapolis Star-News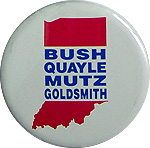 ELECTION CALENDAR:
Filing Deadline (Major Parties): February 7, 2020
Filing Deadline (Third Parties): June 30, 2020
Filing Deadline (Write-Ins): July 6, 2020
Primary: June 2, 2020
CANDIDATE DIRECTORY LEGEND:
Bold = Active Candidate
Italics = Potential Candidate
* = Incumbent
= Winner
(Incumbent Party Listed First)
This page was last updated on September 16, 2020
---
STATE CONSTITUTIONAL OFFICERS:
2020 Elections:
GOVERNOR & LIEUTENANT GOVERNOR:
(Note: Governor & Lt. Governor candidates run together on tickets in the General Election.)
Eric Holcomb (R)* - (Campaign Site)
& Suzanne Crouch (R)* - (Campaign Site)

Woody Myers (D) - Ex-State Health Commissioner, Physician, Businessman & '08 US Rep Candidate
& Linda Lawson (D) - Ex-State Rep., Ex-Hammond School Board Member & Retired Police Officer

Donald Rainwater (L) - Software Engineer, Navy Veteran, Libertarian Activist & Frequent Candidate
& William Henry (L) - Communications Consultant, Army Veteran & Marijuana Legalization Activist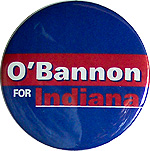 ATTORNEY GENERAL:
[ Curtis Hill (R)* - Lost for Renomination at 2020 GOP Convention. ]
Todd Rokita (R) - Ex-Congressman, Ex-Secretary of State, Attorney & '18 US Sen Candidate
Jonathan Weinzapfel (D) - Ex-Evansville Mayor, Ex-State Rep, Attorney & '96 US Rep Nominee
STATE SUPERINTENDENT OF PUBLIC INSTRUCTION:
[ Jennifer McCormick (R)* - Office Abolished as Elective Position as of 2020. ]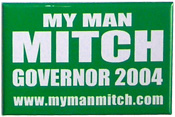 2022 Elections:
SECRETARY OF STATE:
Connie Lawson (R)* - (Campaign Site)
STATE TREASURER:
Kelly Mitchell (R)* - (Campaign Site)
STATE AUDITOR:
Tera Klutz (R)* - (Campaign Site)
---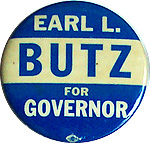 GENERAL ASSEMBLY:

State House ( Democratic Caucus - Republican Caucus )

State Senate ( Democratic Caucus - Republican Caucus )
---
U.S. SENATOR:
Todd Young (R)* - (Campaign Site) - Next Election in 2022.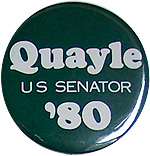 Mike Braun (R)* - (Campaign Site) - Next Election in 2024.
---
U.S. CONGRESS: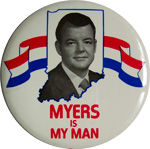 District 1:
[ Peter Visclosky (D)* - Retiring in 2020. ]
Frank Mrvan Jr. (D) - North Township Trustee, Mortgage Broker & Democratic Activist
Mark Leyva (R) - Carpenter, Ex-Steelworker & Frequent Candidate
Michael Strauss (L) - IT Consultant & Paralegal
District 2:
Jackie Walorski (R)* - (Campaign Site)
Pat Hackett (D) - Attorney, Ex-Teacher & '18 Candidate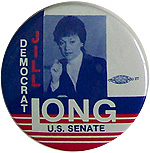 District 3:
Jim Banks (R)* - (Campaign Site)
Chip Coldiron (D) - Teacher & Army Veteran
District 4:
Jim Baird (R)* - (Campaign Site)
Joe Mackey (D) - Retired Machinist, Healthcare Reform Activist & '18 Candidate
District 5:
[ Susan Brooks (R)* - Retiring in 2020. ]
Victoria Spartz (R) - State Sen., Businesswoman & Accountant
Christina Hale (D) - Ex-State Rep., Nonprofit Group Executive & '16 Lt Gov Nominee
Ken Tucker (L) - Stay-Home Parent & Ex-Teacher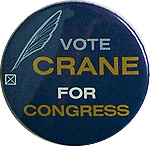 District 6:
Greg Pence (R)* - (Campaign Site)
Jeannine Lee Lake (D) - Newspaper Publisher, Community Activist & '18 Nominee
Tom Ferkinhoff (L) - Accountant & '18 Nominee
District 7:
André Carson (D)* - (Campaign Site)
Susan Marie Smith (R) - Attorney, '15 City Council Candidate & '18 Judge Candidate
District 8:
Larry Bucshon (R)* - (Campaign Site)
E. Thomasina Marsili (D) - Business Consultant, Life Coach, EMT & '18 St Rep Nominee
James Rodenberger (L) - Delivery Company Manager & '19 City Council Candidate
District 9:
Trey Hollingsworth (R)* - (Campaign Site)
Andy Ruff (D) - Ex-Bloomington City Councilman, College Advisor & Ex-Congressional Aide
Tonya Millis (L) - Real Estate Broker
---
STATE POLITICAL PARTIES:
Constitution Party of Indiana (C)
Indiana Democratic Party (D)
Indiana Green Party (G)
Libertarian Party of Indiana (L)
Indiana Reform Party (REF)
Indiana Republican Party (R)
Independent (I)
Write-In (WI)
---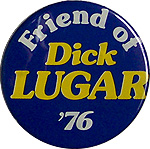 STATE ELECTION OFFICE:
Secretary of State's Office - Election Division
---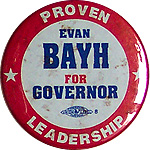 STATE NEWS SOURCES:
Anderson Herald-Bulletin
Ball State Daily News
Batesville Herald-Tribune
Bedford Times-Mail
Bloomington Herald-Times
Brazil Times
Connersville News-Examiner
Decatur Daily Democrat
Elkhart Truth
Evansville Courier & Press
Fort Wayne Journal-Gazette
Fort Wayne News-Sentinel
Frankfort Times
Gary Post-Tribune
Goshen News
Greensburg Daily News
Hammond Times
Howey Political Report
Huntington Herald-Press
Indiana's Conservative Hardball
Indiana Daily Student (Indiana University)
Indiana Progressives
Indianapolis Business Journal
Indianapolis Star
Indy Politics
IN Group Online - (Daily Political News)
Jefferson Evening News / New Albany Tribune
Kendallville News-Sun
Kokomo Tribune
Lafayette Journal & Courier
Martinsville Reporter - Mooresville Times
Michigan City News-Dispatch
Muncie Star Press
New Castle Courier-Times
Northwest Indiana Times
Peru Tribune
Princeton Daily Clarion
Richmond Palladium-Item
Rushville Republican
Shelbyville News
South Bend Tribune
Terre Haute Tribune-Star
Wabash Plain Dealer
Warsaw Times-Union
WISH TV-8 (CBS - Indianapolis)
WRTV TV-6 (ABC - Indianapolis)
WTHR TV-13 (NBC - Indianapolis)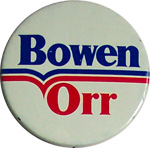 HELP MAKE POLITICS1 COMPLETE!! IF YOU KNOW OF A CANDIDATE MISSING FROM OUR LISTS, PLEASE .