ILLINOIS
Your complete directory of Illinois candidates for Governor, United State Senator and Congress in the current election cycle ... state political parties ... the official state election office ... and state news sources.
"Politics1 is one of the premiere non-partisan political web sites out there. Besides offering comprehensive coverage of state and federal elections, this site is a kick in the pants!"
- Chicago Tribune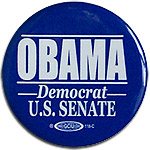 ELECTION CALENDAR:
Filing Filing Deadline (Major Parties): December 2, 2019
Filing Deadline (Third Parties): June , 2020
Filing Deadline (Write-In Candidates): September , 2020
Primary: March 17, 2020
CANDIDATE DIRECTORY LEGEND:
Bold = Active Candidate
Italics = Potential Candidate
* = Incumbent
= Winner
(Incumbent Party Listed First)
This page was last updated on July 2, 2020
---
STATE CONSTITUTIONAL OFFICERS:`
GOVERNOR:
J.B. Pritzker (D)* - (Campaign Site)
Next State Constitutional Officer Elections in 2022.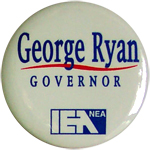 LIEUTENANT GOVERNOR:
Juliana Stratton (D)*
ATTORNEY GENERAL:
Kwame Raoul (D)* - (Campaign Site)
SECRETARY OF STATE:
[ Jesse White (D)* - Retiring in 2022. ]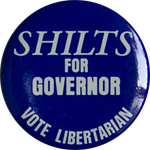 STATE COMPTROLLER:
Susana Mendoza (D)* - (Campaign Site)
Chris Lauzen (R) - Kane County Board Chair, Ex-State Sen, Accountant & '98 Nominee
STATE TREASURER:
Mike Frerichs (D)* - (Campaign Site)
---
GENERAL ASSEMBLY:
State House - ( Democratic Caucus - Republican Caucus )

State Senate - ( Democratic Caucus - Republican Caucus )
---
U.S. SENATOR:
Dick Durbin (D)* - (Campaign Site)
Mark Curran (R) - Ex-Lake County Sheriff & Attorney
Chad Koppie (C) - Kane County School Board Member, Retired Pilot & Frequent Candidate
David Black (G) - Attorney, Ex-State Green Party Secretary & Frequent Candidate
Danny Malouf (L) - Human Resources Manager
Patrick Feges (I) - Car Sales Manager
Connor Vlakancic (I) - Wine Importer & Frequent Candidate
Willie Wilson (I) - Businessman, Philanthropist, Democrat & Frequent Candidate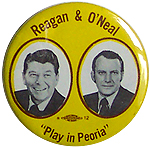 Tammy Duckworth (D)* - (Campaign Site) - Next Election in 2022.
---
U.S. CONGRESS:
District 1:
Bobby Rush (D)* - (Campaign Site)
Philanise White (R) - Cleaning Service Owner & GOP Activist
Larry Redmond (G) - Attorney, Photographer & Progressive Activist
Ruth Pellegrini (I) - Sign Company Owner
District 2:
Robin Kelly (D)* - (Campaign Site)
Theresa Raborn (R) - Full-Time Parent & Ex-Businesswoman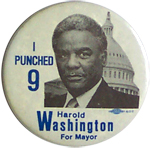 District 3:
[ Dan Lipinski (D)* - Lost for Re-Election in Primary. ]
Marie Newman (D) - Marketing Consultant, Democratic Activist & '18 Candidate
Mike Fricilone (R) - Will County Board Member & Businessman
District 4:
Jesus "Chuy" Garcia (D)* - (Campaign Site)
Jesus Solorio Jr. (R) - Chicago GOP Vice Chair & Political Consultant
Ruben Sosa (I/Write-In) - Staffing Agency Recruiter
District 5:
Mike Quigley (D)* - (Campaign Site)
Tom Hanson (R) - Real Estate Broker & '08/'18 Nominee
District 6:
Sean Casten (D)* - (Campaign Site)
Jeanne Ives (R) - Ex-State Rep., Ex-Wheaton City Councilwoman, Army Veteran & '18 Gov Candidate
District 7:
Danny K. Davis (D)* - (Campaign Site)
Craig Cameron (R) - Telecommunications Project Manager & '18 Nominee
Tracy Jennings (I) - Ex-Public Service Administrator, Ex-Real Estate Appraiser & Army Veteran
District 8:
Raja Krishnamoorthi (D)* - (Campaign Site)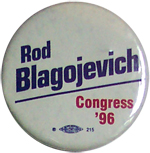 District 9:
Jan Schakowsky (D)* - (Campaign Site)
Sargis Sangari (R) - Retired Army Officer, Iraq War Veteran & '18 Candidate
District 10:
Brad Schneider (D)* - (Campaign Site)
Val Mukherjee (R) - Venture CapitalisI
David Rych (L) - Radio Show Host
Bradley Heinz (I) - Business Operations Manager
Joe Kopsick (I) - Anarchist & Frequent Candidate
District 11:
Bill Foster (D)* - (Campaign Site)
Rick Laib (R) - Police Officer, Army Veteran & '18 St Rep Nominee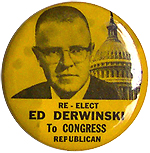 District 12:
Mike Bost (R)* - (Campaign Site)
Ray Lenzi (D) - Nonprofit Group Chair & Retired University Vice Chancellor
Brian Boeving (Federalist) - Teacher
District 13:
Rodney Davis (R)* - (Campaign Site)
Betsy Dirksen Londrigan (D) - Businesswoman, Ex-Congressional Aide & '18 Nominee
District 14:
Lauren Underwood (D)* - (Campaign Site)
Jim Oberweis (R) - State Sen., Dairy Owner & Frequent Federal Candidate
District 15:
[ John Shimkus (R)* - Retiring in 2020. ]
Mary Miller (R) - Teacher & Farmer
Erika Weaver (D) - Mattoon School Board Member & Attorney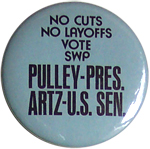 District 16:
Adam Kinzinger (R)* - (Campaign Site)
Dani Brzozowski (D) - La Salle County Democratic Chair & Children's Activist Center Owner
District 17:
Cheri Bustos (D)* - (Campaign Site)
Esther Joy King (R) - Attorney & Army Reserve Officer
District 18:
Darin LaHood (R)*- (Campaign Site)
George Petrilli (D) - Attorney & '07 Springfield Alderman Candidate
---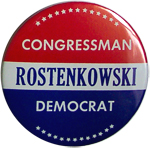 STATE POLITICAL PARTIES:
Constitution Party of Illinois (C)
Democratic Party of Illinois (D)
Illinois Green Party (G)
Libertarian Party of Illinois (L)
Republican Party of Illinois (R)
---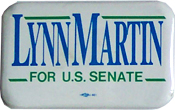 STATE ELECTION OFFICE:
---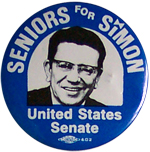 STATE NEWS SOURCES:
Alton Telegraph
Arlington Heights Daily Herald
Belleville News-Democrat
Benton Evening News
Bloomington Pantagraph
Cambridge Chronicle
Canton Daily Ledger
CapitolFax.com (Politics)
Carbondale Southern Illinoisan
Carmi Times
Champaign News-Gazette
Chicago Communicator (African-American)
Chicago Inside
Chicago Sun-Times
Chicago Tribune
Chicago Windy City Times (LGBT)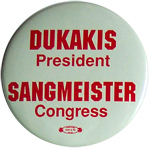 Clay County Advocate-Press
Danville Commercial-News
Decatur Herald & Review
Du Quoin Evening Call
Edwardsville Intelligencer
Elgin Courier
Galesburg Register-Mail
Harrisburg Daily Register
Joliet Herald News
Kankakee Daily Journal
Kewanee Star Courier
Lincoln Courier
Mattoon Journal Gazette & Times-Courier
McDonough County Voice
Monmouth Daily Review-Atlas
Naperville Sun
Pekin Daily Times
Peoria Journal Star
Polish News (Chicago - Polish-American)
Pontiac Daily Leader
Pure-News USA (African-American)
Quincy Herald-Whig
Rockford Register Star
Sauk Valley Newspapers (Dixon)
Sparta News-Plaindealer
Springfield State Journal-Register
Streator Times-Press
SuburbanChicagoNews.com
Waukegan News Sun
West Frankfort Daily American
WBBM TV-2 (CBS - Chicago)
WBEZ 91.5 FM - Chicago Public Radio
WEEK TV-25 (NBC - Peoria) - (Election News)
WLS TV-7 (ABC - Chicago)
WMAQ TV-5 (NBC - Chicago)
HELP MAKE POLITICS1 COMPLETE!! IF YOU KNOW OF A CANDIDATE MISSING FROM OUR LISTS, PLEASE .