IOWA
Your complete directory of Iowa candidates for Governor, State Cabinet, United State Senator and Congress in the current election cycle ... state political parties ... the official state election office ... and state news sources.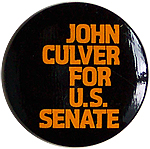 ELECTION CALENDAR:
Filing Deadline (Major Parties): March 13, 2020
Filing Deadline (Others): August 22, 2020
Primary: June 2, 2020
CANDIDATE DIRECTORY LEGEND:
Bold = Active Candidate
Italics = Potential Candidate
* = Incumbent
= Winner
(Incumbent Party Listed First)
This page was last updated on September 16, 2020
---
STATE CONSTITUTIONAL OFFICERS:
GOVERNOR:
Kim Reynolds (R)* - (Campaign Site)
Mark Nolte (D) - Economic Development Group President & '06 State Rep Candidate
Next State Constitutional Officer Elections in 2022.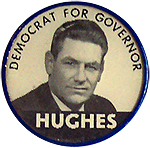 LIEUTENANT GOVERNOR:
Adam Gregg (R)*

SECRETARY OF STATE:
Paul Pate (R)* - (Campaign Site)


ATTORNEY GENERAL:
Tom Miller (D)* - (Campaign Site)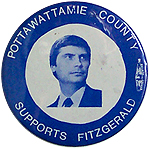 STATE AUDITOR:
Rob Sand (D)* - (Campaign Site)
STATE TREASURER:
Mike Fitzgerald (D)*
SECRETARY OF AGRICULTURE:
Mike Naig (R)* - (Campaign Site)
---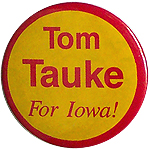 GENERAL ASSEMBLY:

State House ( Republican Caucus - Democratic Caucus )

State Senate ( Republican Caucus - Democratic Caucus )
---
U.S. SENATOR:
Joni Ernst (R)* - (Campaign Site)
Theresa Greenfield (D) - Real Estate Executive & '18 US Rep Candidate
Rick Stewart (L) - Retired Businessman & Frequent Candidate
Suzanne Herzog (I) - Economist & Healthcare Analyst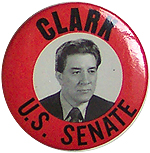 Chuck Grassley (R)* - (Campaign Site) - Next Election in 2022.
---
U.S. CONGRESS:
District 1:
Abby Finkenauer (D)* - (Campaign Site)
Ashley Hinson (R) - State Rep. & Ex-TV News Anchor
District 2:
[ Dave Loebsack (D)* - Retiring in 2020. ]
Rita Hart (D) - Ex-State Sen., Farmer, Ex-Teacher & '18 Lt Gov Nominee
Mariannette Miller-Meeks (R) - State Sen., Ophthalmologist & Frequent Federal Candidate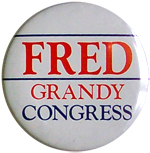 District 3:
Cindy Axne (D)* - (Campaign Site)
David Young (R) - Ex-Congressman & Ex-Congressional Aide
Bryan Jack Holder (L) - Photographer, Law School Graduate & Frequent Candidate
District 4:
[ Steve King (R)* - Defeated for Renomination in Primary. ]
Randy Feenstra (R) - State Sen., Ex-Sioux County Treasurer & Ex-Hull City Administrator
J.D. Scholten (D) - Paralegal, Ex-Minor League Baseball Player & '18 Nominee
---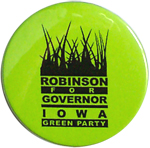 STATE POLITICAL PARTIES:
Constitution Party of Iowa (C)
Iowa Democratic Party (D)
Iowa Green Party (G)
Legal Marijuana Now Party (LMN)
Libertarian Party of Iowa (L)
Republican Party of Iowa (R)
Independent (I)
---
STATE ELECTION OFFICE:
---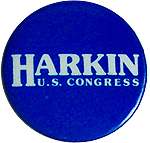 STATE NEWS SOURCES:
Ames Tribune
The Bean Walker (Conservative)
Bedford Times-Press
Blog for Iowa (Liberal)
Bloomfield Democrat
Cedar Rapids Gazette
City View
Des Moines.Com
Des Moines Register - (Politics Section)
Dubuque Telegraph-Herald
Fort Madison Daily Democrat
Humboldt Independent
Iowa.com
Iowa City Press-Citizen
Iowa Farmer Today
The Iowan Magazine
The Iowa Republican
Iowa Starting Line
Nevada Journal
Quad-City News (Davenport - Bettendorf)
Sioux City Journal
Waterloo - Cedar Falls Courier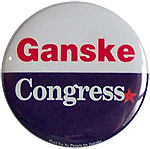 Iowa Press / Iowa Public Television (IPTV)
Iowa Public Television
Kalona News
KCAU TV-9 (ABC - Sioux City)
KCCI TV-8 (CBS - Des Moines) - (Politics Section)
KCRG TV-9 (ABC - Cedar Rapids)
KDSM TV-17 (Fox - Des Moines)
KLJB TV-18 (Fox - Davenport)
KMEG TV (CBS - Sioux City)
Radio Iowa
WHO TV-13 (NBC - Des Moines)
HELP MAKE POLITICS1 COMPLETE!! IF YOU KNOW OF A CANDIDATE MISSING FROM OUR LISTS, PLEASE .