DELAWARE
Your complete directory of Delaware candidates for Governor, State Cabinet, United State Senator and Congress in the current election cycle ... state political parties ... the official state election office ... and state news sources.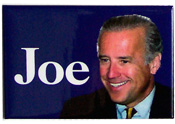 ELECTION CALENDAR:
State Party Nominating Conventions: May 2020
Filing Deadline (D/R): July 14, 2020
Filing Deadline (Others): September 13, 2020
Filing Deadline (Write-In): October , 2020
State Primary: September 15, 2020
CANDIDATE DIRECTORY LEGEND:
Bold = Active Candidate
Italics = Potential Candidate
* = Incumbent
= Winner
(Incumbent Party Listed First)
This page was last updated on July 2, 2020
---
STATE CONSTITUTIONAL OFFICERS:
2020 Elections:
GOVERNOR:
John Carney (D)* - (Campaign Site)
David Lamar Williams Jr (D) - Accounts Payable Coordinator & Army Veteran
Colin Bonini (R) - State Sen., Salesman, '16 Nominee & '10 State Treasurer Nominee
Dave Bosco (R) - Paintball Business Owner & Truck Driver
Julianne Murray (R) - Attorney
Bryant Richardson (R) - State Sen., Newspaper Publisher & Army Veteran
Neil Shea (R) - Businessman & USMC Veteran
Kathy DeMatteis (IP) - Retired Massage Therapist & Author
John Machurek (L) - Libertarian Activist & Frequent Candidate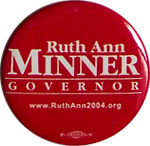 LIEUTENANT GOVERNOR:
Bethany Hall-Long (D)* - (Campaign Site)
Donyale Hall (R) - General Contractor, USAF Veteran & Community Activist
Kevin Baron (IP) - Afghan War Veteran & Ex-Republican
STATE INSURANCE COMMISSIONER:
Trinidad Navarro (D)* - (Campaign Site)
Kayode Abegunde (D) - Project Manager, Accountant & Insurance Agent
Julia Pillsbury (R) - Physician & Army/USAF Veteran
---
2022 Elections:
ATTORNEY GENERAL:
Kathy Jennings (D)* - (Campaign Site)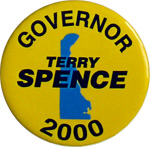 STATE TREASURER:
Colleen Davis (D)* - (Campaign Site)
STATE AUDITOR:
Kathy McGuiness (D)* - (Campaign Site)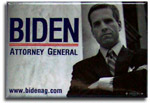 ---
GENERAL ASSEMBLY:

State House

State Senate
---
U.S. SENATOR:
Chris Coons (D)* - (Campaign Site)
Jess Scarane (D) - Business Consultant
Scott Walker (D) - Florist, Horticulturalist, Ex-Republican & Frequent Candidate
Rob Arlett (R) - Sussex County Councilman, Trump State Chair, Navy Veteran & '18 Nominee
Jim DeMartino (R) - Attorney, USMC Veteran & '16/'18 St Rep Candidate
Lauren Witzke (R) - Trump Campaign Activist
Mark Turley (IP) - Renewable Energy Executive
Nadine Frost (L) - Business Consultant, Libertarian Activist & '18 Nominee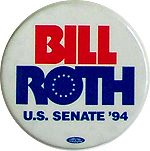 Tom Carper (D)* - (Campaign Site) - Next Election in 2024.
---
U.S. CONGRESS:
At Large:
Lisa Blunt Rochester (D)* - (Candidate Site)
Anne Kerner (D)
Matthew Morris (R) - Accountant & Commmunity Activist
Lee Murphy (R) - Teacher, Actor, Retired Railroad Worker & Frequent Candidate
David Rogers (L) - Software Engineer
Catherine Purcell (I) - College Student
---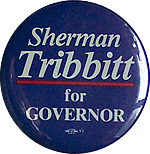 STATE POLITICAL PARTIES:
Constitution Party of Delaware (C)
Delaware Democratic Party (D)
Green Party of Delaware (G)
Independent Party of Delaware (IP)
Libertarian Party of Delaware (L)
Delaware Republican Party (R)
---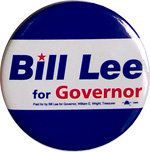 STATE ELECTION OFFICE:
---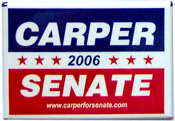 STATE NEWS SOURCES:
PRINT MEDIA:
Delaware Coast Press & Wave
Delaware State News
DelmarvaNow.com
Dover Post
Lewes Cape Gazette
Middletown Transcript
Milford Beacon
Newark Post
Smyrna/Clayton Sun-Times
Sussex Countian
Wilmington News-Journal

BROADCAST MEDIA:
WBOC TV-16 (Delmarva)
WDEL Radio AM 1150 (Wilmington)
WDOV Radio AM 1410 (Dover)
WGMD Radio FM 92.7 (Rehoboth Beach)
WILM Radio AM 1450 (Wilmington)
WMDT TV-47 (ABC - Delmarva)

POLITICAL BLOGS:
Blue Delaware
Delaware Liberal
HELP MAKE POLITICS1 COMPLETE!! IF YOU KNOW OF A CANDIDATE MISSING FROM OUR LISTS, PLEASE .