COLORADO
Your complete directory of Colorado candidates for Governor, State Cabinet, United State Senator and Congress in the current election cycle ... state political parties ... the official state election office ... and state news sources.
"If you want brush up on your election year politics in preparation for backyard barbecue debates, stop by Politics1 ... For those who like their politics neat, stick to the televised debates. For anyone sure that elections in this country could one day turn unusual, Politics1 points the way."
-- Denver Post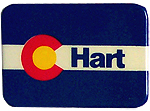 ELECTION CALENDAR:
Primary Filing Deadline (All Parties): March 15, 2022
Primary Filing Deadline (Write-In Candidates): April, 2022
General Election Filing Deadline (Independents): July , 2022
General Election Filing Deadline (Write-In): July , 2022
Primary: June 28, 2022
CANDIDATE DIRECTORY LEGEND:
Bold = Active Candidate
Italics = Potential Candidate
* = Incumbent
= Winner
(Incumbent Party Listed First)
This page was last updated on June 28, 2022
---
STATE CONSTITUTIONAL OFFICERS:
GOVERNOR:
(Note: Governor & Lt. Governor candidates run together on tickets in the General Election.)
Jared Polis (D)* - (Campaign Site)
Heidi Ganahl (R) - Univ. of Colorado Regent, Businesswoman & Motivational Speaker
Danielle Neuschwanger (ACP) - Real Estate Broker
Bill Stevens (AVP) - Music Teacher & Ex-Radio Show Host
Kevin Ruskusky (L) - Teacher & Libertarian Activist
Paul Fiorino (UP) - Businessman, Dance Instructor, Arts Activist & Frequent Candidate
Peter Carr (U) - Truck Driver & Veteran
Laurie Clark (U) - Businesswoman & Conservative Activist
Next State Constitutional Officer Elections in 2022.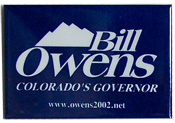 LIEUTENANT GOVERNOR:
Dianne Primavera (D)*
Jan Kok (AVP) - Software/Electrical Engineer & '20 US Rep Candidate
Michele Poague (L) - Ex-State Libertarian Chair, Author, Business Manager & Frequent Candidate
Cynthia Sirianni (UP)
SECRETARY OF STATE:
Jena Griswold (D)* - (Campaign Site)
Pam Anderson (R) - Ex-Jefferson County Clerk & Ex-Wheat Ridge City Clerk
Amanda Campbell (ACP) - State Party Secretary, Office Manager & Frequent Candidate
Jeff Orrok (AVP) - Ex-State Libertarian Party Chair & Software Engineer
Bennett Rutledge (L) - Software Engineer, '18 Candidate & '17 City Council Candidate
Gary Swing (UP) - Small Business Association Promoter & Frequent Candidate
STATE TREASURER:
Dave Young (D)* - (Campaign Site)
Lang Sias (R) - Ex-State Rep., Pilot, Iraq War Veteran & '18 Lt Gov Nominee
Dan Doyle (AVP) - Retired Psychologist & '20 US Sen Candidate
Anthony Delgado (L) - Libertarian Activist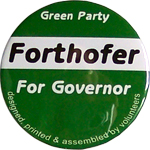 ATTORNEY GENERAL:
Phil Weiser (D)* - (Campaign Site)
John Kellner (R) - Arapahoe County District Attorney & USMC Reserve Officer
Bill Robinson (L) - Attorney, '18 Nominee & '20 Dist Attorney Candidate
---
GENERAL ASSEMBLY:
State House
State Senate
---
U.S. SENATOR:
Michael Bennet (D)* - (Campaign Site)
Joe O'Dea (R) - Construction Company Owner
Frank Atwood (AVP) - Retired Engineer, Vietnam War Veteran & Frequent Candidate
Brian Peotter (L) - Aerospace Engineer, Anti-Tax Activist & '21 City Council Candidate
T.J. Cole (UP) - Attorney, Ex-County Magistrate & High School Founder/Principal
Clinton Dale (I)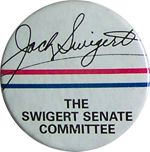 John Hickenlooper (D)* - (Campaign Site) - Next Election in 2026.
---
U.S. CONGRESS:
District 1:
Diana DeGette (D)* - (Campaign Site)
Jennifer Qualteri (R) - Accountant & GOP Activist
John Kittleson (L) - Welding Contractor & USMC Veteran
Dom Waters (UP) - Artist & Progressive Activist
District 2:
Joe Neguse (D)* - (Campaign Site)
Marshall Dawson (R) - Firmware Engineer
Tim Wolf (UP)
Steve Yurash (U) - Design Engineer & Center Party Chair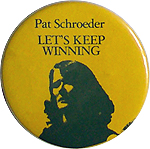 District 3:
Lauren Boebert (R)* - (Campaign Site)
Adam Frisch (D) - Ex-Aspen City Councilman & Businessman
Soledad "Sol" Sandoval (D) - Social Worker & Community Organizer
Joey Camp (I) - Talent Agent, Felon & Frequent Candidate
Kristin Skowronski (I) - Cosmetics Company Operations Manager
District 4:
Ken Buck (R)* - (Campaign Site)
Ike McCorkle (D) - Retired USMC Officer, Afghan War Veteran & '20 Nominee
Ryan McGonigal (ACP) - Security Manager, Firearms Instructor & Iraq/Afghan War Veteran
Donna Windholz (I) - Home Renovation Contractor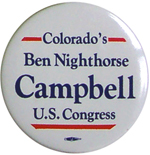 District 5:
Doug Lamborn (R)* - (Campaign Site)
David Torres (D) - Healthcare Administrator & USAF Veteran
Brian Flanagan (L)
Matthew Feigenbaum (U) - USMC Veteran
Alax Jones (U) - Ex-Kiowa Town Councilman, School Registrar & Navy Veteran
Marcus Murphy (U) - Attorney, Businessman & '18/'20 Candidate
Ryan Thompson (U) - Maintenance Worker & '13 School Board Candidate
Aaron Trevino (U)
District 6:
Jason Crow (D)* - (Campaign Site)
Steven Monahan (R) - Private Pilot, Navy Reserve Officer & '20 Candidate
Eric Mulder (L) - State Party Vice Chair, Graphic Designer, Army Veteran & '18 Sheriff Candidate
Andrew White (I)
District 7:
[ Ed Perlmutter (D)* - Retiring in 2022. ]
Brittany Pettersen (D) - State Sen., Ex-State Rep. & Community Organizer
Erik Aadland (R) - Project Manager & Iraq/Afghan War Veteran
Ross Klopf (L) - Civil Engineer & '18 St Rep Nominee
Critter Milton (UP) - Retired Financial Advisor, Author & '20 Nominee
District 8 - NEW DISTRICT FOR 2022:
Yadera Caraveo (D) - State Rep. & Physician
Barb Kirkmeyer (R) - State Sen., Ex-Weld County Commissioner & Businesswoman
Richard Ward (L)
Matt Payette (I) - City Building Dept Official
Steve Zorn (I) - Business Development Consultant, Economist & '20 Candidate
---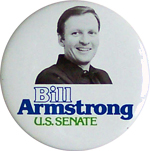 STATE POLITICAL PARTIES:
American Constitution Party of Colorado (ACP)
Approval Voting Party (AVP)
Colorado Democratic Party (D)
Green Party of Colorado (G)
Libertarian Party of Colorado (L)
Colorado Republican Party (R)
Socialist Party of Colorado (S)
Unity Party (UP)
Independent (I) / Unaffiliated (U)
Write-In (WI)
---
STATE ELECTION OFFICE:
---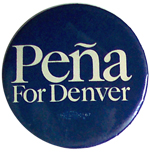 STATE NEWS SOURCES:
Aspen Times
Aspen Daily News
Aurora Sentinel
Boulder Colorado Daily
Boulder Daily Camera
Canon City Daily Record
Center Post-Dispatch
CoLab: Colorado News Colaborative
ColoradoPolitics.com
ColoradoPols.com
Colorado Springs Business Journal
Colorado Springs Gazette
Colorado Springs Independent
Cortez Journal
Craig Daily Press
Crested Butte News
Delta County Independent
Denver Business Journal
Denver Post
Denver Westword (Alternative)
Durango Herald
Estes Park Trail Gazette
Fort Collins Coloradoan
Fort Morgan Times
Four Corners Business Journal
Glenwood Springs Post Independent
Grand Junction Daily Sentinel
Grand Junction Free Press
Greeley Tribune
Gunnison Country Times
Haxtun-Fleming Herald
La Junta Tribune-Democrat
Lamar Daily News
Leadville Herald Democrat
Longmont Daily Times-Call
Loveland Daily Reporter-Herald
Mineral County Miner
Monte Vista Journal
Montrose Daily Press
Nederland Mountain-Ear
Pagosa Springs Sun
Park County Republican & Fairplay Flume
Pine River Times
Pueblo Chieftain
Rio Blanco Herald Times
Salida Mountain Mail
Snowmass Sun
Steamboat Pilot
Sterling Journal-Advocate
Summit Daily News
Telluride Daily Planet
Vail Daily
HELP MAKE POLITICS1 COMPLETE!! IF YOU KNOW OF A CANDIDATE MISSING FROM OUR LISTS, PLEASE .