ARIZONA
Your complete directory of Arizona candidates for Governor, State Cabinet, United State Senator and Congress in the current election cycle ... state political parties ... the official state election office ... and state news sources.
"For the political junkie, there are plenty of sites that dig as deep into politics as anyone would want to go. [One] of the better clearinghouse sites where people can find links to almost every political site is Politics1." -- Arizona Republic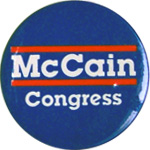 ELECTION CALENDAR:
Filing Deadline (Major Parties): May 27, 2020
Filing Deadline (New Parties): November 28, 2019
Filing Deadline (Primary - Write-Ins): July , 2020
Filing Deadline (General - Write-Ins): September , 2020
Primary: August 4, 2020
CANDIDATE DIRECTORY LEGEND:
Bold = Active Candidate
Italics = Potential Candidate
* = Incumbent
= Winner
(Incumbent Party Listed First)
This page was last updated on December 9, 2019
---
STATE CONSTITUTIONAL OFFICERS:
GOVERNOR:
Doug Ducey (R)* - (Campaign Site)
Next State Constitutional Officer Elections in 2022.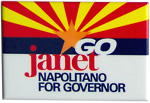 SECRETARY OF STATE:
Katie Hobbs (D)* - (Campaign Site)
ATTORNEY GENERAL:
Mark Brnovich (R)* - (Campaign Site)
STATE TREASURER:
Kimberly Yee (R)* - (Campaign Site)
SUPERINTENDENT OF PUBLIC INSTRUCTION:
Kathy Hoffman (D)* - (Campaign Site)
STATE MINE INSPECTOR:
Joe Hart (R)*
---
STATE LEGISLATURE:

State House

State Senate
---
U.S. SENATOR:
Special Election - 2020:
Martha McSally (R)* - (Campaign Site)
Craig Brittain (R) - Network Engineer, Mobile App Designer & '18 Candidate
Josue Larose (R) - Florida Resident & Frequent Candidate
Blake Masters (R) - Thiel Foundation CEO & Attorney
Daniel McCarthy (R) - Skincare Company CEO & Trump Campaign Activist
Mohammad "Mike" Arif (D) - Economist, Progressive Activist & Frequent Candidate
Chris Deschene (D) - Ex-State Rep, Engineer, Attorney, USMC Veteran & '10 Sec of State Nominee
Mark Kelly (D) - Retired Astronaut, Retired Navy Officer, Businessman & Gun Control Activist
Juan Vasquez (D) - Physician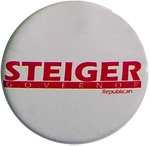 Kyrsten Sinema (D)* - (Campaign Site) - Next Election in 2024.
---
U.S. CONGRESS:
District 1:
Tom O'Halleran (D)* - (Campaign Site)
Barbara McGuire (D) - Ex-State Sen., Ex-State Rep. & Ex-Salvation Army Official
Eva Putzova (D) - Ex-Flagstaff City Councilwoman & Ex-University Official
Larry Williams (D) - Trump Campaign Activist
John Moore (R) - Williams Mayor, Ex-Town Councilman & Entertainment Park Owner
Nolan Reidhead (R) - Attorney
Tiffany Shedd (R) - Attorney, Farmer, Artist & '18 Candidate
Juan Smith (R)
Chris Taylor (R) - Safford City Councilman, Firefighter & Afghan War Veteran
District 2:
Ann Kirkpatrick (D)* - (Campaign Site)
Brandon Martin (R) - Defense Contractor, Army Veteran & '18 Candidate
Joseph Morgan (R) - Tech Support Representative
James Schmidt (R) - Rifle Ammunition Maker & Retired USDA Wildlife Specialist
Shay Stautz (R) - University Official & Public Policy Professional
Justine Wadsack (R) - Realtor
Iman-Utopia Bah (I) - Substitute Teacher & '19 Tucson Mayor Candidate
District 3:
Raśl Grijalva (D)* - (Campaign Site)
Steve Ronnebeck (R) - Auto Mechanic & Border Security Activist
Daniel Wood (R) - USMC Veteran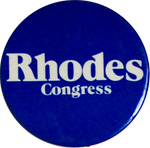 District 4:
Paul Gosar (R)* - (Campaign Site)
Anne Marie Ward (R) - Realtor
Delina DiSanto (D) - Nurse & '04/'18 Candidate
Stu Starky (D) - Teacher & Frequent Candidate
Emily Robinson (I)
District 5:
Andy Biggs (R)* - (Campaign Site)
Joan Greene (D) - Marketing Firm Owner & '18 Nominee
Jon Ireland (D) - Musician & Teacher
Scott Menor (I) - Scientist, Robotics Builder, Ex-Republican & '18 Candidate
District 6:
David Schweikert (R)* - (Campaigns Site)
Harris Deitch (R)
Karl Gentles (D) - Public Relations Executive, Ex-Congressional Aide & Community Activist
Anita Malik (D) - Marketing Executive, Ex-Journalist & '18 Nominee
Stephanie Rimmer (D) - Businesswoman & '06/'08 State Rep Candidate
Gene Scharer (D) - Teacher & Frequent Candidate
Hiral Tipirneni (D) - Scientific Review Officer, Physician & '18 Nominee in CD-8
Tom Lewellen (Write-In) - Sales Account Executive & Nonprofit Group Founder
District 7:
Ruben Gallego (D)* - (Campaign Site)
Josh Barnett (R) - Gym Chain Co-Owner
Chris Hindle (R) - Retail Store Manager
District 8:
Debbie Lesko (R)* - (Campaign Site)
Michael Muscato (D) - Gym Owner, Recording Engineer & '16 St Sen Nominee
Bob Musselwhite (D) - Ex-Litchfield Park City Councilman, Teacher & Ex-County Administrator
Bob Olsen (D) - Attorney, Retired Firefighter, Navy Veteran & '18 Candidate
District 9:
Greg Stanton (D)* - (Campaign Site)
Michelle Depalma (R)
Dave Giles (R) - Business Consultant, Engineer & '16/'18 Candidate
Sam Huang (R) - Chandler City Councilman, Educator & Ex-Journalist
Nicholas Tutora (R) - Pharmacist & '18 US Sen Candidate
Irina Baroness von Behr (I) - Community Activist, '18 Candidate & '16 City Council Candidate
---
STATE POLITICAL PARTIES: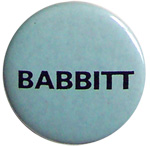 Constitution Party of Arizona (C)
Arizona Democratic Party (D)
Arizona Green Party (G)
Independent Party of Arizona (IP)
Arizona Libertarian Party (L)
Arizona Republican Party (R)
---
STATE ELECTION OFFICES:
Secretary of State's Office

Citizens Clean Elections Commission
---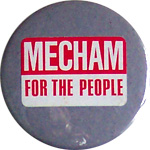 STATE NEWS SOURCES:
Arizona Capitol Times (Phoenix)
Arizona Daily Star (Tucson)
Arizona Daily Sun (Flagstaff)
Arizona Republic (Phoenix)
Bisbee Observer
Casa Grande Dispatch
Cave Creek Foothills Sentinel / Canyon Country News
Cave Creek Sonoran News
Douglas Daily Dispatch
Kingman Daily Miner
KGUN TV-9 (ABC - Tucson)
KOLD TV-13 (CBS - Tucson)
KYMA TV-11 (NBC - Yuma)
Lake Havasu City News-Herald
Navajo Hopi Observer (Flagstaff)
Navajo Times
Parker Sun-Times
Payson Roundup
Phoenix Echo Magazine (Gay & Lesbian)
PHXNews.com
Phoenix New Times (Alternative)
PolitickerAZ.com
Prescott Daily Courier & Prescott Valley Tribune
Sedona Red Rock News
Sierra Vista Herald
Tombstone Tumbleweed
Tucson Citizen
Yuma Daily Sun
HELP MAKE POLITICS1 COMPLETE!! IF YOU KNOW OF A CANDIDATE MISSING FROM OUR LISTS, PLEASE .