WYOMING
Your complete directory of Wyoming candidates for Governor, United State Senator and Congress in the current election cycle ... state political parties ... the official state election office ... and state news sources.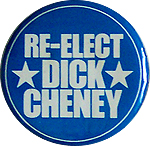 CANDIDATE DIRECTORY LEGEND:
Bold = Active Candidate
Italics = Potential Candidate
* = Incumbent


= Winner
(Incumbent Party Listed First)
Filing Deadline (Major Parties): May 2016
Filing Deadline (Minor Parties): June 2016
Filing Deadline (Independents): August 2016
Primary: August 16, 2016
This page was last updated on September 22, 2015

---
STATE CONSTITUTIONAL OFFICERS:
GOVERNOR:
Matt Mead (R)* - (Campaign Site)
Next State Constitutional Officer Elections in 2018.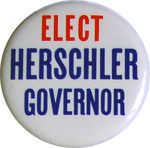 SECRETARY OF STATE:
Ed Murrary (R)* - (Campaign Site)
STATE AUDITOR:
Cynthia Cloud (R)* - (Campaign Site)
STATE TREASURER:
Mark Gordon (R)*
STATE SUPERINTENDENT OF PUBLIC INSTRUCTION
Jilliam Balow (R)* - (Campaign Site)
---
STATE LEGISLATURE:
State House
State Senate
---
U.S. SENATOR:
Mike Enzi (R)* - (Campaign Site) - Next Election in 2020.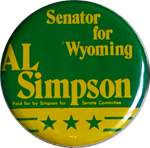 John Barrasso (R)* - (Campaign Site) - Next Election in 2018.
---
U.S. CONGRESS:
At-Large:
Cynthia Lummis (R)* - (Campaign Site)
Jason Senteney (R) - Corrections Officer, USMC Veteran & '14 Candidate
Richard Grayson (D) - Writer, NY Resident & Frequent Candidate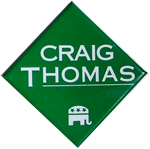 ---
STATE POLITICAL PARTIES:
Constitution Party of Wyoming
Wyoming Country Party
Wyoming Democratic Party
Wyoming Green Party
Wyoming Libertarian Party
Wyoming Republican Party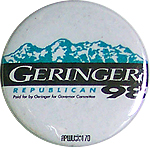 ---
STATE ELECTION OFFICE:
---
STATE NEWS SOURCES: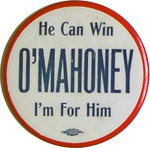 The Bird Central
Casper Star-Tribune
Cheyenne Wyoming Tribune-Eagle
Cody Enterprise
Douglas Budget
Gillette News-Record
GoWYLD.net
Jackson Network
Jackson Hole Guide
Jackson Hole News
Laramie Boomerang
Powell Tribune
Rock Springs Daily Rocket Miner
Sheridan Press
Star Valley Independent
Torrington Telegram
Yellowstone Net Newspaper

KCWY TV-13 (NBC - Casper)
KGWN TV-5 (CBS - Cheyenne)
KTWO TV-2 (ABC - Casper)
KUWR - Wyoming Public Radio
HELP MAKE POLITICS1 COMPLETE!! IF YOU KNOW OF A CANDIDATE MISSING FROM OUR LISTS, PLEASE .