VERMONT
Your complete directory of Vermont candidates for Governor, State Cabinet, United State Senator and Congress in the current election cycle ... state political parties ... the official state election office ... and state news sources.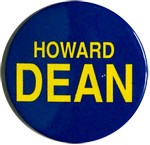 CANDIDATE DIRECTORY LEGEND:
Bold = Active Candidate
Italics = Potential Candidate
* = Incumbent


= Winner
(Incumbent Party Listed First)
Filing Deadline: June 2016
Primary: August 2016
This page was last updated on March 2, 2015

---
STATE CONSTITUTIONAL OFFICERS:
GOVERNOR:
Peter Shumlin (D)* - (Campaign Site)
Scott Milne (R) - Travel Agency Owner, Community Activist & '14 Nominee
Phil Scott (R) - Lt. Governor
Next State Constitutional Officer Elections in 2016.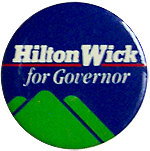 LIEUTENANT GOVERNOR:
Phil Scott (R)* - (Campaign Site)
STATE TREASURER:
Beth Pearce (D)* - (Campaign Site)
SECRETARY OF STATE:
Jim Condos (D)* - (Campaign Site)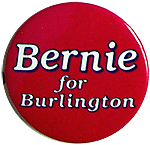 STATE AUDITOR OF ACCOUNTS:
Doug Hoffer (D)* - (Campaign Site)
ATTORNEY GENERAL:
Bill Sorrell (D)* - (Campaign Site)
---
VERMONT STATE LEGISLATURE:
State House
State Senate
---
U.S. SENATOR:
Pat Leahy (D)* - (Campaign Site)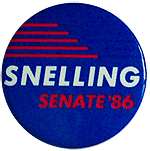 Bernie Sanders (Independent)* - (Campaign Site) - Next Election in 2018.
---
U.S. CONGRESS:
At Large:
Peter Welch (D)* - (Campaign Site)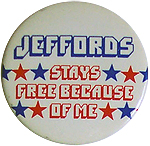 ---
STATE POLITICAL PARTIES:
Vermont Democratic Party
International Socialist Organization of Vermont
Justice Party of Vermont
Vermont Libertarian Party
Liberty Union Party
Vermont Progressive Party
Vermont Republican Party
Vermont Working Families Party
---
STATE ELECTION OFFICE:
---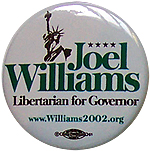 STATE NEWS SOURCES:
PRINT MEDIA:
Addison County Independent
Barre-Montpelier Times Argus
Barre World
Bennington Banner
Brattleboro Reformer
Burlington Free Press
Champlain Business Journal
Deerfield Valley News
Middlebury Campus
Mountain Times (Killington)
Morrisville News & Citizen
Out In The Mountains (Gay)
Rutland Herald
Rutland Business Journal
Seven Days
St. Johnsbury Caledonian-Record
Stowe Reporter
Valley Business Journal
Vermont Catholic Tribune
Vermont Cynic (UVM)
Vermont Guardian
Vermont Magazine
Vermont Living Magazine
VTDigger.org
Waitsfield Valley Reporter
White River Junction Valley News
Williston Observer
BROADCAST MEDIA:
Vermont Public Radio
Vermont Public Television
WCAX TV-3 (CBS - Burlington)
WPTZ TV-5 (NBC - Burlington)
WNNE TV-31 (NBC - Hartford)
WVNY TV-22 (ABC - Burlington)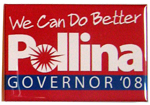 POLITICAL BLOGS:
Cool Blue Blog
Cut to the Chase
David Usher
Digamma.net
Dohiyi Mir
False 45th
1st Republic 14th Star
Hall Monitor
iBurlington
iBrattleboro
iPutney
LeftyBlogs: Vermont
MyRichmondVT
PoliticsVT Blog
ProgBlog
Twenty-Something
UV Scene
Vermont Commons
Vermont Daily Briefing
Vermont Politics
Vermont Senate Race
Vermonters First
Winooski Eagle
HELP MAKE POLITICS1 COMPLETE!! IF YOU KNOW OF A CANDIDATE MISSING FROM OUR LISTS, PLEASE .