VIRGINIA
Your complete directory of Virginia candidates for Governor, State Cabinet, United State Senator and Congress in the current election cycle ... state political parties ... the official state election office ... and state news sources.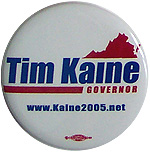 ELECTION CALENDAR:
Major Party Filing Deadline for Primary: March 29, 2018
Independent/Third Party Filing Deadline: June 12, 2018
Primary: June 12, 2018
CANDIDATE DIRECTORY LEGEND:
Bold = Active Candidate
Italics = Potential Candidate
* = Incumbent
= Winner
(Incumbent Party Listed First)
This page was last updated on September 19, 2018
---
STATE CONSTITUTIONAL OFFICERS:
GOVERNOR:
Ralph Northam (D)*
Next State Constitutional Officer Elections are in 2021.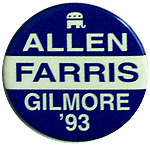 LIEUTENANT GOVERNOR:
Justin Fairfax (D)* - (Campaign Site)
ATTORNEY GENERAL:
Mark Herring (D)* - (Campaign Site)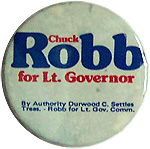 ---
VIRGINIA GENERAL ASSEMBLY:

State House of Delegates
State Senate
---
U.S. SENATOR:
Tim Kaine (D)* - (Campaign Site)
Corey Stewart (R) - Pr.William County Council Chair, Attorney, '17 Gov Candidate & '13 Lt Gov Candidate
Matt Waters (L) - Fundraising Consultant & Tea Party Activist
Winsome Sears (Write-In) - Ex-State Del., Plumbing Contractor, USMC Veteran & Republican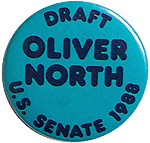 Mark Warner (D)* - (Campaign Site) - Next Election in 2020.
---
U.S. CONGRESS:
District 1:
Rob Wittman (R)* - (Campaign Site)
Vangie Williams (D) - Business Consultant & Realtor
District 2:
Scott Taylor (R)* - (Campaign Site)
Elaine Luria (D) - Retired Navy Commander & Businesswoman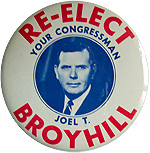 District 3:
Bobby Scott (D)* - (Campaign Site)
District 4:
Donald McEachin (D)* - (Campaign Site)
Ryan McAdams (R) - Pastor, Home Repair Contractor & Community Activist
Pete Wells (L) - Navy Veteran
District 5:
[ Tom Garrett (R)* - Retiring in 2018. ]
Denver Riggleman (R) - Distillery Owner, USAF Veteran & '17 Gov Candidate
Leslie Cockburn (D) - Journalist, Author & Filmmaker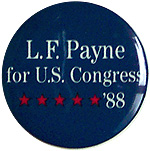 District 6:
[ Bob Goodlatte (R)* - Retiring in 2018. ]
Ben Cline (R) - State Del., Attorney & Ex-Congressional Aide
Jennifer Lewis (D) - Mental Health Worker & Environmental Activist
District 7:
Dave Brat (R)* - (Campaign Site)
Abigail Spanberger (D) - Retired CIA Officer
Joe Walton (L) - Ex-Powhatan County Supervisor & Technology Consultant
District 8:
Don Beyer (D)* - (Campaign Site)
Thomas Oh (R) - Federal Contractor & Army Reserve Officer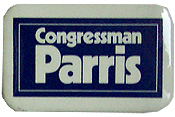 District 9:
Morgan Griffith (R)* - (Campaign Site)
Anthony Flaccavento (D) - Economic Development Consultant, Farmer & '12 Nominee
District 10:
Barbara Comstock (R)* - (Campaign Site)
Jennifer Wexton (D) - State Sen. & Attorney
District 11:
Gerry Connolly (D)* - (Campaign Site)
Jeff Dove (R) - Iraq War Veteran & '17 State Del. Candidate
Stevan Porter (L) - Technical Support Engineer & Volunteer Firefighter
---
STATE POLITICAL PARTIES:
Constitution Party of Virginia
Democratic Party of Virginia
Green Party of Virginia (Official GPUS Affiliate)
Independent Green Party of Virginia
Libertarian Party of Virginia
Republican Party of Virginia
Whig Party of Virginia
---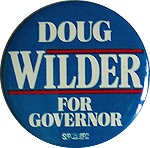 STATE ELECTION OFFICE:
---
STATE NEWS SOURCES:
Alexandria Journal / Arlington Journal
Augusta Free Press (Staunton/Waynesboro)
Blue Virginia
Bristol Herald Courier
Charlottesville Daily Progress
Commonwealth Conservative
Culpeper Star-Exponent
Danville Register & Bee
Fredericksburg Free Lance-Star
Lynchburg News & Advance
Martinsville Bulletin
Newport News Daily Press
Norfolk Virginian-Pilot
Potomac News (Woodbridge)
Richlands News-Press / Clinch Valley News
Richmond Times-Dispatch
Roanoke Times
Southside Sentinel (Middlesex County)
Staunton Daily News Leader
VApolitics.net
Virginia Busines Online: Virginia Politics
Virginia Political Line (Liberal)
Virginia Public Access Project (Politics)
Washington Post
WWBT TV-12 (NBC - Richmond) - (Political News)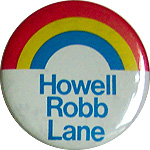 HELP MAKE POLITICS1 COMPLETE!! IF YOU KNOW OF A CANDIDATE MISSING FROM OUR LISTS, PLEASE .