OREGON
Your complete directory of Oregon candidates for Governor, State Cabinet, United State Senator and Congress in the current election cycle ... state political parties ... the official state election office ... and state news sources.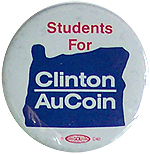 CANDIDATE DIRECTORY LEGEND:
Bold = Active Candidate
Italics = Potential Candidate
* = Incumbent


= Election Winner
(Incumbent Party Listed First)
Filing Deadline (Major Parties): March 8, 2016
Filing Deadline (Third Parties/Independents): August 30, 2016
Primary: May 17, 2016
This page was last updated on September 2, 2016

---
STATE CONSTITUTIONAL OFFICERS:
Next Election for the Following Statewide Office is in 2018:
GOVERNOR - Special Election 2016:
Kate Brown (D/WF)* - (Campaign Site)
Bud Pierce (R) - Physician & Ex-State Medical Association President
Cliff Thomason (IP) - Realtor, Hemp Farmer, Community Activist & '08 County Commission Candidate
Aaron Auer (Constitution) - Pastor & '14 Nominee
James Foster (Libertarian) - Software Executive, Attorney & '14 US Rep. Nominee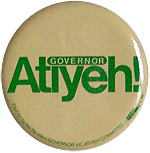 Next Elections for the Following Statewide Offices are in 2016:
SECRETARY OF STATE:
[ Julie Atkins (D)* - Retiring in 2016. ]
Brad Avakian (D/Progressive/WF) - State Labor Commissioner, Ex-State Sen. & Attorney
Dennis Richardson (R) - Ex-State Rep., Attorney, Vietnam War Veteran & '14 Gov. Nominee
Paul Wells (IP) - Machinist, Electrical Engineer & Frequent Candidate
Alan Zundel (PGP) - Counselor & Writer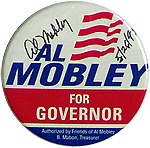 STATE TREASURER:
[ Ted Wheeler (D)*- Candidate for Portland Mayor in 2016. ]
Tobias Read (D) - State Rep., Businessman & Ex-US Treasury Dept. Aide
Jeff Gudman (R) - Lake Oswego City Councilor, Businessman & Investor
Chris Telfer (IP) - Ex-State Lottery Commissioner, Ex-State Sen., Accountant & '10 Candidate
Chris Henry (PGP/Progressive) - Truck Driver, Ex-Aircraft Mechanic & Frequent Candidate
ATTORNEY GENERAL:
Ellen Rosenblum (D/IP/WF)* - (Campaign Site)
Daniel Zene Crowe (R) - Attorney & Army Veteran
Lars Hedbor (Libertarian) - State Party Chair, Software Engineer & '14 State Rep. Nominee
---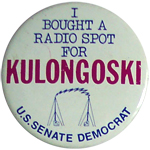 STATE LEGISLATURE:

State House - ( Democratic Caucus - Republican Caucus )

State Senate - ( Democratic Caucus - Republican Caucus )
---
U.S. SENATOR:
Ron Wyden (D)* - (Campaign Site)
Mark Callahan (R) - Technology Manager & Frequent Candidate
Steven Reynolds (IP) - Disabled Army Veteran, Peace Activist & Frequent Candidate
Jim Lindsay (Libertarian) - Businessman, Ex-Teacher & '04 US Rep. Nominee
Eric Navickas (PGP/Progressive) - Ex-Ashland City Councilman
Shanti Lewallen (WF) - Attorney & Ex-Longshoreman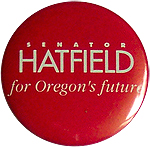 Jeff Merkley (D)*- (Campaign Site) - Next Election in 2020.
---
U.S. CONGRESS:
District 1:
Suzanne Bonamici (D/IP)* - (Campaign Site)
Brian Heinrich (R) - Salesman
Kyle Sheahan (Libertarian) - Engineering Technician
District 2:
Greg Walden (R/IP)* - (Campaign Site)
Jim Crary (D) - Retired Attorney/Businessman & Army Veteran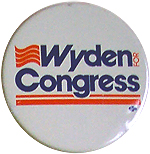 District 3:
Earl Blumenauer (D)* - (Campaign Site)
David Walker (R/IP) - Nurse & '14 Candidate
David Delk (Progressive) - Progressive Activist
District 4:
Peter DeFazio (D/IP/Progressive/WF)* - (Campaign Site)
Art Robinson (R/Constitution) - Scientist, College Professor & Frequent Candidate
Gil Guthrie (Libertarian) - Artist & Retired Construction Planner
Mike Beilstein (PGP) - Ex-Corvallis City Councilman, Retired Chemist & '14 Nominee
District 5:
Kurt Schrader (D/IP)* - (Campaign Site)
Colm Willis (R) - Political Consultant & Ex-Congressional Aide
Marvin Sandnes (PGP) - Property Manager & Frequent Candidate
---
STATE POLITICAL PARTIES: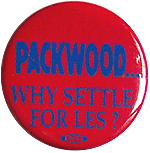 Constitution Party of Oregon
Democratic Party of Oregon
Independent Party of Oregon
Libertarian Party of Oregon
Pacific Green Party of Oregon
Oregon Progressive Party
Oregon Republican Party
Oregon Working Families Party
---
STATE ELECTION OFFICE:
---
STATE NEWS SOURCES: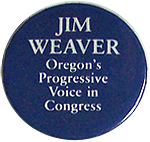 Albany Democrat-Herald
Ashland Daily Tidings
Bend Bulletin
Blue Oregon (Liberal)
BrainstormNW Magazine
Corvallis Gazette-Times
Curry Coastal Pilot
Curry County Reporter
Daily Astorian
Democracy for Oregon (Liberal)
East Oregonian (Pendleton)
Eugene Register-Guard
Eugene Weekly (Alternative)
Gresham Outlook
Hermiston Herald
KATU TV-2 (ABC - Portland)
KOTI TV-2 (NBC - Klamath Falls)
KGW TV-8 (NBC - Portland)
Klamath Falls Herald & News
KMTR TV-16 (NBC - Eugene)
KOIN TV-6 (CBS - Portland)
KVAL TV (CBS - Eugene)
Lebanon Express
Lincoln City News-Guard
Medford Mail Tribune
McMinnville News-Register
Newport Times-News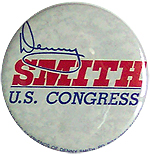 ORblogs
PolitickerOR.com
Portland Business Journal
Portland Oregonian - (Politics Section)
Portland Skanner (Alternative)
Portland Tribune
Roseburg News-Review
Salem Statesman-Journal
Seaside Signal
Sisters Nugget
Springfield News
Tillamook Headlight-Herald
Wallowa County Chieftain
Willamette Weekly (Alternative)
Woodburn Independent
The World (South Coast)
HELP MAKE POLITICS1 COMPLETE!! IF YOU KNOW OF A CANDIDATE MISSING FROM OUR LISTS, PLEASE .