NEVADA
Your complete directory of Nevada candidates for Governor, State Cabinet, United State Senator and Congress in the current election cycle ... state political parties ... the official state election office ... and state news sources.
"It seems like anything a political junkie or reporter would want to track down about a candidate or particular race could be found at Politics1." -- Las Vegas Sun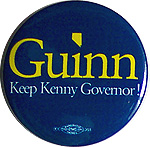 ELECTION CALENDAR:
Filing Deadline (Primary): March 13, 2020
Filing Deadline (Third Party/Indep): June, 2020
Primary: June 9, 2020
CANDIDATE DIRECTORY LEGEND:
Bold = Active Candidate
Italics = Potential Candidate
* = Incumbent
= Winner
(Incumbent Party Listed First)
This page was last updated on June 9, 2019
---
STATE CONSTITUTIONAL OFFICERS:
GOVERNOR:
Steve Sisolak (D)* - (Campaign Site)
Next State Constitutional Officer Elections are in 2022.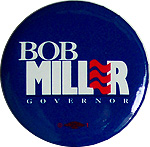 LIEUTENANT GOVERNOR:
Kate Marshall (D)* - (Campaign Site)
SECRETARY OF STATE:
Barbara Cegavske (R) - (Campaign Site)
STATE TREASURER:
Zach Conine (D)* - (Campaign Site)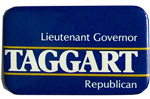 STATE CONTROLLER:
Catherine Byrne (D)* - (Campaign Site)
ATTORNEY GENERAL:
Aaron Ford (D)* - (Campaign Site)
---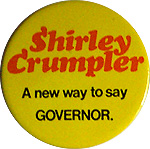 STATE LEGISLATURE:

State Assembly

State Senate
---
U.S. SENATOR:
Catherine Cortez Masto (D)* - (Campaign Site) - Next Election in 2022.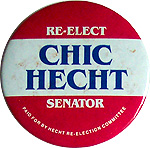 Jacky Rosen (D)* - (Campaign Site) - Next Election in 2024.
---
U.S. CONGRESS:
District 1:
Dina Titus (D)* - (Campaign Site)
District 2:
Mark Amodei (R)* - (Campaign Site)
Clint Koble (D) - Ex-USDA Official, Ex-Non-Profit Group Director & '18 Nominee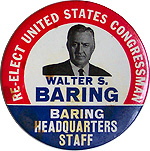 `
District 3:
Susie Lee (D)* - (Campaign Site)
Richard Hart (D) - Businessman & '18 Candidate
Dan Schwartz (R) - Ex-State Treasurer, Businessman, Army Veteran & '18 Gov Candidate
Zach WalkerLieb (R) - Realtor
District 4:
Steven Horsford (D)* - (Campaign Site)
Jim Marchant (R) - Ex-State Assemblyman & Businessman
Charles Navarro (R) - Reentry Program Manager, Ex-Congressional Aide & Navy Reserve NCO
Sam Peters (R) - Insurance Agency Owner
Rebecca Wood (R) - Businesswoman
Jonathan Royce Esteban (L) - Office Coordinator & Libertarian Activist
---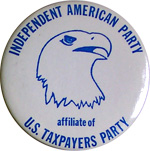 STATE POLITICAL PARTIES:
Nevada Democratic Party (D)
Nevada Green Party (G)
Independent American Party of Nevada (IAP)
Libertarian Party of Nevada (L)
Nevada Republican Party (R)
---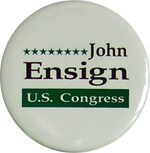 STATE ELECTION OFFICE:
SilverStateElection.com (Results)
---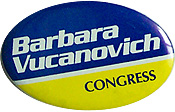 STATE NEWS SOURCES:
Gardnerville Record-Courier
Las Vegas City Life (Alternative)
Las Vegas Review-Journal - (Politics)
Las Vegas Sun - (Politics)
Muth's Truths
Nevada Appeal (Carson City)
Nevada Business Journal
Nevada Independent
Nevada News Bureau
North Lake Tahoe Bonanza
Progress Now Nevada
Reno Gazette-Journal
SlashPolitics
Tahoe World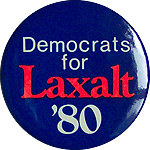 KLAS-TV 8 (CBS - Las Vegas)
KTNV-TV 13 (ABC - Las Vegas)
KVBC-TV 3 (NBC - Las Vegas)
KVVU-TV 5 (FOX - Las Vegas)
KNPB TV-5 (PBS - Reno)
KOLO-TV 8 (ABC - Reno)
KRXI-TV 11 (FOX - Reno)
KRNV-TV 4 (NBC - Reno)
KTVN-TV 2 (CBS - Reno)
KNPR - Nevada Public Radio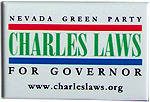 HELP MAKE POLITICS1 COMPLETE!! IF YOU KNOW OF A CANDIDATE MISSING FROM OUR LISTS, PLEASE .