NEW MEXICO
Your complete directory of New Mexico candidates for Governor, United State Senator and Congress in the current election cycle ... state political parties ... the official state election office ... and state news sources.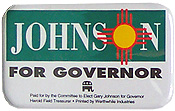 ELECTION CALENDAR:
Filing Deadline (Major Parties): February 6, 2018
Filing Deadline (Others, Indep & Write-Ins): June 28, 2018
Primary: June 5, 2018
CANDIDATE DIRECTORY LEGEND:
Bold = Active Candidate
Italics = Potential Candidate
* = Incumbent
= Winner
(Incumbent Party Listed First)
This page was last updated on September 5, 2018
---
STATE CONSTITUTIONAL OFFICERS:
GOVERNOR & LIEUTENANT GOVERNOR:
(Note: Governor & Lt. Governor candidates run together on tickets in the General Election.)
[ Susana Martinez (R)* - Term-Limited in 2018. ]
[ & John Sanchez (R)* - Retiring in 2018. ]

Steve Pearce (R) - Congressman, Ex-State Rep., USAF Veteran & '00/'08 US Senate Candidate
& Michelle Garcia Holmes (R) - Chaplain, Ex-Police Officer & Ex-Attorney General's Office Chief of Staff

Michelle Lujan Grisham (D) - Congresswoman, Ex-Bernalillo County Commissioner & Attorney
& Howie Morales (D) - State Sen., Ex-Grant County Clerk, Teacher & '14 Gov. Candidate
Next State Constitutional Officer Elections in 2018.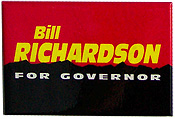 SECRETARY OF STATE:
Maggie Toulouse Oliver (D)* - (Campaign Site)
Gavin Clarkson (R) - College Professor, Ex-US Interior Dept Official & Pro-Life Activist
Ginger Grider (L) - Medical Cannabis Patient Advocate & Libertarian Activist
STATE AUDITOR:
Wayne Johnson (R)* - (Campaign Site)
Brian Colon (D) - Ex-State Democratic Chair, Attorney & '17 Albuquerque Mayor Candidate
STATE TREASURER:
Tim Eichenberg (D)* - (Campaign Site)
Arthur Castillo (R) - Ex-State Budget Director & Ex-Treasury Dept CFO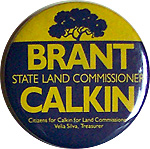 ATTORNEY GENERAL:
Hector Balderas (D)* - (Campaign Site)
Michael Hendricks (R) - Attorney
A. Blair Dunn (L) - Attorney & Son of Land Commissioner Aubrey Dunn
STATE COMMISSIONER OF PUBLIC LANDS:
[ Aubrey Dunn (Libertarian)* - Retiring in 2018. ]
Pat Lyons (R) - Public Regulation Commissioner, Ex-State Land Commissioner & Rancher
Stephanie Garcia Richard (D) - State Rep. & Educator
Michael Lucero (L) - Rancher
---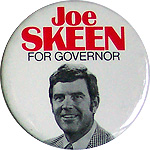 STATE LEGISLATURE:

State House

State Senate
---
U.S. SENATOR:
Martin Heinrich (D)* - (Campaign Site)
Mick Rich (R) - State Labor Commission Member, Retired Building Contractor & Civil Engineer
Gary Johnson (L) - Ex-Governor, Businessman & '12/'16 Presidential Nominee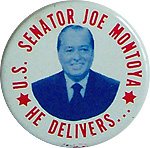 Tom Udall (D)*- (Campaign Site) - Next Election in 2020.
---
U.S. CONGRESS:
District 1:
[ Michelle Lujan Grisham (D)* - Candidate for Governor in 2018. ]
Deb Haaland (D) - Ex-State Democratic Chair, Tribal Administrator, Attorney & '14 Lt. Gov. Nominee
Janice Arnold-Jones (R) - Ex-State Rep., Ex-Albuquerque Councilor, '12 Nominee & '10 Gov. Candidate
Lloyd Princeton (L) - Businessman, Author & Professional Speaker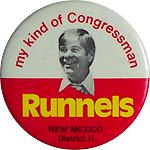 District 2:
[ Steve Pearce (R)* - Candidate for Governor in 2018. ]
Yvette Herrell (R) - State Rep. & Real Estate Investor
Xochitl Torres-Small (D) - Attorney & Ex-Congressional Aide
District 3:
Ben Ray Luján (D)* - (Campaign Site)
Steve McFall (R) - Farmer, Ski Shop Technician & '16 Candidate
Chris Manning (L) - Insurance Agent & Afghan War Veteran
---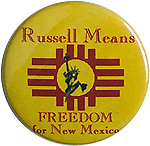 STATE POLITICAL PARTIES:
Constitution Party of New Mexico
Democratic Party of New Mexico
Green Party of New Mexico
Independent American Party of New Mexico
Libertarian Party of New Mexico
Republican Party of New Mexico
---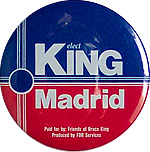 STATE ELECTION OFFICE:
Secretary of State's Office

NMVote.org
---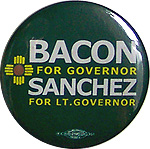 STATE NEWS SOURCES:
Alamogordo Daily News
Albuquerque Journal
Albuquerque Weekly Alibi (Alternative)
Carlsbad Current-Argus
Clovis News Journal / Portales News-Tribune
Deming Headlight
Farmington Daily Times
Gallup Independent
Hobbs News-Sun
KBIM TV-10 (CBS - Roswell)
KOBT TV-4 (NBC - Albuquerque)
KUNM - New Mexico Public Radio
Las Cruces Sun-News
Los Alamos Monitor
Lovington Daily Leader
New Mexico Free Press
New Mexico Magazine
New Mexico Politics with Joe Monahan
NMPolitics.net
Rio Rancher Observer
Roswell Daily Record
Ruidoso News
Sangre de Cristo Chronicle
Santa Fe New Mexican
Sante Fe Reporter (Alternative)
Silver City Daily Press
Taos News
Truth or Consequences Herald
Valencia County News Bulletin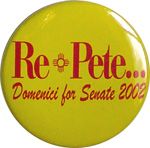 HELP MAKE POLITICS1 COMPLETE!! IF YOU KNOW OF A CANDIDATE MISSING FROM OUR LISTS, PLEASE .