NEW HAMPSHIRE
Your complete directory of New Hampshire candidates for Governor, United State Senator and Congress in the current election cycle ... state political parties ... the official state election office ... and state news sources.
"A good site to start with is Politics1. Although nationally based, Politics1 has a New Hampshire section loaded with the history and present shape of Granite State politics."
- WMUR-TV News 9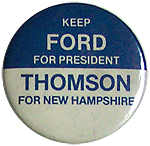 ELECTION CALENDAR:
Filing Deadline: June 10, 2016
State Primary: September 13, 2016
CANDIDATE DIRECTORY LEGEND:
Bold = Active Candidate
Italics = Potential Candidate
* = Incumbent
= Winner
(Incumbent Party Listed First)
This page was last updated on January 9, 2016

GOVERNOR:
[ Maggie Hassan (D)* - Candidate for US Senate in 2016. ]
Jackie Cilley (D) - State Rep., Business Consultant & '12 Candidate
Mark Connolly (D) - Investment Firm Owner, Ex-State Securities Regulation Director & Ex-State Rep.
Andrew Hosmer (D) - State Sen., Attorney & Auto Dealero
Chris Pappas (D) - Executive Councilor, Ex-State Rep., Ex-Hillsborough County Treasurer & Restaurant Owner
Stefany Shaheen (D) - Portsmouth City Councilor, Businesswoman & Daughter of US Sen Jeanne Shaheen
Colin Van Ostern (D) - Executive Councilor, Business Consultant & Ex-Congressional Aide
Jeb Bradley (R) - State Senate Majority Leader, Ex-Congressman, Ex-State Rep. & Businessman
Frank Edelblut (R) - State Rep. & Venture Capitalist
Donnalee Lozeau (R) - Nashua Mayor & Ex-State Rep.
Chris Sununu (R) - Executive Councilor, Ski Resort CEO & Environmental Engineer
Jon Lavoie (Independent) - Optics Sales Manager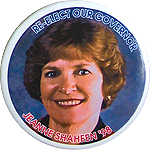 ---
NEW HAMPSHIRE GENERAL COURT:

State House

State Senate ( Republican Caucus )
---
U.S. SENATOR:
Kelly Ayotte (R)* - (Campaign Site)
Bill O'Brien (R) - State Rep., Ex-State House Speaker & Attorney
Maggie Hassan (D) - Governor & Ex-State Sen.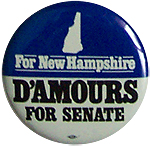 Jeanne Shaheen (D)* - (Campaign Site) - Next Election in 2020.
---
U.S. CONGRESS:
District 1:
Frank Guinta (R)* - (Campaign Site)
Rich Ashooh (R) - Businessman & '10 Candidate
Dan Innis (R) - Hotel Owner, Ex-UNH Business School Dean, Ex-NH GOP Finance Chair & '14 Candidate
Jamieson Gradert (R) - Landscape Construction Supervisor
Pam Tucker (R) - State Rep. & Conservative Activist
Shawn O'Connor (D) - Businessman & Attorney
Carol Shea-Porter (D) - Ex-Congresswoman & Ex-Rochester City Democratic Chair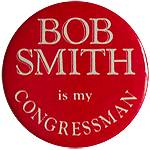 District 2:
Annie Kuster (D)* - (Campaign Site)
Jack Flanagan (R) - State House Majority Leader & Ex-Brookline Town Selectman
---
STATE POLITICAL PARTIES: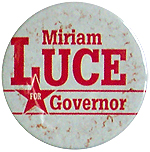 New Hampshire Democratic Party
New Hampshire Green Party
Libertarian Party of New Hampshire
New Hampshire Republican Party
---
STATE ELECTION OFFICE:
---
STATE NEWS SOURCES: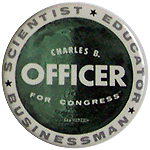 Blue Hampshire (Liberal)
Colebrook News and Sentinel
Concord Monitor - (Politics Section)
Conway Daily Sun
Dartmouth Free Press
Foster's Daily Democrat (Dover)
Enfield Country Chronicle
Franklin Telegram
Hollis - Brookline Journal
Granite State News (Wolfeboro)
Keene Sentinel
Laconia Citizen
Lawrence (MA) Eagle-Tribune
Union-Leader & NH Sunday News (Manchester)
Merrimack Journal
Milford Cabinet / Wilton Journal
Nashua Telegraph
New Hampshire Business Review
New Hampshire Gazette (Portsmouth)
NH1 News
NHInsider.com
NHJournal.com
New Hampshire Institute of Politics / NH Political Library
New Hampshire Public Radio (NHPR)
Portsmouth Herald / SeacoastOnline.com
Sutton Inter Town Record
Valley News

New England Cable Network (NECN)
WBIN TV-18 (Indep - Derry)
WENH TV-11 (PBS - Durham)
WMUR TV-9 (ABC - Manchester) - (Political Blog)
HELP MAKE POLITICS1 COMPLETE!! IF YOU KNOW OF A CANDIDATE MISSING FROM OUR LISTS, PLEASE .