NEW HAMPSHIRE
Your complete directory of New Hampshire candidates for Governor, United State Senator and Congress in the current election cycle ... state political parties ... the official state election office ... and state news sources.
"A good site to start with is Politics1. Although nationally based, Politics1 has a New Hampshire section loaded with the history and present shape of Granite State politics."
- WMUR-TV News 9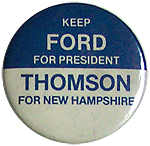 ELECTION CALENDAR:
Filing Deadline: June 15, 2018
Filing Dealine (Independts/Minor Parties): August 8, 2018
State Primary: September 11, 2018
CANDIDATE DIRECTORY LEGEND:
Bold = Active Candidate
Italics = Potential Candidate
* = Incumbent
= Winner
(Incumbent Party Listed First)
This page was last updated on June 15, 2018
GOVERNOR:
Chris Sununu (R)* - (Campaign Site)
Molly Kelly (D) - Ex-State Sen., Financial Advisor & Ex-University Official
Steve Marchand (D) - Ex-Portsmouth Mayor, Consultant, '16 Candidate & '08 US Sen. Candidate
Aaron Day (Libt) - Bedford Board Member, Businessman, Libertarian Activist & '16 US Sen Candidate
Jilletta Jarvis (Libt) - Business Consultant & '16 Candidate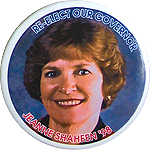 ---
NEW HAMPSHIRE GENERAL COURT:
State House
State Senate
---
U.S. SENATOR:
Jeanne Shaheen (D)* - (Campaign Site) - Next Election in 2020.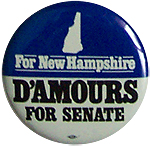 Maggie Hassan (D)* - (Campaign Site) - Next Election in 2022.
---
U.S. CONGRESS:
District 1:
[ Carol Shea-Porter (D)* - Retiring in 2018. ]
Naomi Andrews (D) - Ex-Congressional Aide & Ex-Political Consultant
Paul Cardinal (D) - Businessman
Mark MacKenzie (D) - State Rep., Ex-State AFL-CIO President & Retired Firefighter
William Martin (D)
Deaglan McEachern (D) - Businessman & Son of 4x Gov. Candidate Paul McEachern
Mindi Messmer (D) - State Rep. & Environmental Consultant
Terence O'Rourke (D) - Rochester City Attorney & Iraq War Veteran
Chris Pappas (D) - Executive Councilor & Restaurant Owner
Levi Sanders (D) - Social Security Analyst, Son of USSen Bernie Sanders & '10 City Council Candidate
Lincoln Soldati (D) - Ex-Somersworth Mayor, Ex-Strafford County Attorney & Ex-School Board Member
Maura Sullivan (D) - Ex-US Asst Secretary of Veterans Affairs & Iraq War Veteran
Michael Callis (R) - Stone Landscaping Contractor & Frequent Candidate
Bruce Crochetiere (R) - Technology Executive
Jeff Denaro (R) - Plumbing Contractor
Eddie Edwards (R) - Ex-South Hampton Police Chief, Consultant, Navy Veteran & '14 State Sen. Nom.
Andy Martin (R) - Judicial Reform Activist, Ex-Congressional Aide & Frequent Candidate
Andy Sanborn (R) - State Sen., Restaurant Owner, Real Estate Investor & Ex-Banker
Dan Belforti (Libt) - Investment Executive & Frequent Candidate
Nansi Boutwell Craig (I) - Retired Teacher & Insurance Claims Adjuster
Eric Eastman (I)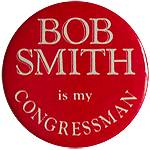 District 2:
Annie Kuster (D)* - (Campaign Site)
Brian Belanger (R) - Businessman & GOP Activist
Gerard Beloin (R) - Roofing Contractor & Frequent Candidate
Lynne Blankenbeker (R) - Ex-State Rep., Naval Reserve Officer, Nurse & Iraq/Afghan War Veteran
Bob Burns (R) - Ex-Hillsborough County Treasurer, Ex-Manchester Selectman & Businessman
Stewart Levenson (R) - Physician & Ex-VA Hospital Whistleblower
Jay Mercer (R) - '16 Candidate
Steve Negron (R) - State Rep., Retired USAF Officer & Businessman
Tom Alciere (Libt) - Ex-State Rep., Libertarian Activist & Frequent Candidate
Justin O'Donnell (Libt) - Insurance Salesman, National Guard Veteran & Libertarian Activist
Dexter Dow (I)
Gary Moody (I) - Retiree
STATE POLITICAL PARTIES:
New Hampshire Democratic Party
New Hampshire Green Party
Libertarian Party of New Hampshire
New Hampshire Liberty Party
New Hampshire Republican Party
---
STATE ELECTION OFFICE: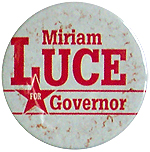 ---
STATE NEWS SOURCES: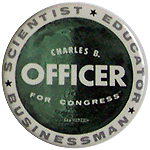 Blue Hampshire (Liberal)
Colebrook News and Sentinel
Concord Monitor - (Politics Section)
Conway Daily Sun
Dartmouth Free Press
Foster's Daily Democrat (Dover)
Enfield Country Chronicle
Franklin Telegram
Hollis - Brookline Journal
Granite State News (Wolfeboro)
Keene Sentinel
Laconia Citizen
Lawrence (MA) Eagle-Tribune
Union-Leader & NH Sunday News (Manchester)
Merrimack Journal
Milford Cabinet / Wilton Journal
Nashua Telegraph
New Hampshire Business Review
New Hampshire Gazette (Portsmouth)
NH1 News
NHInsider.com
NHJournal.com
New Hampshire Institute of Politics / NH Political Library
New Hampshire Public Radio (NHPR)
Portsmouth Herald / SeacoastOnline.com
Sutton Inter Town Record
Valley News

New England Cable Network (NECN)
WBIN TV-18 (Indep - Derry)
WENH TV-11 (PBS - Durham)
WMUR TV-9 (ABC - Manchester) - (Political Blog)
HELP MAKE POLITICS1 COMPLETE!! IF YOU KNOW OF A CANDIDATE MISSING FROM OUR LISTS, PLEASE .