NEBRASKA
Your complete directory of Nebraska candidates for Governor, State Cabinet, United State Senator and Congress in the current election cycle ... state political parties ... the official state election office ... and state news sources.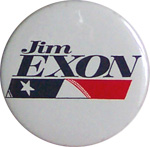 ELECTION CALENDAR:
Filing Deadline (Major Parties): March 1, 2018
Filing Deadline (Indep & Third Parties): August , 2018
Filing Deadline (Write-Ins): October 2018
Primary: May 15, 2018
CANDIDATE DIRECTORY LEGEND:
Bold = Active Candidate
Italics = Potential Candidate
* = Incumbent
= Winner
(Incumbent Party Listed First)
This page was last updated on April 2, 2019
---
STATE CONSTITUTIONAL OFFICERS:
GOVERNOR:
Pete Ricketts (R)* - (Campaign Site)
Next State Constitutional Officer Elections in 2022.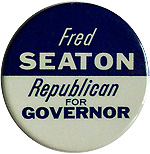 LIEUTENANT GOVERNOR:
Mike Foley (R)*
SECRETARY OF STATE:
Bob Evnen (R)* - (Campaign Site)
ATTORNEY GENERAL:
Doug Peterson (R)* - (Campaign Site)
STATE AUDITOR:
Charlie Janssen (R)* - (Campaign Site)
STATE TREASURER:
John Murante (R)* - (Campaign Site)
---
STATE LEGISLATURE:

Nebraska Unicameral
---
U.S. SENATE:
Ben Sasse (R)* - (Campaign Site)
Chris Beutler (D) - Lincoln Mayor, Ex-State Sen, Attorney & Army Veteran
Chris Janicek (D) - Bakery Owner & '18 Candidate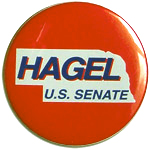 Deb Fischer (R)*- (Campaign Site) - Next Election in 2024.
---
U.S. CONGRESS:
District 1:
Jeff Fortenberry (R)* - (Campaign Site)
Adam Morfeld (D) - State Sen. & Attorney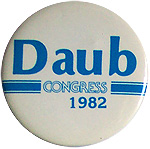 District 2:
Don Bacon (R)* - (Campaign Site)
Ann Ashford (D) - Attorney & Wife of Ex-Cong Brad Ashford
Kara Eastman (D) - Non-Profit Executive, Social Worker & '18 Nominee
Morgann Freeman (D) - Black Lives Matter Activist
Dustin Sedoris (D) - College Student & USMC Veteran
District 3:
Adrian Smith (R)* - (Campaign Site)
---
STATE POLITICAL PARTIES:
Nebraska Democratic Party (D)
Green Party of Nebraska (G)
Libertarian Party of Nebraska (L)
Marijuana Party of Nebraska (MJ)
Nebraska Republican Party (R)
---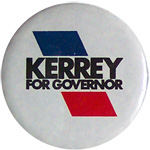 STATE ELECTION OFFICE:
---
STATE NEWS SOURCES:
Alliance Times-Herald
Aurora News-Register
Beatrice Daily Sun
Columbus Telegram
Fremont Tribune
Hastings Tribune
Hooker County Tribune
Kearney Hub
KMTV-3 (Omaha)
Lexington Clipper-Herald
Lincoln Journal Star
McCook Daily Gazette
Nebraska State Paper.com
New Nebraska Network
Norfolk Daily News
North Platte Telegraph
Omaha World-Herald
Scottsbluff Star-Herald
Sidney Sun
Sidney Telegraph
HELP MAKE POLITICS1 COMPLETE!! IF YOU KNOW OF A CANDIDATE MISSING FROM OUR LISTS, PLEASE .