MONTANA
Your complete directory of Montana candidates for Governor, State Cabinet, United State Senator and Congress in the current election cycle ... state political parties ... the official state election office ... and state news sources.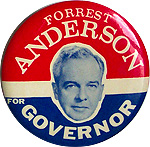 CANDIDATE DIRECTORY LEGEND:
Bold = Active Candidate
Italics = Potential Candidate
* = Incumbent


= Election Winner
(Incumbent Party Listed First)
Filing Deadline (Major Parties): March 2016
Filing Deadline (Independents & Minor Parties): June 2016
Filing Deadline (Write-In Candidates): September 2016
Primary: June 2016
This page was last updated on April 1, 2015

---
STATE CONSTITUTIONAL OFFICERS:
GOVERNOR:
Steve Bullock (D)* - (Campaign Site)
Taylor Brown (R) - State Sen., Farm Broadcaster & Rancher
Greg Gianforte (R) - Businessman, Electrical Engineer & Computer Scientist
Next State Constitutional Officer Elections in 2016.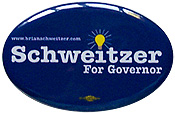 LIEUTENANT GOVERNOR:
Angela McLean (D)*
SECRETARY OF STATE:
Linda McCulloch (D)*- (Campaign Site)
ATTORNEY GENERAL:
Tim Fox (R)* - (Campaign Site)
STATE AUDITOR:
Monica Lindeen (D)* - (Campaign Site)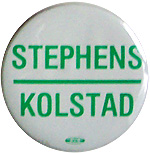 STATE SUPERINTENDENT OF PUBLIC INSTRUCTION:
Denise Juneau (D)* - (Campaign Site)
---
STATE LEGISLATURE:


State House
State Senate
---
U.S. SENATE:
Jon Tester (D)*- (Campaign Site) - Next Election in 2018.
Champ Edmunds (R) - Ex-State Rep., Mortgage Consultant, Navy Veteran & '14 Candidate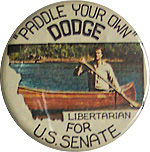 Steve Daines (R)* - (Campaign Site) - Next Election in 2020.
---
U.S. CONGRESS:
At Large:
Ryan Zinke (R)* - (Campaign Site)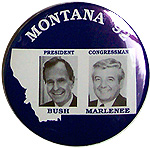 ---
STATE POLITICAL PARTIES:
Constitution Party of Montana
Montana Democratic Party
Montana Libertarian Party
Montana Republican Party
---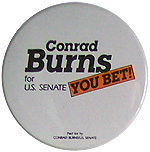 STATE ELECTION OFFICE:
---
STATE NEWS SOURCES:
Bigfork Eagle
Billings Gazette
Billings Outpost
Bozeman Daily Chronicle
Butte Montana Standard
Great Falls Tribune
Havre Daily News
Helena Independent Record
High Country Independent Press (Belgrade)
Kalispell Daily Inter Lake Lake County Leader
Laurel Outlook
Left in the West (Liberal)
Lewistown News-Argus
Liberty County Times
Missoula Independent (Alternative)
The Missoulian
Montana Forum
PolyMontana (Conservative)
Ravalli Republic
Tobacco Valley News
Treasure State Politics (Conservative)
Western News (Libby & Lincoln Counties)
Whitefish Pilot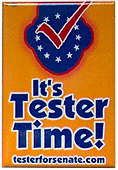 KUFM - Montana Public Radio
KULR TV-8 (NBC - Billings)
KTVQ TV-2 (CBS - Billings)
KXLF TV-4 (CBS - Butte)
KRTV TV-3 (CBS - Great Falls)
KXLH TV-25 (CBS - Helena)
KECI / KTVM / KCFW (NBC)
KPAX TV-8 (CBS - Missoula)
HELP MAKE POLITICS1 COMPLETE!! IF YOU KNOW OF A CANDIDATE MISSING FROM OUR LISTS, PLEASE .