MISSISSIPPI
Your complete directory of Mississippi candidates for Governor, State Cabinet, United States Senator and Congress in the current election cycle ... state political parties ... the official state election office ... and state news sources.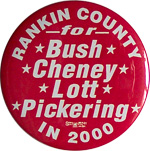 CANDIDATE DIRECTORY LEGEND:
Bold = Active Candidate
Italics = Potential Candidate
* = Incumbent


= Election Winner
(Incumbent Party Listed First)
Filing Deadline: February 27, 2015 / January 2016
Primary: August 4, 2015 / March 8, 2016
Runoff: August 25, 2015 / March 29, 2016
This page was last updated on Septembr 5, 2015

---
STATE CONSTITUTIONAL OFFICERS:
GOVERNOR:
Phil Bryant (R)* - (Campaign Site)
Robert Gray (D) - Truck Driver
Shawn O'Hara (Reform) - Business Consultant & Frequent Candidate
Next State Constitutional Officer Elections are in 2015.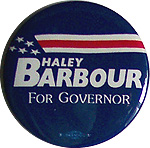 LIEUTENANT GOVERNOR:
Tate Reeves (R)* - (Campaign Site)
Tim Johnson (D) - Ex-State Sen., Ex-Madison County Supervisor & Ex-Republican
Ron Williams (Libertarian) - Businessman, '12 US Rep. Nominee & '11 Gov. Candidate
Rosa Williams (Reform)
SECRETARY OF STATE:
Delbert Hosemann Jr. (R)* - (Campaign Site)
Charles Graham (D) - Retired Firefighter
Randy Walker (Reform)
ATTORNEY GENERAL:
Jim Hood (D)* - (Campaign Site)
Mike Hurst (R) - Attorney
STATE AUDITOR:
Stacey Pickering (R)* - (Campaign Site)
Joce Pritchett (D) - Civil Engineer & Marriage Equality Activist
Lajena Walley (Reform) - Frequent Candidate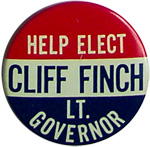 STATE TREASURER:
Lynn Fitch (R)* - (Campaign Site)
Viola McFarland (Reform)
STATE AGRICULTURE & COMMERCE COMMISSIONER:
Cindy Hyde-Smith (R)* - (Campaign Site)
Addie Green (D) - Ex-Bolton Town Alderwoman, Retired Electrical Worker & '07/'11 PSC Candidate
Cathy Toole (Reform) - '11 Nominee
STATE INSURANCE COMMISSIONER:
Mike Chaney (R)*
Johnny McLeod (Reform)
---
MISSISSIPPI STATE LEGISLATURE:
State House
State Senate
---
U.S. SENATOR:
Thad Cochran (R)* - (Campaign Site) - Next Election in 2020.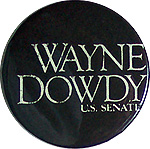 Roger Wicker (R)* - (Campaign Site) - Next Election in 2018.
---
U.S. CONGRESS:
District 1:
Trent Kelly (R)* - (Campaign Site)
District 2:
Bennie Thompson (D)* - (Campaign Site)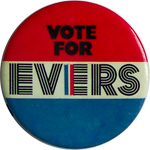 District 3:
Gregg Harper (R)* - (Campaign Site)
District 4:
Steven Palazzo (R)* - (Campaign Site)
Chris McDaniel (R) - State Sen., Attorney, Tea Party Activist & '14 US Sen. Candidate
---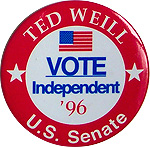 STATE POLITICAL PARTIES:
Constitution Party of Mississippi
Mississippi Democratic Party
Green Party of Mississippi
Justice Party of Mississippi
Libertarian Party of Mississippi
Mississippi Reform Party
Mississippi Republican Party
Socialist Party of Mississippi
---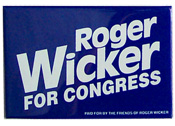 STATE ELECTION OFFICE:
---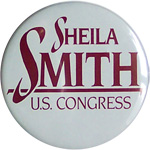 STATE NEWS SOURCES:
Biloxi Sun-Herald
Booneville Democrat
Delta Business Journal
Holly Springs South Reporter
Jackson Clarion-Ledger
Jackson Free Press (Alternative)
Madison County Journal
Magnolia Report
Mississippi Business Journal
Mississippi Link
Natchez Democrat
Neshoba Democrat
Picayune Item
Senatobia Democrat
Tupelo Daily Journal
Vicksburg Post
Y'all Politics Blog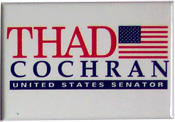 Mississippi Broadcasting Network (PBS)
WLOX TV-13 (ABC - Biloxi)
WCBI TV-4 (CBS - Columbus)
WABG TV-6 (ABC - Greenwood / Greenville)
WAPT TV-16 (ABC - Jackson)
WJTV TV-12 (CBS - Jackson)
WLBT TV-3 (NBC - Jackson)
WTOK TV-11 (ABC - Meridian)
HELP MAKE POLITICS1 COMPLETE!! IF YOU KNOW OF A CANDIDATE MISSING FROM OUR LISTS, PLEASE .