MINNESOTA
Your complete directory of Minnesota candidates for Governor, United State Senator and Congress in the current election cycle ... state political parties ... the official state election office ... and state news sources.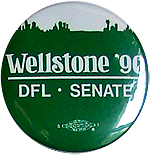 CANDIDATE DIRECTORY LEGEND:
Bold = Active Candidate
Italics = Potential Candidate
* = Incumbent


= Winner
(Incumbent Party Listed First)
Filing Deadline: May 31, 2016
GOP Caucuses: March 1, 2016
Primary: August 9, 2016
This page was last updated on May 8, 2016

---
STATE CONSTITUTIONAL OFFICERS:
GOVERNOR:
[ Mark Dayton (DFL)* - Retiring in 2018. ]
Erin Murphy (DFL) - State House Majority Leader, MN AFL-CIO Board Member & Ex-Nurse
Tina Smith (DFL) - Lt. Governor, Ex-Gubernatorial Aide & Ex-Mayoral Aide
Lori Swanson (DFL) - Attorney General & Ex-State Solicitor General
Next State Constitutional Officer Elections in 2018.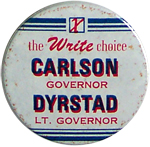 LIEUTENANT GOVERNOR:
Tina Smith (DFL)*
SECRETARY OF STATE:
Steve Simon (DFL)* - (Campaign Site)
ATTORNEY GENERAL:
Lori Swanson (DFL)* - (Campaign Site)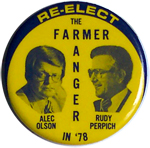 STATE AUDITOR:
Rebecca Otto (DFL)* - (Campaign Site)
---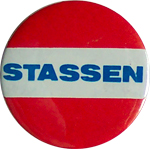 STATE LEGISLATURE:

State House - ( DFL Caucus - Republican Caucus )

State Senate - ( DFL Caucus - Republican Caucus )
---
U.S. SENATOR:
Al Franken (DFL)* - (Campaign Site) - Next Election in 2020.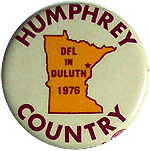 Amy Klobuchar (DFL)* - (Campaign Site) - Next Election in 2018.
---
U.S. CONGRESS:
District 1:
Tim Walz (DFL)* - (Campaign Site)
Jim Hagedorn (R) - Businessman, Ex-Congressional Aide & '14 Nominee
District 2:
[ John Kline (R)* - Retiring in 2016. ]
John Howe (R) - Ex-State Sen., Ex-Red Wing Mayor, Businessman & '14 Sec. of State Candidate
Jason Lewis (R) - Radio Talk Show Host & '90 Nominee
Darlene Miller (R) - Manufacturing Executive
Angie Craig (DFL) - Health Care Executive & Community Activist
Andrew Willmert (Write In) - Software Sales Executive & '14 Candidate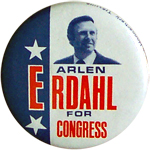 District 3:
Erik Paulsen (R)* - (Campaign Site)
Terri Bonoff (DFL) - State Sen., Ex-Businesswoman & '08 Candidate
District 4:
Betty McCollum (DFL)* - (Campaign Site)
Nikolay Bey (R) - Business Consultant & '12/'14 US Sen. Candidate
Greg Ryan (R) - Plumbing Store Owner
District 5:
Keith Ellison (DFL)* - (Campaign Site)
Gregg Iverson (DFL) - Retired State Employee, Ex-Teacher, USAF Veteran & Frequent Candidate
Frank Drake (R) - Realtor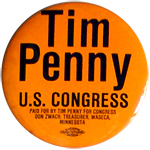 District 6:
Tom Emmer (R)* - (Campaign Site)
A.J. Kern (R) - Tea Party Activist & '10 Sauk Rapids-Rice School Board Candidate
Bob Helland (DFL) - IT Consultant, Ex-State Employee & '14 Sec. of State Nominee
David Snyder (DFL) - Iron Worker, Labor Union Activist & Army Veteran
District 7:
Collin Peterson (DFL)* - (Campaign Site)
Dave Hughes (R) - Instructor Pilot, Retired USAF Officer & Aerospace Engineer
Kevin "Bird" Winge (IP) - Consultant & Ex-Non-Profit Group Executive
District 8:
Rick Nolan (DFL)* - (Campaign Site)
Stewart Mills (R) - Businessman & '14 Nominee
---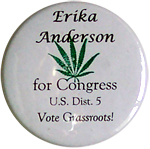 STATE POLITICAL PARTIES:
Communist Party of Minnesota
Constitution Party of Minnesota
Democratic-Farmer-Labor Party (DFL)
Green Party of Minnesota
Independence Party of Minnesota (IP)
Libertarian Party of Minnesota
Republican Party of Minnesota
---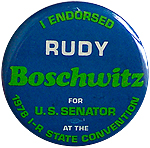 STATE ELECTION OFFICE:
Secretary of State's Office

Campaign Finance & Public Disclosure Board
---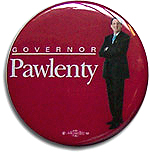 STATE NEWS SOURCES:
Alexandria Echo Press
Annandale Advocate
Austin Daily Herald
Blaine/Spring Lake Park Life
Brainerd Daily Dispatch
Cannon Falls Beacon
Checks & Balances
Coon Rapids Herald
Duluth News-Tribune
Elk River Star News
Grant County Herald
Inside Minnesota Politics
Lake Country Echo / Pine River Journal (Pequot Lakes)
Mankato Free Press
Minneapolis Observer (Alternative)
Minneapolis Star Tribune - (Politics Section)
Minneapolis/St. Paul City Pages (Alternative)
Minnesota Daily (University of Minnesota)
Minnesota Progressive Project
Minnesota Spokesman-Recorder (African-American)
MinnPost.com
Morrison County Record
New Ulm Journal
Northfield Citizens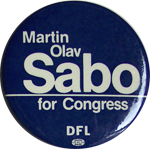 Page 1 Publications (6 Community Newspapers)
Politics in Minnesota
Republican Minnesota
Rochester Post-Bulletin
Southwest Journal (Minneapolis)
St. Paul Legal Ledger
St. Paul Pioneer Press
Sun Newspapers (Minnesota Community Newspaper Chain)
Thisweek Newspapers (Burnsville)
Tyler Tribute
West Central Tribune (Willmar)
Winona Daily News

KSTP TV-5 (ABC - Minneapolis)
Minnesota Public Radio
HELP MAKE POLITICS1 COMPLETE!! IF YOU KNOW OF A CANDIDATE MISSING FROM OUR LISTS, PLEASE .