MASSACHUSETTS
Your complete directory of Massachusetts candidates for Governor, State Cabinet, United State Senator and Congress in the current election cycle ... state political parties ... the official state election office ... and state news sources.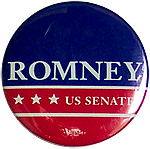 CANDIDATE DIRECTORY LEGEND:
Bold = Active Candidate
Italics = Potential Candidate
* = Incumbent


= Winner
(Incumbent Party Listed First)
Filing Deadline (Partisan Candidates): May 10, 2016
Filing Deadline (Independents): August 2, 2016
Primary: September 8, 2016
This page was last updated on September 27, 2016

---
STATE CONSTITUTIONAL OFFICERS:
GOVERNOR:
Charlie Baker (R)* - (Campaign Site)
Joe Avellone (D) - Ex-Wellesley Selectman, Surgeon, Health Care Executive & '14 Candidate
Seth Moulton (D) - Congressman, Ex-Businessman & Iraq War Veteran
Dan Wolf (D) - State Sen., Cape Air Founder/CEO & Pilot
Next State Constitutional Officer Elections in 2018.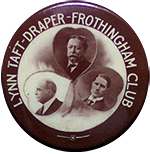 LIEUTENANT GOVERNOR:
Karyn Polito (R)*
ATTORNEY GENERAL:
Maura Healey (D)* - (Campaign Site)
SECRETARY OF THE COMMONWEALTH:
Bill Galvin (D)* - (Campaign Site)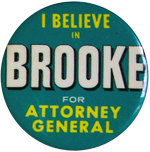 STATE TREASURER & RECEIVER-GENERAL:
Deb Goldberg (D)* - (Campaign Site)
STATE AUDITOR:
Suzanne Bump (D)* - (Campaign Site)
---
GENERAL COURT OF MASSACHUSETTS
(STATE LEGISLATURE):
State House
State Senate
---
U.S. SENATOR:
Ed Markey (D)* - (Campaign Site) - Next Election in 2020.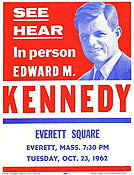 Elizabeth Warren (D)* - (Campaign Site) - Next Election in 2018.
Curt Schillng (R) - Retired MLB Baseball Player
---
U.S. CONGRESS:
District 1:
Richard Neal (D)* - (Campaign Site)
Thomas Simmons (Libertarian) - College Professor, Economist & USCG Auxiliarist
Frederick "Fritz" Mayock (Independent) - Residential Appraiser
District 2:
Jim McGovern (D)* - (Campaign Site)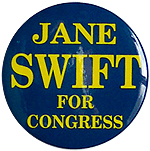 District 3:
Niki Tsongas (D)* - (Campaign Site)
Ann Wofford (R) - Chemical Engineer & '14 Nominee
District 4:
Joe Kennedy III (D)* - (Campaign Site)
Dave Rosa (R) - Iraq War Veteran, Ex-Dighton Parks Commissioner & Frequent Candidate
District 5:
Katherine Clark (D)* - (Campaign Site)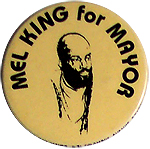 District 6:
Seith Moulton (D)* - (Campaign Site)
District 7:
Mike Capuano (D)* - (Campaign Site)
Philip Mitza (Constitution/Write-In) - Minister, Conservative Activist & '15 Somerville Mayor Candidate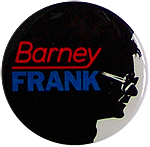 District 8:
Stephen Lynch (D)* - (Campaign Site)
Bill Burke (R) - Businessman, Ex-Computer Programmer & Ex-Laborer
District 9:
Bill Keating (D)* - (Campaign Site)
Mark Alliegro (R) - Biologist, Tea Party Activist & '14 Candidate
Chris Cataldo (Independent) - Banker
Paul Harrington (Independent)
Anna Grace Raduc (Independent) - Retail Merchandiser, Ex-Social Worker & '15 State Sen. Candidate
---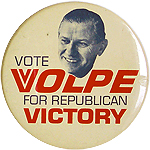 STATE POLITICAL PARTIES:
Constitution Party of Massachusetts
Massachusetts Democratic Party
Massachusetts Green-Rainbow Party
Libertarian Party of Massachusetts
Massachusetts Republican Party
United Independent Party
---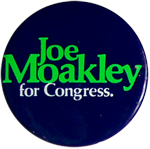 STATE ELECTION OFFICE:
Secretary of the Commonwealth's Office
---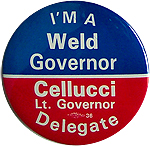 STATE NEWS SOURCES:
Athol Daily News
Bay Windows (LGBT)
Berkshire Eagle (Pittsfield)
Blue Mass. Group (Liberal)
Boston Globe
Boston Herald
Boston Jewish Advocate
Boston University Daily Free Press
Canton Citizen
Cape Cod Times
Dorchester Reporter
Eastern Massachusetts TownOnline.com
Everett Independent
Fall River Herald News
Fitchburg Sentinel & Enterprise
Gloucester Daily Times
Haverhill Gazette
Holden Landmark
Lawrence Eagle-Tribune
Lowell Sun
Massachusetts News (Conservative)
Massachusetts Voter Information Page
Mass Resource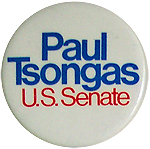 Nantucket Beacon
New Bedford Standard-Times
Newburyport Daily News
NewtonGOP.com (Conservative)
New England Cable News
North Adams Transcript
Northampton Daily Hampshire Gazette
Plymouth SouthOfBoston.com
Provincetown Advocate
Rainbow Times (LGBT)
Red Mass Group (GOP)
Salem Evening News
South Boston Online
Springfield MassLive.com
Taunton Gazette
Waltham Daily News Tribune
WBZ-TV (CBS - Boston)
WCVB-TV (ABC - Boston)
WHDH-TV (NBC - Boston)
Worcester Magazine (Alternative)
Worcester Telegram & Gazette
02133.org (MassINC/State House News Service)
HELP MAKE POLITICS1 COMPLETE!! IF YOU KNOW OF A CANDIDATE MISSING FROM OUR LISTS, PLEASE .