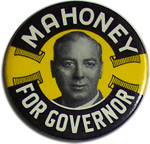 HEADLINE. Sample story/editorial by Ron inserted here ... Both the Washington Post and Baltimore Sun have reported on the very thin GOP bench of potential challengers next year against Governor Martin O'Malley (D). The top choice of GOP leaders is clearly former Governor Bob Ehrlich (R), who was defeated by O'Malley in 2006. The leading backup GOP candidate appears to be businessman and former Ehrlich Cabinet Secretary Larry Hogan Jr. "I was flattered to even be mentioned as a potential candidate but I am pushing for Bob Ehrlich to run for Governor. I think he should run and that he will run," emailed Hogan to Politics1. However, as a side note, Hogan does appear to be making more public political appearances around the state in recent days. Some Republicans are unsure of Ehrlich seeking a rematch, believing he would have already announced if he was really committed to making the 2010 race.
Daily Report by Ron Gunzburger - 07.17.09


Premier Ad. Click here to learn about premier ad placements on Politics1.
JOIN THE POLITICS1
FACEBOOK GROUP:


---
Keep In Touch:
Add Ron to Your Friends List!
Ron Gunzburger's Profile

Create Your Badge
---

Check our Politics1
on your mobile phone:
m.politics1.com
---
BLOG ARCHIVE:

July 2009
June 2009
May 2009
April 2009
March 16-31, 2009
March 1-15, 2009
February 16-28, 2009
February 1-15, 2009
January 2009
December 2008
November 16-30, 2008
November 1-15, 2008
MORE BLOG ARCHIVES
---
POLITICAL BLOG ROLL:
KINDA NEUTRAL:
ABC News: Politics
CNN: Political Ticker
CQ Politics
MSNBC: First Read
Pollster.com
PolitiFact.com
The Hill
Rothenberg Pol. Report
Stateline.org
Governing.com
Hotline On Call
Hotline's Blogometer
The Politico
WatchBlog
Jake Tapper
The Plum Line
FactCheck.org
Marc Ambinder
WSJ: Best of the Web
D.C.'s Political Report
Political Wire
Larry Sabato
James Kotecki
Washington Post
Washington Times
PressThink
PoliticsTV
Electoral-Vote.com
US News & World Report
Time Magazine
Newsweek
Five-Thirty-Eight
The Daily Beast
Politics-Line
Vot3r.com
memeorandum
Campaign Circus
Politizine.com
Foreign Policy Watch
Veto Corleone
Ken Rudin
The Consumerist
Media Bistro
DEM/LEFT:
DNC Blog
DCCC Blog
DSCC Blog
DailyKos
Lefty Blogs
Talking Points Memo
TPM Cafe
The Raw Story
DownWithTyranny!
Democracy for America
Senate Guru
Swing State Project
Guerrilla News Network
DMI Blog
DemConWatch
Campaign Diaries
Fishbowl America
Mother Jones
Frameshop
The New Argument
Democratic Strategist
Think Progress
AmericaBlog.com
Amer Prospect: Tapped
Huffington Post
BAG News Notes
Eric Alterman
FishBowl DC
Fired Up! America
TalkLeft
TNR: The Plank
ZNet
Joe Trippi
Media Matters
Juan Cole
Wonkette
MyDD
Credo Action
Foolocracy
Crooks & Liars
Mathew Gross
Progressive Dems: Blog
Eschaton
Off the Kuff
Tom Tomorrow
The Washington Note
Agonist
TruthOut
Liberal Oasis
Firedoglake
The Homo Politico
Good As You
All Spin Zone
Down With Tyranny
BuzzFlash
Taylor Marsh
Brad Blog
Nation-Building
TruthDig
Dem Underground
Open Left
Rod 2.0
Pam's House Blend
Bad Attitudes
GoLeft.tv
at-Largely
The American Street
BlogActive
GOP/RIGHT:
RNC (GOP.com)
NRCC Blog
NRSC Blog
Club for Growth
TownHall.com
Real Clear Politics
SayfieNews.com
Mickey Kaus
Virginia Postrel
RedState
WSJ Opinion Journal
Free Republic
Instapundit
Drudge Report
Pajamas Media
Hugh Hewitt
Daniel Drezner
News Busters
Daily Pundit
Extreme Mortman
NRO: The Corner
NRO: Campaign Spot
Reason: Hit & Run
Outside the Beltway
Little Green Footballs
World Mag Blog
Right Wing News
Right Pundits
Volokh Conspiracy
Brothers Judd
David Frum
Save the GOP
Enter Stage Right
PoliPundit
Power Line
The Next Right
Hedgehog Report
Right Voices
Right Bias
Booker Rising
Conservative Grapevine
Don Singleton
StoneZone
Diggers Realm
OTHER:
Ballot Access News
Ballot Box News
Indep. Political Report
ThirdPartyWatch.com
Kn@ppster
Green Party Watch
News for Greens
Greens for Greens
Infoshop News
---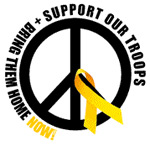 ---
For those who would like to track Politics1 with a newsreader, we publish a RSS feed:

---