IDAHO
Your complete directory of Idaho candidates for Governor, United State Senator and Congress in the current election cycle ... state political parties ... the official state election office ... and state news sources.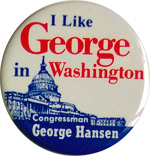 CANDIDATE DIRECTORY LEGEND:
Bold = Active Candidate
Italics = Potential Candidate
* = Incumbent


= Election Winner
(Incumbent Party Listed First)
Filing Deadline: March 14, 2014
Filing Deadline (Write-In Candidates): June 13, 2014
Primary: May 20, 2014
This page was last updated on December 3, 2013

---
STATE CONSTITUTIONAL OFFICERS:
GOVERNOR:
C.L. "Butch" Otter (R)* - (Campaign Site)
Russ Fulcher (R) - State Sen. & Realtor
A.J. Balukoff (D) - Boise School Board President, Hotel Owner & Accountant
Pro-Life Richardson (Independent) - Farmer, Pro-Life Activist & Frequent Candidate
Next State Constitutional Officer Elections in 2014.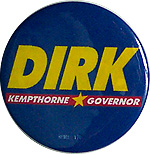 LIEUTENANT GOVERNOR:
Brad Little (R)* - (Campaign Site)
SECRETARY OF STATE:
[ Ben Ysursa (R)* - Retiring in 2014. ]
Lawerence Denney (R) - Ex-State House Speaker, Farmer, Firefighter & Vietnam War Veteran
Phil McGrane (R) - Ada County Chief Deputy Clerk
Mitch Toryanski (R) - Ex-State Sen., Ex-Idaho National Guard Inspector General & Attorney
Holli High Woodings (D) - State Rep.
STATE CONTROLLER:
Brandon Woolf (R)*
Todd Hatfield (R) - Businessman, Accountant, Rancher, Tea Party Activist & '10 Candidate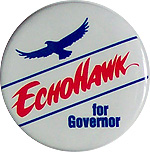 STATE TREASURER:
Ron Crane (R)*
ATTORNEY GENERAL:
Lawrence Wasden (R)* - (Campaign Site)
SUPERINTENDENT OF PUBLIC INSTRUCTION:
Tom Luna (R)* - (Campaign Site)
Steve Thayn (R) - State Sen., Ex-State Rep. & Dairy Farmer
---
STATE LEGISLATURE:
State House
State Senate
---
U.S. SENATOR:
Jim Risch (R)* - Next Election in 2014.

Mike Crapo (R)* - (Campaign Site) - Next Election in 2016.
---
U.S. CONGRESS:
District 1:
Raúl Labrador (R)* - (Campaign Site)
Shirley Ringo (D) - State Rep. & Retired Teacher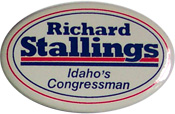 District 2:
Mike Simpson (R)* - (Campaign Site)
Bryan Smith (R) - Attorney
---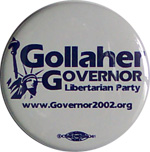 STATE POLITICAL PARTIES:
Constitution Party of Idaho
Idaho Democratic Party
Green Party of Idaho
Libertarian Party of Idaho
Republican Party of Idaho
---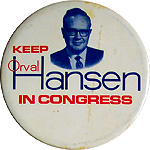 STATE ELECTION OFFICE:
---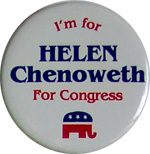 STATE NEWS SOURCES:
Burley South Idaho Press
Challis Messenger
Coeur d'Alene Press
Eye on Boise
43rd State Blues (Liberal)
Idaho Falls Post Register
Idaho Mountain Express (Ketchum / Sun Valley)
Idaho Press Tribune (Nampa)
Idaho Public Television (PBS)
Idaho State Journal (Pocatello)
Idaho Statesman (Boise)
Idaho Unido (Spanish)
Island Park News
KBCI TV-2 (CBS - Boise)
KIDK TV-3 (CBS - Idaho Falls)
KIFI TV-8 (ABC - Idaho Falls)
KTVB TV-7 (NBC - Boise)
Lewiston Tribune
Montpelier News-Examiner
Mountain Goat Report
Moscow - Pullman Daily News
New West (Boise)
Red State Rebels (Liberal)
RuralNorthwest.com (Bonners Ferry)
Twin Falls Times-News
Wood River Journal (Blaine County)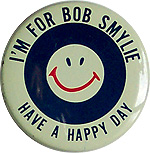 HELP MAKE POLITICS1 COMPLETE!! IF YOU KNOW OF A CANDIDATE MISSING FROM OUR LISTS, PLEASE .