HAWAII
Your complete directory of Hawaii candidates for Governor, United State Senator and Congress in the current election cycle ... state political parties ... the official state election office ... and state news sources.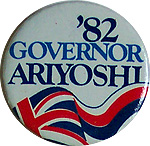 ELECTION CALENDAR:
Filing Deadline: June 5, 2018
Primary: August 11, 2018
CANDIDATE DIRECTORY LEGEND:
Bold = Active Candidate
Italics = Potential Candidate
* = Incumbent
= Winner
(Incumbent Party Listed First)
This page was last updated on November 10, 2018
---
STATE CONSTITUTIONAL OFFICERS:
GOVERNOR:
(Note: Governor & Lt. Governor candidates run together on tickets in the General Election.)
David Ige (D)* - (Campaign Site)
Next Gubernatorial Election in 2022.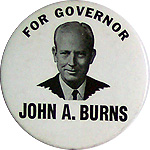 LIEUTENANT GOVERNOR:
[ Doug Chin (D)* - Lost Primary for Congress in 2018. ]


Josh Green (D) - State Sen. & Physician
---
STATE LEGISLATURE:

State House

State Senate
---
U.S. SENATOR:
Brian Schatz (D)* - (Campaign Site) - Next Election in 2022.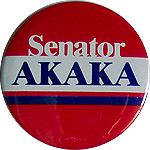 Mazie Hirono (D)* - (Campaign Site) - Next Election in 2024.
---
U.S. CONGRESS:
District 1:
[ Colleen Hanabusa (D)* - Lost Primary for Governor in 2018. ]


Ed Case (D) - Ex-Congressman, Ex-State House Majority Leader, Attorney & Frequent Candidate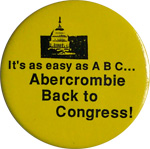 District 2:
Tulsi Gabbard (D)* - (Campaign Site)
---
STATE POLITICAL PARTIES: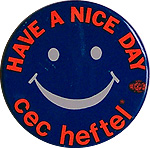 Constitution Party of Hawaii
Democratic Party of Hawaii
Hawaii Green Party
Independent Party of Hawaii
Libertarian Party of Hawaii
Republican Party of Hawaii
---
STATE ELECTION OFFICE: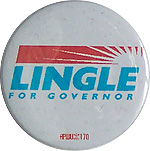 ---
STATE NEWS SOURCES: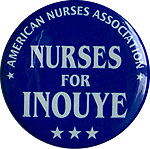 Civil Beat
Haleakala Times (Maui)
Hawaii Business Magazine
Hawai'i Free Press (Conservative)
Hawaii Globe
HawaiiNews.com
Hawaii Reporter
Hilo Hawaii Tribune Herald
Honolulu Magazine
Honolulu Star-Advertiser
Honolulu Weekly (Alternative)
Island Business Magazine
Kaleo o Ko'olauloa (Oahu)
Kauai Garden Island News
Lahaina News
KHNL TV-8 (NBC - Honolulu)
KITV TV-4 (ABC - Honolulu)
Maui Community Television / Akaku
Maui News
Maui Time Weekly (Alternative)
Pacific News Net
Pacific Islands Report
West Hawaii Today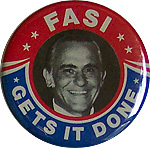 HELP MAKE POLITICS1 COMPLETE!! IF YOU KNOW OF A CANDIDATE MISSING FROM OUR LISTS, PLEASE .