DELAWARE
Your complete directory of Delaware candidates for Governor, State Cabinet, United State Senator and Congress in the current election cycle ... state political parties ... the official state election office ... and state news sources.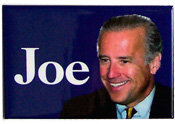 CANDIDATE DIRECTORY LEGEND:
Bold = Active Candidate
Italics = Potential Candidate
* = Incumbent


= Election Winner
(Incumbent Party Listed First)
State Party Nominating Conventions: May 2016
Filing Deadline (D/R): July 12, 2016
Filing Deadline (Others): September 1, 2016
State Primary: September 13, 2016
This page was last updated on September 27, 2016

---
STATE CONSTITUTIONAL OFFICERS:
2016 Elections:
GOVERNOR:
[ Jack Markell (D)* - Term-Limited in 2016. ]
John Carney (D) - Congressman, Ex-Lt. Governor, Ex-State Finance Secretary & '08 Candidate
Colin Bonini (R) - State Sen., Salesman & '10 State Treasurer Nominee
Andy Goff (Green) - Computer Consultant, Ex-Manufacturing Executive & '12/'14 US Sen. Nominee
Sean Goward (Libertarian) - Shipping Logistics Coordinator & USAF Veteran
Benjamin Hollinger (Write-In)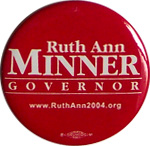 LIEUTENANT GOVERNOR:
[ VACANT ]
Bethany Hall-Long (D) - State Sen., Ex-State Rep. & Nurse
La Mar Gunn (R) - Financial Advisor & '14 Kent County Recorder of Deeds Candidate
STATE INSURANCE COMMISSIONER:
[ Karen Weldin Stewart (D)* - Lost Primary for Renomination in 2016. ]
Trinidad Navarro (D) - New Castle County Sheriff & Ex-Police Officer
Jeff Cragg (R) - Mailbox Store Owner, Ex-Insurance Executive, GOP Activist & '12 Gov. Nominee
---
2018 Elections:
ATTORNEY GENERAL:
Matt Denn (D)* - (Campaign Site)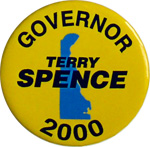 STATE TREASURER:
Ken Sampler (R)* - (Campaign Site)
STATE AUDITOR:
Tom Wagner (R)* - (Campaign Site)
Jason Hortiz (D) - Bank Manager & '14 State Rep. Nominee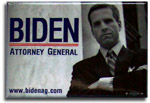 ---
GENERAL ASSEMBLY:
State House
State Senate
---
U.S. SENATOR:
Tom Carper (D)* - (Campaign Site) - Next Election in 2018.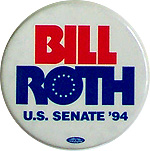 Chris Coons (D)* - (Campaign Site) - Next Election in 2020.
---
U.S. CONGRESS:
At Large:
[ John Carney (D)* - Candidate for Governor in 2016. ]
Lisa Blunt Rochester (D) - Ex-State Labor Secretary & Management Consultant
Hans Reigle (R) - Ex-Wyoming Mayor, Retired USAF Officer, GOP Activist & '10 State Rep. Nominee
Mark Perri (Green) - Chemical Engineer, Environmental Activist & '12 Gov. Nominee
Scott Gesty (Libertarian) - Investment Banker, Accountant & '12/'14 Nominee
Robert Franz III (Write-In) - Swim Instructor & Community Mental Health Activist
Rachelle Linney (Write-in)
Campbell Smith (Write-In)
Scott Walker (Write-In) - Horticulturalist & Real Estate Investor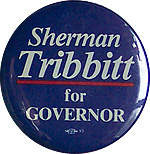 ---
STATE POLITICAL PARTIES:
Constitution Party of Delaware
Delaware Democratic Party
Green Party of Delaware
Independent Party of Delaware
Libertarian Party of Delaware
Delaware Republican Party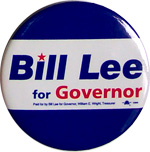 ---
STATE ELECTION OFFICE:
---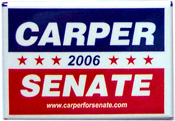 STATE NEWS SOURCES:
PRINT MEDIA:
Delaware Coast Press & Wave
Delaware State News
DelmarvaNow.com
Dover Post
Lewes Cape Gazette
Middletown Transcript
Milford Beacon
Newark Post
Smyrna/Clayton Sun-Times
Sussex Countian
Wilmington News-Journal

BROADCAST MEDIA:
WBOC TV-16 (Delmarva)
WDEL Radio AM 1150 (Wilmington)
WDOV Radio AM 1410 (Dover)
WGMD Radio FM 92.7 (Rehoboth Beach)
WILM Radio AM 1450 (Wilmington)
WMDT TV-47 (ABC - Delmarva)

POLITICAL BLOGS:
Delaware Grapevine
Delaware Liberal
Delaware Politics
Green Delaware
HELP MAKE POLITICS1 COMPLETE!! IF YOU KNOW OF A CANDIDATE MISSING FROM OUR LISTS, PLEASE .