The Politics1 Bookstore
MODERN PRESIDENTS:
| | |
| --- | --- |
| | Ambling Into History by Frank Bruni (2002). This book -- published in the aftermath of the 9-11 attacks -- was written by New York Times political reporter Frank Bruni. Bruni covered Bush during the 2000 campaign, and subsequently at the White House, and had a lengthy period of time to get to observe and know the President first-hand. What comes out -- considering how critical the NYT (and Bruni himself) normally are -- is, surprisingly, a very balanced, sensitive (and generally positive) portrait of Bush. The book presents the stories in a informal, anectdotal way, and makes for a breezy read. He explains how the small things may tell as much about Bush as the big things. Finally, he explains how and why he believes Bush rose to "real leadership" in the aftermath of the terrorist attacks. You may not learn a lot about his political development, but you'll get a much better appreciation of Bush "the person." Price: $12.95. Paperback. |
| | The Right Man: The Surprise Presidency of George W. Bush by David Frum (2003). This is the first "insider account" to come from a Bush Administration official (of course, it caused him to get blacklisted by the Bush folks for giving away inside secrets). Frum -- the White House speechwriter who coined the famous "Axis of Evil" phrase -- wrote a very pro-Bush account of the President he very much admires. Don't expect objectivity, as Frum is a partisan. He writes that Bush is "a good man who is not a weak man. He is impatient, quick to anger; sometimes glib, even dogmatic, often uncurious, and as a result ill-informed ... [but] outweighing the faults are his virtues: decency, honesty, rectitude, courage, and tenacity." He especially admires Bush's leadership as our war-time Commander-in-Chief. Price: $14.95. Your Price: $10.17 (You Save 32%)! Paperback. |
| | My Life by Bill Clinton (2004). President Clinton penned this massive (1,008 page) autobiography of his political career. The book offer many fascinating and exclusive perspectives of key points in his life and his eight years as President. And, like the man himself, the book can also get a bit longwinded at times (but you can just skip ahead a few pages whenever that happens). The New York Times described the book as "part policy primer, part 12-step confessional, part stump speech and part Presidential archive." Most critics agreed that the two best parts of the book were the sections covering his childhood and the Lewinsky affair/Impeachment. While he certainly whitewashed many incidents in his political career, so does every other politician who pens a political memoir. All in all, this is one of the better Presidential autobiographies. List: $35.00. Your Price: $21.00 (You Save 40%)! Paperback. |
| | The Natural: The Misunderstood Presidency of Bill Clinton by Joe Klein (2002). Klein -- a national news reporter best known as the "Anonymous" author of the hit novel Primary Colors -- is an unabashed Clinton fan. Here he offers a nonfictional take on Clinton, whom he describes as both "the most talented politician of his generation" and "the most compelling." Klein is at once disappointed by Clinton's failure to achieve greatness, but also a defender of what Clinton did do. He can be harsh about Clinton's personal shortcomings -- yet he also credits Clinton with running "a serious, substantive presidency" whose chief success was dragging "Washington toward a recognition that a revised form of government activism might be appropriate in the anarchy of an instant economy." This book is an honest liberal's best effort to explain eight controversial years. Readers who supported Clinton will discover new insights into why he didn't accomplish more -- and those who opposed him will gain a sharper understanding of why he remained so popular with the public. List: $14.00. Your Price: $11.20 (You Save 20%)! Paperback. |
| | George Bush: The Life of a Lone Star Yankee by Herbert S. Parmet (1997). President George H.W. Bush -- the first President Bush -- always vowed that he would never write an autobiography. Instead, Bush fully and candidly cooperated with the author in the preparation of this book. The cooperation made for a very balanced -- the good and the bad -- and well-researched book. A truly insightful look at President Bush's life as a Yale student, youngest combat pilot in Navy history, millionaire Texas oil man, Congressman, twice losing candidate for US Senate, Republican National Chairman, Ambassador to the United Nations, Ambassador to China, C.I.A. Director, candidate for President in 1980, Vice President, President, and unsuccessful candidate for re-election in 1992. A great book -- and it may also help you better understand his political sons. List: $29.95. Paperback |
| | Dutch: A Memoir of Ronald Reagan by Edmund Morris (1999). This controversial, authorized biography of the late President Reagan was years in the making. Pulitzer Prize winning biographer Morris was granted unprecedented access to the Reagan family and the Reagan White House for the preparation of this work. The biggest item of controversy was Morris' decision to add a fictionalized version of himself into the story as a voyeur-like character who has known Reagan since childhood (note: he also added an imaginary gossip columnist who makes snide comments on Reagan's career). Reagan's sons Michael and Ron praised this book -- while Reagan daughter Maureen and numerous Reagan partisans bashed the book as a disappointment because it characterized Reagan as boring, ignorant and shallow in his personal life. Still, Morris is a Reagan admirer who ultimately praises Reagan as one of our greatest Presidents for his leadership and for helping to end the threat of world communism. Patti Reagan and Ron Reagan both praised this book as having accurately captured their father and helping them to better understand him, while Michael Reagan said he had mixed views about the book. A fascinating read -- regardless what you think of Reagan or of the questionable writing style Morris employed here. List: $16.95. Your Price: $11.53 (You Save 32%)! Paperback. |
| | The Unfinished Presidency: Jimmy Carter's Journey Beyond the White House by Douglas Brinkley (1998). This is a story of public redemption -- the story of how President Carter left the White House highly unpopular and, over time, steadily rehabilitated his public image by being seen as a "good Ex-President." Many Americans admire Carter for his charity work building homes in the United States with the group Habitat for Humanity. He is also known and respected internationally for attempting to negotiate peace in world trouble spots such as Haiti, North Korea, and the Middle East. This book tries to place Carter's post-presidency activities into context with his devout religious beliefs and public life before his 1980 defeat. This insightful book includes the story of how Carter worked relentlessly to undermine President Bush in the days leading up to the Persian Gulf War, as well as Carter's difficult relations with President Clinton. List: $18.00. Your Price: $12.24 (You Save 32%)! Paperback. |
THE 2008 PRESIDENTIAL HOPEFULS:
| | |
| --- | --- |
| | From Father to Son: A Private Life in the Public Eye by Evan Bayh (2003) - US Senator Evan Bayh used to this book to write about the political tradition in the Bayh family that ran from his father to himself. Bayh recounts his life in the national spotlight with affection and candor. He covered all the highlights of his ongoing career in government: from his father's US Senate campaigns and a sleep-over in the Lincoln Bedroom during the Johnson Administration, to delivering the Keynote address at the 1996 Convention (a moment he shared with his young twin sons). Bayh also used the book to promote a piece of legislation in Congress he touts as "The Responsible Fatherhood Act." This book never received much attention and showed up in few bookstores - but you can find it online. List: $24.99. Your Price: $21.24 (You Save 15%). |
| | Living History by Hillary Rodham Clinton (2003). Former First Lady Hillary Clinton's memoirs are a candid look back at her eight years in the White House. Considering the huge price of the advance paid to Mrs. Clinton, she delivered on what the publisher's wanted: insider details about just about everything and a national bestseller. She recounts her failed fight for health care reform, her (and her husband's) long-running fight with conservative opponents (what HRC had then dubbed the "vast rightwing conspiracy"), and details of the Lewinsky scandal and the impeachment. She writes about the hurt she felt by her husband's betrayal -- and the estrangement between the two for a lengthy period of time afterwards. This book adds a new understanding of the Clinton White House from the inside. Of course, if she is elected President, then this will be the memoirs of the "Clinton 42" White House -- and HRC will get to take another stab a writing the memoirs of the "Clinton 44" Administration sometime in the future. List: $16.00. Your Price: $11.20 (You Save 30%)! Paperback. |
| | Four Trials by John Edwards (2003). Unlike some trial lawyers who go into politics, Edwards is never one to play down his past. Following that instinct, Edwards has styled his official Presidential campaign memoir as an account of four of his past courtroom experiences. In the book, Edwards tries to present a Clintonian empathy for "regular folks" (a phrase Edwards likes) and paints endearing portraits of the victims he represented in medical malpractice and personal injury lawsuits. He also displays a keen understanding of the psychology of a jury, which he calls "a microcosm of democracy." Edwards weaves in recollections of his youth as the son of a working-class mill worker, his rise to prominence as a trial lawyer, and his dedicated family life (and the death of his son in a car accident). In fact, Edwards devotes so much attention to his trial lawyer years that he devotes almost none to his term in the US Senate. Although it was intended to come off like a courtroom drama, the book is chiefly of interest for the way it manifests Edwards's strategy to present himself as an advocate for the downtrodden. This book is useful for getting a good understanding of the 2004 VP nominee. List: $24.00. Your Price: $16.32 (You Save 32%)! |
| | A Call to Service: My Vision for a Better America by John Kerry (2003). To use a favorite Kerry '04 campaign tag line, Senator Kerry uses to book to set forth his life story and explain why he is "The Real Deal" that so many others try to claim as their own. Before Kerry lays out his positions on everything from education reform to health care, foreign policy and civil liberties, he discusses his candidacy in the context of his calling to public service, hitting on the themes of finding common ground and restoring America's promise. Kerry's belief in service strongly shapes the campaign platform, as in his suggestion that community service should become a requirement for high school graduation. Kerry's autobiographical story is somewhat muted here, serving as "background music to the main theme of my life right now." Still, he frequently references experiences from his past as guides to his views on current issues. This book -- which was certainly intended as Kerry's authorized "campaign book" -- helps give the reader a good understanding of the man and his ideas. List: $24.95. Your Price: $9.98 (You Save 60%)! |
| | The Candidate: Behind John Kerry's Remarkable Run for the White House by Paul Alexander (2004). This book is described as an "all-access pass to the inner workings of the Kerry campaign, the grooming of the candidate, and how decisions get made and who will be making them in the run up to the November election." Alexander was given extensive, behind-the-scenes access to Kerry, his wife, campaign manager Mary Beth Cahill and others. Clearly, the Kerry camp felt a high level of comfort and trust with Alexander -- and he did not betray that trust. There really aren't many "secrets" revealed, but it does give you an idea of how methodical Kerry is in his thinking and decision-making -- and the major role Cahill plays in day-to-day decisions. You'll read of early stumbles, the November 2003 firing of Kerry's first campaign manager, the great disdain the Kerry crew had for the Howard Dean campaign, and the re-tooling that brought him back from the brink of defeat to victory in Iowa (and, ultimately, the Presidential nomination). The book also contains a lot of passages that clearly contain Kerry's personal thoughts about events as they unfolded. It's a quick read, has interesting tidbits, and will be of interest to Kerry supporters. However, it was not a particularly critical look at Kerry because the author is clearly an admirer of his (much like Karen Hughes' book -- Ten Minutes from Normal -- that similarly fawned over President Bush). List: $23.95. Your Price: $9.58 (You Save 60%)! |
GENERAL POLITICS & CAMPAIGNS:
| | |
| --- | --- |
| | Winning Campaigns Online: Strategies for Candidates and Causes - by Emilienne Ireland and Phil Nash (2nd Edition - 2001). If you're either a candidate for office or are helping a candidate to run for office, you need to read this great book. The authors of this book know what they're writing about because they've been responsible for award-winning campaign web sites and Internet fundraising for a broad array of state and federal candidates (and causes) across the political spectrum, from Dick Gephardt's political campaign to John McCain's national campaign for gun safety. Frankly, even a total Internet idiot could follow the easily understandable road map in this book to create an effective web presence for a campaign. The book covers everything from using the site to convey your message (or a negative message), recruiting volunteers, online fundraising, database solutions, budget considerations, GOTV activities, e-newsletters, site maintenance, blunders to avoid ... and lots more. Highly recommended! List: $24.95. Price: $21.21 (You Save 15%)!. Paperback. |
| | The Almanac of American Politics 2006 by Michael Barone (2005). First published in 1972, this bi-annual political almanac gets better every year. The Washington Post calls it "indispensable." George Will calls it -- correctly -- "the bible of American politics." NBC's Tim Russert said this book is "the ultimate guide for political junkies." This is the book you will always find on every desk inside the Beltway. Detailed profiles and pictures of all 535 US Senators and Congressmen & the 50 governors. Special interest group ratings. Updated district maps. Voting trends and all of the 2004 election results. Insightful analysis -- and weighing in at a whopping 1,800 pages. Political predictions by veteran pundit Charlie Cook on every House, US Senate and gubernatorial race in the nation. If you only buy one political reference book -- make sure it is the Almanac of American Politics. Price: $69.95. Your Price: $44.07 (You Save 37%)! Paperback. |
| | Blinded by the Right: The Conscience of an Ex-Conservative by David Brock (2002). A warning: liberals will LOVE this book and conservatives will hate ... and there is no guarantee that anything in this book is true. Brock, who made his name as a conservative journalist, is best known for calling Anita Hill "a little bit nutty and a little bit slutty." Brock -- who admits he lied in his past reporting for conservative publications -- now claims it is the right who are unhinged and cannot be trusted. He absolves Hill and bashed conservatives as a "right-wing sleaze machine." The book is written in the same style of madcap character assassinations that made him famous. At times, it is tremendously heavy-handed (every conservative is desacribed as gap-toothed or fat or acne-marked or unkempt or obnoxious ... and every liberal is now ascribed saintly looks and manners). Is this book true, or is it just Brock's latest lie intended to keep money flowing into his pockets. Read it and decide for yourself. No matter your ideology, you're likely to find the author somewhat revolting -- yet irresistibly fascinating (like the way folks slow and look at a bad car wreck). List: $15.00. Your Price: $10.20 (You Save 32%)! Paperback. |
| | Losers: The Road to Everyplace but the White House by Michael Lewis (1997, with a 2000 Afterword). Sadly, this is one of the funniest books ever published on the pursuit of the Presidency. Sadly ...because this details the way we really select our Presidents. A behind the scenes look at the 1996 Presidential hopefuls. Lewis is able to make some insightful, damning, and often hysterically funny observations. The reporting technique is eccentric -- who else would spend so much time with GOP dark horse candidate Morry Taylor, a rich man who ran for president in what largely amounted to a vanity campaign -- but it works. Why focus on the underdogs? Because, Lewis maintains, they are the only candidates who offer any new ideas. Lewis wrote a very good book that could be shelved under both humor and politics. This book -- formerly named Trail Fever -- now includes a new 2000 Afterword by the author. List: $14.00. Your Price: $11.20 (You Save 20%)! Paperback. |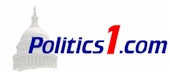 The Presidency | P2004 Race | The States | Calendar
Political Parties | News Links | Issues | Job Bank | Issues | FAQ
Campaign Products & Services | Campaign Buttons | Bookstore | About Us | E-Mail
© 1997-2004 by Ron Gunzburger. All rights reserved.