ARIZONA
Your complete directory of Arizona candidates for Governor, State Cabinet, United State Senator and Congress in the current election cycle ... state political parties ... the official state election office ... and state news sources.
"For the political junkie, there are plenty of sites that dig as deep into politics as anyone would want to go. [One] of the better clearinghouse sites where people can find links to almost every political site is Politics1." -- Arizona Republic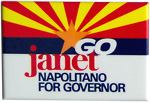 CANDIDATE DIRECTORY LEGEND:
Bold = Active Candidate
Italics = Potential Candidate
* = Incumbent


= Election Winner
(Incumbent Party Listed First)
Filing Deadline: June 1, 2016
Filing Deadline for Write-In Candidates: July 21, 2016 (Primary) and September 29, 2016 (General)
Primary: August 30, 2016
This page was last updated on April 13, 2015

---
STATE CONSTITUTIONAL OFFICERS:
GOVERNOR:
Doug Ducey (R)* - (Campaign Site)
Next State Constitutional Officer Elections in 2018.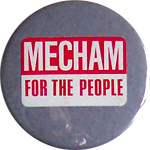 SECRETARY OF STATE:
Michele Reagan (R)* - (Campaign Site)
ATTORNEY GENERAL:
Mark Brnovich (R)* - (Campaign Site)
STATE TREASURER:
Jeff DeWit (R)* - (Campaign Site)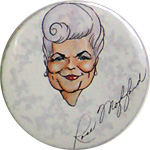 SUPERINTENDENT OF PUBLIC INSTRUCTION:
Diane Douglas (R)* - (Campaign Site)
STATE MINE INSPECTOR:
Joe Hart (R)*
---
STATE LEGISLATURE:
State House
State Senate
---
U.S. SENATOR:
John McCain (R)* - (Campaign Site)
Alex Meluskey (R) - Graphic Designer, Printing Company Owner & Conservative Activist
Kelli Ward (R) - State Sen. & Physician
Fred DuVal (D) - State University Regent, Businessman, Ex-DNC Member & '14 Gov. Nominee
J.L. Mealer (Independent) - Businessman, Engineer, '14 Gov. Candidate & '12 Presidential Candidate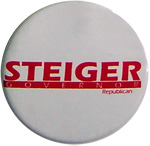 Jeff Flake (R)* - (Campaign Site) - Next Election in 2018.
---
U.S. CONGRESS:
District 1:
Ann Kirkpatrick (D)* - (Campaign Site)
Gary Kiehne (R) - Rancher, Businessman & '14 Candidate
Andy Tobin (R) - State Cabinet Member, Ex-State House Speaker & Businessman
District 2:
Martha McSally (R)* - (Campaign Site)
David Bradley (D) - State Sen., Ex-State Rep., Psychologist & Navy Veteran
Randy Friese (D) - State Rep., Surgeon & Navy Veteran
Matt Heinz (D) - US HHS Official, Ex-State Rep., Physician & '12 Candidate
Victoria Steele (D) - State Rep. & Ex-TV News Anchor
Nan Walden (D) - Businesswoman, Attorney, Ex-University Official & Ex-Congressional Aide
Bruce Wheeler (D) - State Rep., Ex-Tucson City Councilman & Retired Airport Energy Management Director
District 3:
Raśl Grijalva (D)* - (Campaign Site)
Gabby Saucedo Mercer (R) - Businesswoman, Conservative Activist & '12/'14 Nominee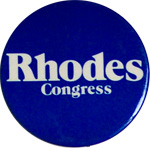 District 4:
Paul Gosar (R)* - (Campaign Site)
District 5:
Matt Salmon (R)* - (Campaign Site)
District 6:
David Schweikert (R)* - (Campaign Site)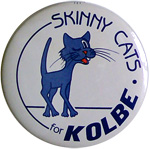 District 7:
Ruben Gallego (D)* - (Campaign Site)
District 8:
Trent Franks (R)* - (Campaign Site)
District 9:
Kyrsten Sinema (D)* - (Campaign Site)
Dave Giles (R) - Business Consultant & Engineer
Christine Jones (R) - Ex-GoDaddy.com Executive, Attorney & '14 Gov. Candidate
---
STATE POLITICAL PARTIES:
Constitution Party of Arizona
Arizona Democratic Party
Arizona Green Party
Arizona Libertarian Party
Arizona Republican Party
Socialist Party of Arizona
---
STATE ELECTION OFFICES:
Secretary of State's Office

Citizens Clean Elections Commission
---
STATE NEWS SOURCES:
Arizona Capitol Times (Phoenix)
Arizona Daily Star (Tucson)
Arizona Daily Sun (Flagstaff)
Arizona Republic (Phoenix)
AZ-Vote (Liberal)
Bisbee Observer
Blog For Arizona (Liberal)
Casa Grande Dispatch
Cave Creek Foothills Sentinel / Canyon Country News
Cave Creek Sonoran News
Douglas Daily Dispatch
Kingman Daily Miner
KGUN TV-9 (ABC - Tucson)
KOLD TV-13 (CBS - Tucson)
Lake Havasu City News-Herald
Navajo Hopi Observer (Flagstaff)
Navajo Times
Parker Sun-Times
Payson Roundup
Phoenix Echo Magazine (Gay & Lesbian)
PHXNews.com
Phoenix New Times (Alternative)
PolitickerAZ.com
Prescott Daily Courier & Prescott Valley Tribune
Sedona Red Rock News
Sierra Vista Herald
Tombstone Tumbleweed
Tucson Citizen
Yuma Daily Sun
HELP MAKE POLITICS1 COMPLETE!! IF YOU KNOW OF A CANDIDATE MISSING FROM OUR LISTS, PLEASE .