ARKANSAS
Your complete directory of Arkansas candidates for Governor, United State Senator and Congress in the current election cycle ... state political parties ... the official state election office ... and state news sources.
"A good place to start finding Arkansas candidates is at Politics1." -- Batesville Daily Guard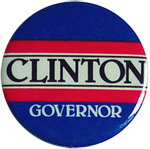 ELECTION CALENDAR:
Filing Deadline: November 11, 2019
Primary: March 3, 2020
Run-Off: March 31, 2020
CANDIDATE DIRECTORY LEGEND:
Bold = Active Candidate
Italics = Potential Candidate
* = Incumbent
= Winner
(Incumbent Party Listed First)
This page was last updated on May 19, 2019
---
STATE CONSTITUTIONAL OFFICERS:
GOVERNOR:
[ Asa Hutchinson (R)* - Term-Limited in 2022. ]
Tim Griffin (R) - Lt Governor, Ex-Congressman, Ex-US Attorney & Ex-Political Consultant
Jim Hendren (R) - State Senate President Pro Tem, Ex-St Rep, Businessman & Air National Guard Colonel
Leslie Rutledge (R) - Attorney General
Next State Constitutional Officer Elections in 2022.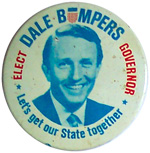 LIEUTENANT GOVERNOR:
[ Tim Griffin (R)* - Term-Limited in 2022. ]
Andy Mayberry (R) - Ex-State Rep., Advertising Executive & '14 Candidate
SECRETARY OF STATE:
John Thurston (R)* - (Campaign Site)
ATTORNEY GENERAL:
[ Leslie Rutledge (R)* - Term-Limited in 2022. ]
STATE AUDITOR:
[ Andrea Lea (R)* - Retiring in 2022. ]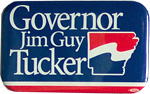 STATE TREASURER:
[ Dennis Milligan (R)* - Term-Limited in 2022. ]
STATE LAND COMMISSIONER:
Tommy Land (R)* - (Campaign Site)
---
STATE LEGISLATURE:
---
U.S. SENATOR:
Tom Cotton (R)* - (Campaign Site)
Josh Mahony (D) - Nonprofit Group Executive & '18 US Rep Nominee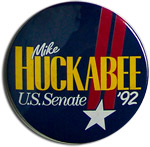 John Boozman (R)*- (Campaign Site) - Next Election in 2022.
---
U.S. CONGRESS:
District 1:
Rick Crawford (R)* - (Campaign Site)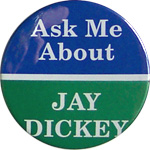 District 2:
French Hill (R)* - (Campaign Site)
District 3:
Steve Womack (R)* - (Campaign Site)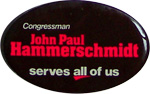 District 4:
Bruce Westerman (R)* - (Campaign Site)
---
STATE POLITICAL PARTIES:
Constitution Party of Arkansas (C)
Democratic Party of Arkansas (D)
Green Party of Arkansas (G)
Libertarian Party of Arkansas (L)
Arkansas Republican Party (R)
---

STATE ELECTION OFFICE:
Secretary of State: Elections Department

Secretary of State: VoteNaturally.org
---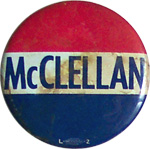 STATE NEWS SOURCES:
Arkansas Business News
Arkansas News Bureau
The Arkansas Project
Arkansas Times (Politics)
Arkansas Watch
Atkins Chronicle / Dover Times
Batesville Daily Guard
Baxter Bulletin
Bella Vista Weekly Vista
Benton County Daily Record
Conway Log Cabin Democrat
Crawford County Press Argus-Courier
El Dorado News-Times
Fayetteville All About Town (Alternative)
Ft. Smith Times Record
Hot Springs Sentinel Record
Johnson County Graphic
Jonesboro Sun
Lawrence County Times Dispatch
Little Rock Arkansas Democrat-Gazette
Lynch at Large (Liberal)
Magnolia Reporter
Nashville News
Northwest Arkansas Online
Northwest Arkansas Times
Pine Bluff Commercial
Pulaski Leader
Rogers Hometown News
Siloam Springs Herald-Leader
Talk Business & Politics
Texarkana Gazette
Truth in Arkansas Politics (Conservative)
West Memphis Evening Times

Arkansas Educational Televison Network (PBS)
KAIT TV-8 (ABC - Jonesboro)
KARK TV-4 (NBC - Little Rock)
KATV TV-7 (ABC - Little Rock)
KTHV TV-11 (CBS - Little Rock)
KPOM TV-24 (NBC - Fort Smith/Fayetteville)
HELP MAKE POLITICS1 COMPLETE!! IF YOU KNOW OF A CANDIDATE MISSING FROM OUR LISTS, PLEASE .